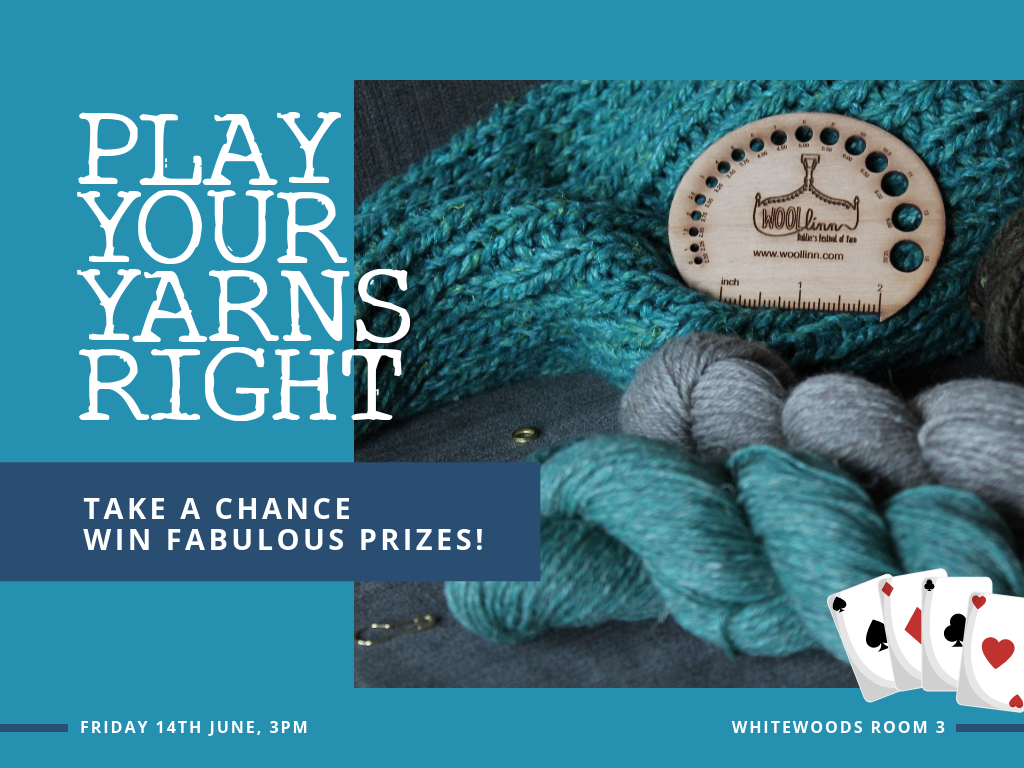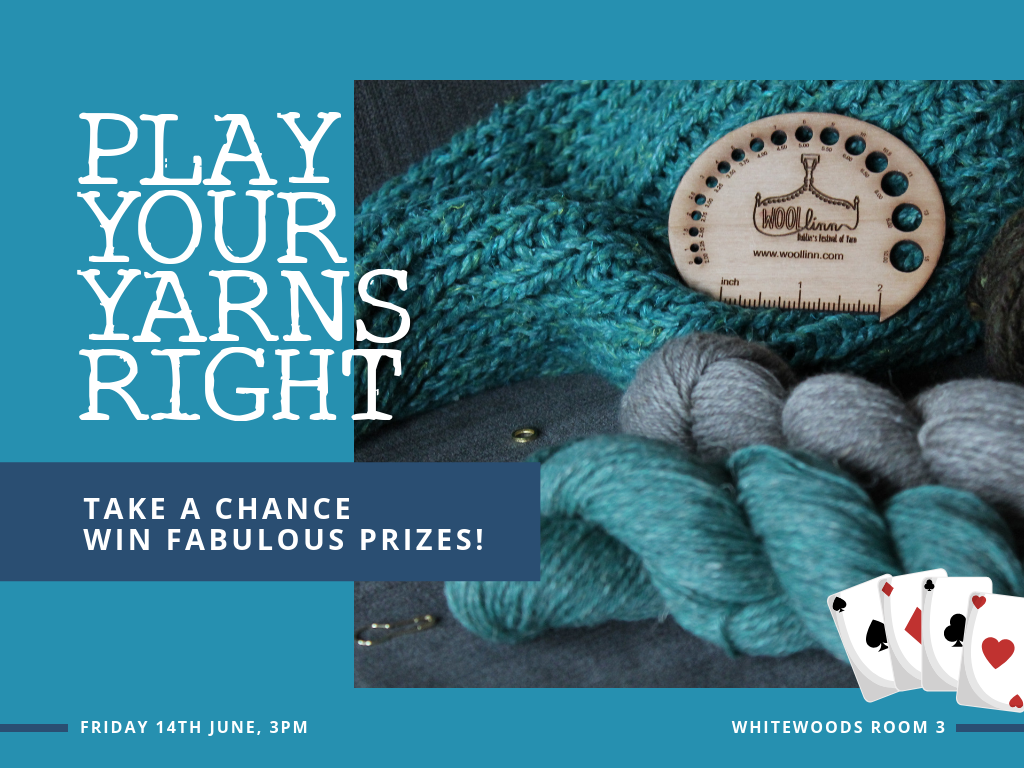 Are you ready for your chance to win great prizes at Woollinn 2019? We're ready to give them away!
Come along to the Whitewoods Lecture Hall at 3 pm on Friday 14th June, where there'll be a chance to indulge your inner 80s vibe, with a live twist on the classic TV Game Show "Play Your Cards Right".
Contestants will be drawn at random from the audience to take to the stage and try their luck at guessing five correct answers in a row. Our "cards" will be patterns from Ravelry.com – when the next card is turned over, will the number of projects listed on Ravelry for it be higher or lower? Will the meterage of the next project be higher or lower? Guess correctly and you get to move on to the next card. Otherwise, it'll be time for the next contestant to take to the stage.
Audience participation will be encouraged and we'll even have a live voting screen set up to help participants in making their guesses!
Please note that this is a free event for ticket holders but places are limited and registration is required by filling out the Google Form here. Don't have a general admission ticket yet? Nab one now.
Ready to play? See you on Friday 14th at 3 pm!