Woollinn 2019 is located at:
City North Hotel & Conference Centre, 
Gormanston,
Co. Meath,
 Ireland
If you have any questions regarding accessibility or visitor information please check out our details FAQ page here. 
@siberianwhiteknits
"I think the social area seating (and good coffee) can make or break a festival. Didn't really have time to properly enjoy it last year, it will be a priority this year."
@kateheppell
"…From the moment I walked in the door, every interaction I had was warm and friendly. Whether that was the amazing volunteers and staff, the vendors or my fellow visitors, it felt like everyone was going out of their way to be kind."
@niddyknits
"The classes and vendors were varied, and I loved the seating area for a quick recharge knit."
@deirdrebyrnegansai
"There are not words enough to thank Lisa and her team for the amount of work in taking this germ of an idea to the wonderful event it became. It was utterly amazingly fantastic. I loved it. Thanks so much. Deirdre"
@lornajparsons
"I loved volunteering last year – and the social area where I met knitters from all over the world. I met @gojo63 there last year and we have met up regularly since and are coming together this year!."
@citystitchette
"My fave thing was the class sizes: not overcrowded. This meant more quality time and interaction with the instructor (and other students). – Also, I agree about having the social seating near the snacks vendor; it was a way for an introvert-ish person like me to make a connection."
@claire.holmes4
"I was there with @maisie3012 on Friday and had a great time. So good to have a festival like this here on the Island of Ireland. So accessible for us knit-knutters in the North!! And great to see vendors present from UK and Europe as well as the I of I. Such variety to choose from – am still recovering! Swoon!! 🤣👍💕"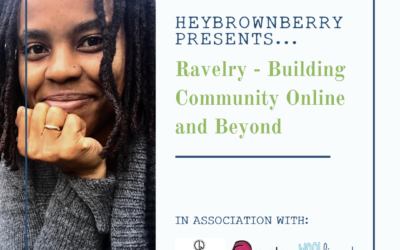 We are delighted to welcome Marceline of the HeyBrownBerry Podcast to Woollinn this year. In association with Woollinn, Ravelry and Cross & Woods, Marceline will be a virtual Event Guide to this year's festival, interviewing visitors, vendors and special guests...