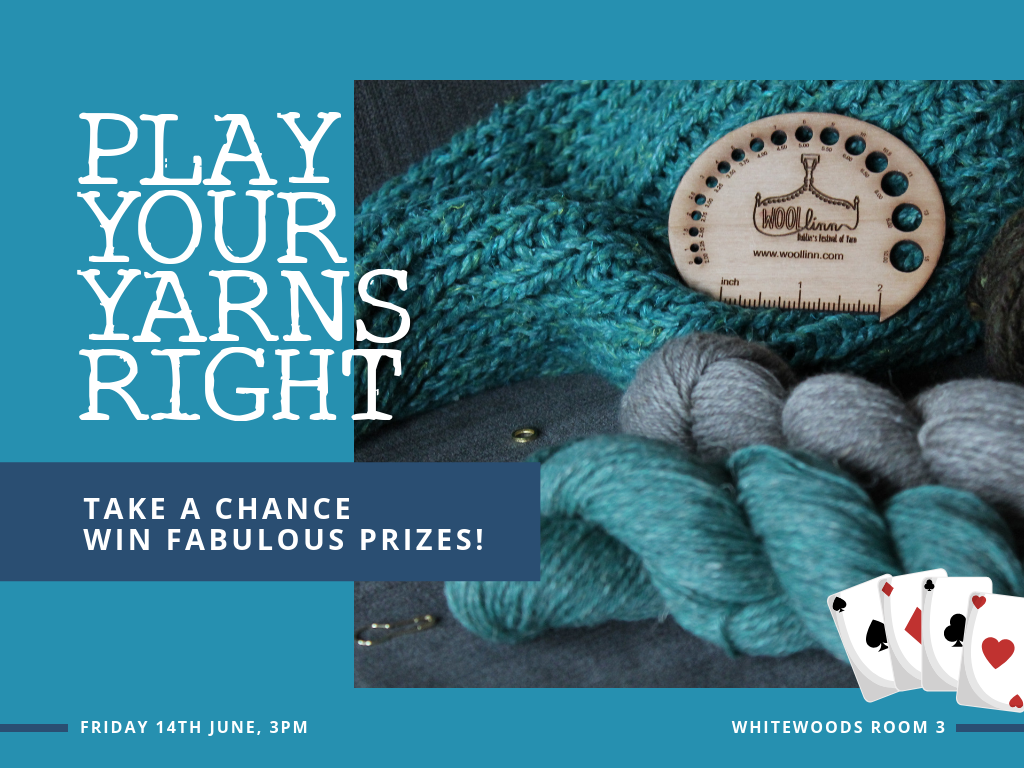 Play You Yarns Right
Registration
 Are you ready for your chance to win great prizes at Woollinn 2019? We're ready to give them away!
Come along to the Whitewoods Lecture Hall at 3pm on Friday 14th June, where there'll be a chance to indulge your inner 80s vibe, with a live twist on the classic TV Game Show "Play Your Cards Right".
This event is free to attend, but spaces are limited and registration is required.