Digital Patterns in the Ravelry Lounge
Hours of Fibre Focused Fun
Years of (Team!) Experience
WOOLLINN
 It All Starts With A Name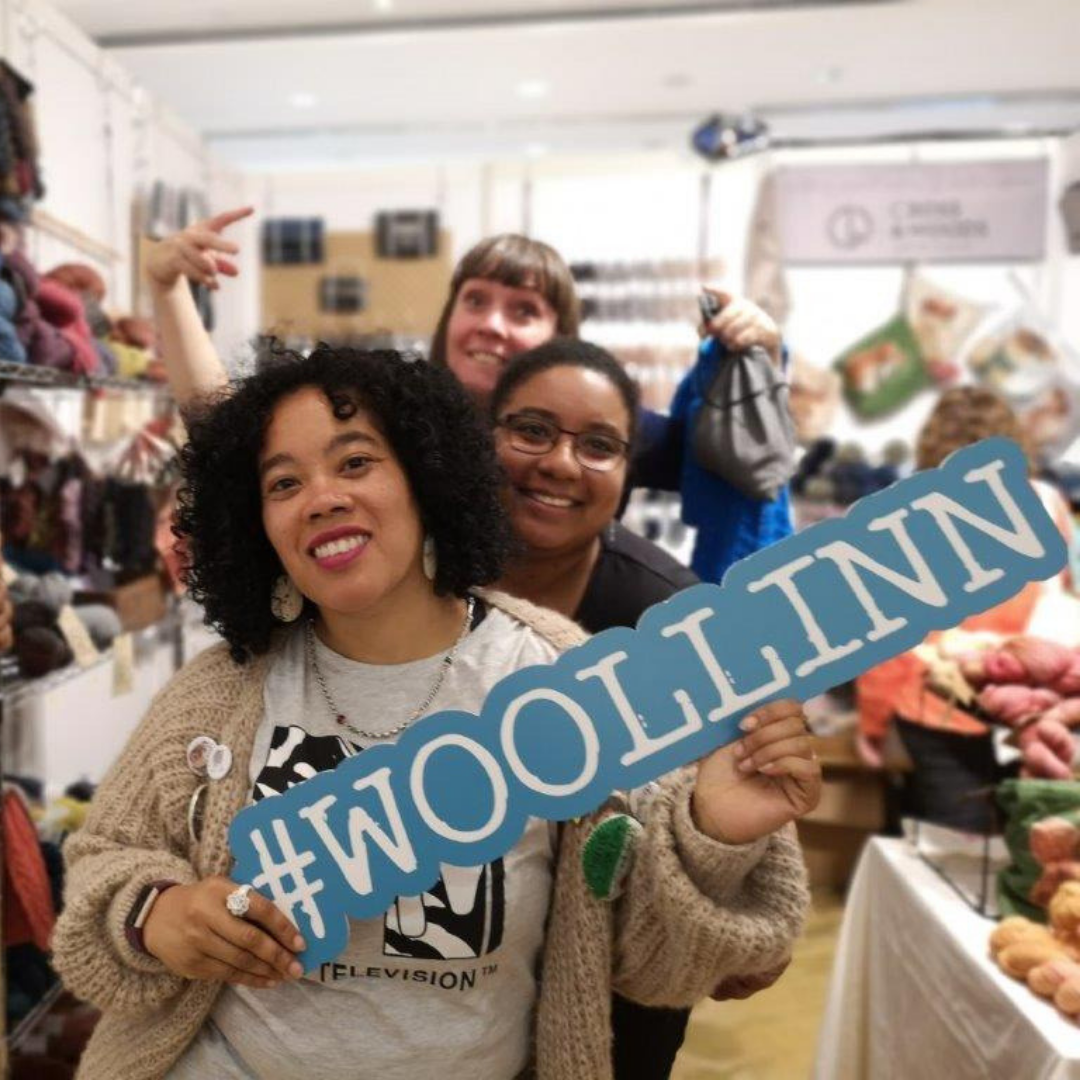 Where does the name 'Woollinn' come from?
The Irish word linn conveys a sense of togetherness. Is féidir linn means 'We can do it!'
We feel that the very name of our event encapsulates the concept of bringing people together over the shared love of wool. And it's also just a nice touch that it sounds like the word 'woollen'! 
Simply put, Woollinn is:
An Irish yarn festival with a different perspective.
A celebration of our global fibre community.
A sharing of knowledge with both the yarn industry and community as one.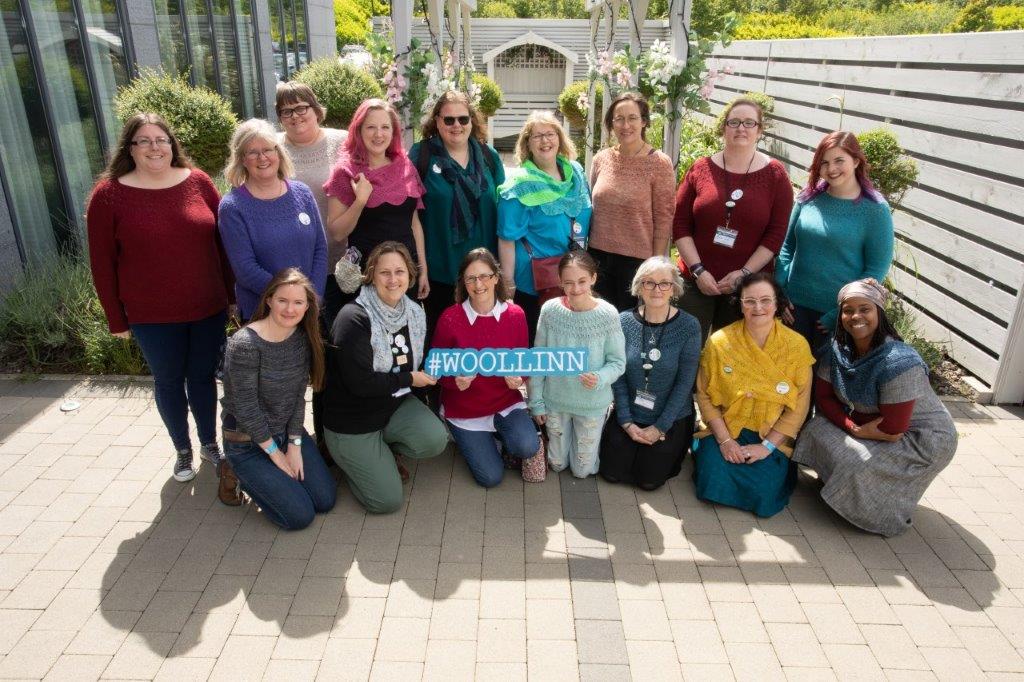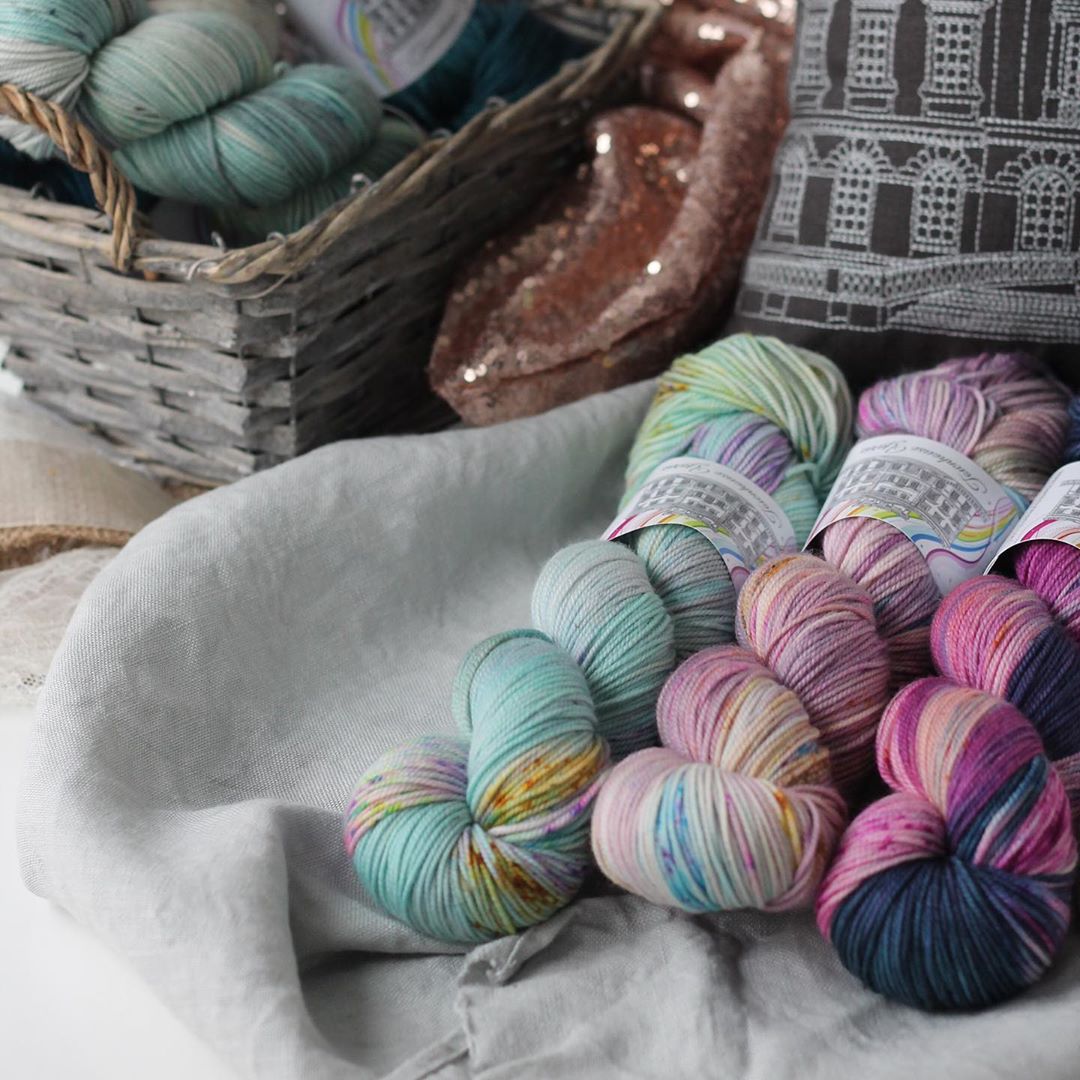 Woollinn is brought to you by This is Knit and Townhouse Yarns. Over the years we have hosted guest workshops with international tutors, vended at international shows, and successfully created our own in-house yarn brand.
We have seen yarn festivals from both perspectives and we wanted to create one in Ireland that shared not only a passion for indie yarn but also celebrated the wealth of local talent here in Ireland.
Ireland is known for unique storytelling and talented artists and behind every skein of yarn or written pattern there is a story.
Woollinn is where we share and celebrate these stories.
Woollinn is a celebration of our fibre community. Whether as a solo attendee, a group of old friends, or as part of a tour group, Woollinn extends the same warm welcome to everyone so that you can have the best experience possible with us.
Community is the heart of Woollinn. We've said it before but everything we do is for you.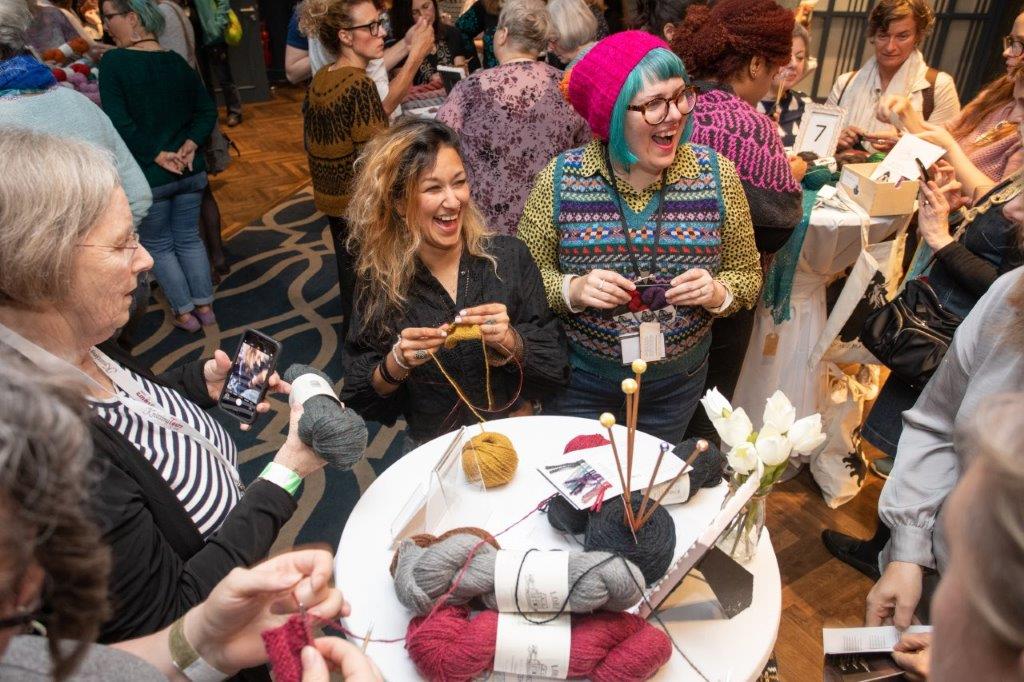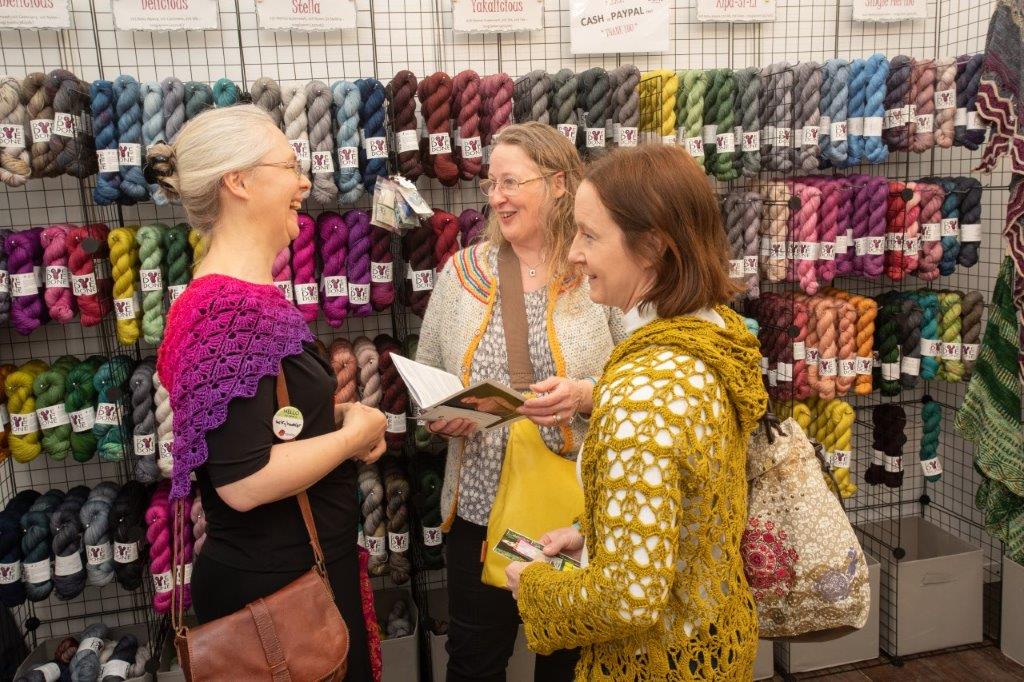 We have been very fortunate to have long friendships over the years with both industry professionals and customers. Each have their own stories and Woollinn is where we bring them to life.
Professionals share their knowledge through workshops, sessions, and conversations in the marketplace.
Festival attendees share their stories in the Ravelry Lounge, make new friends at the event socials, and relax in our quiet making areas.
Ever sat beside a person you didn't know at a yarn festival?
Felt a bit awkward?
Ask them about that handmade item they are wearing! There is a story there because everything we make has hours of our lives worked into those stitches. This is what is important.
Ever asked a hand-dyer how they came up with a colourway? How many hours it took to create that yarn that you just squished? Or what their favourite base is?
These are the stories that matter.
These are the stories you can help to celebrate.
Woollinn is an experience.
Knowledge Is To Be Shared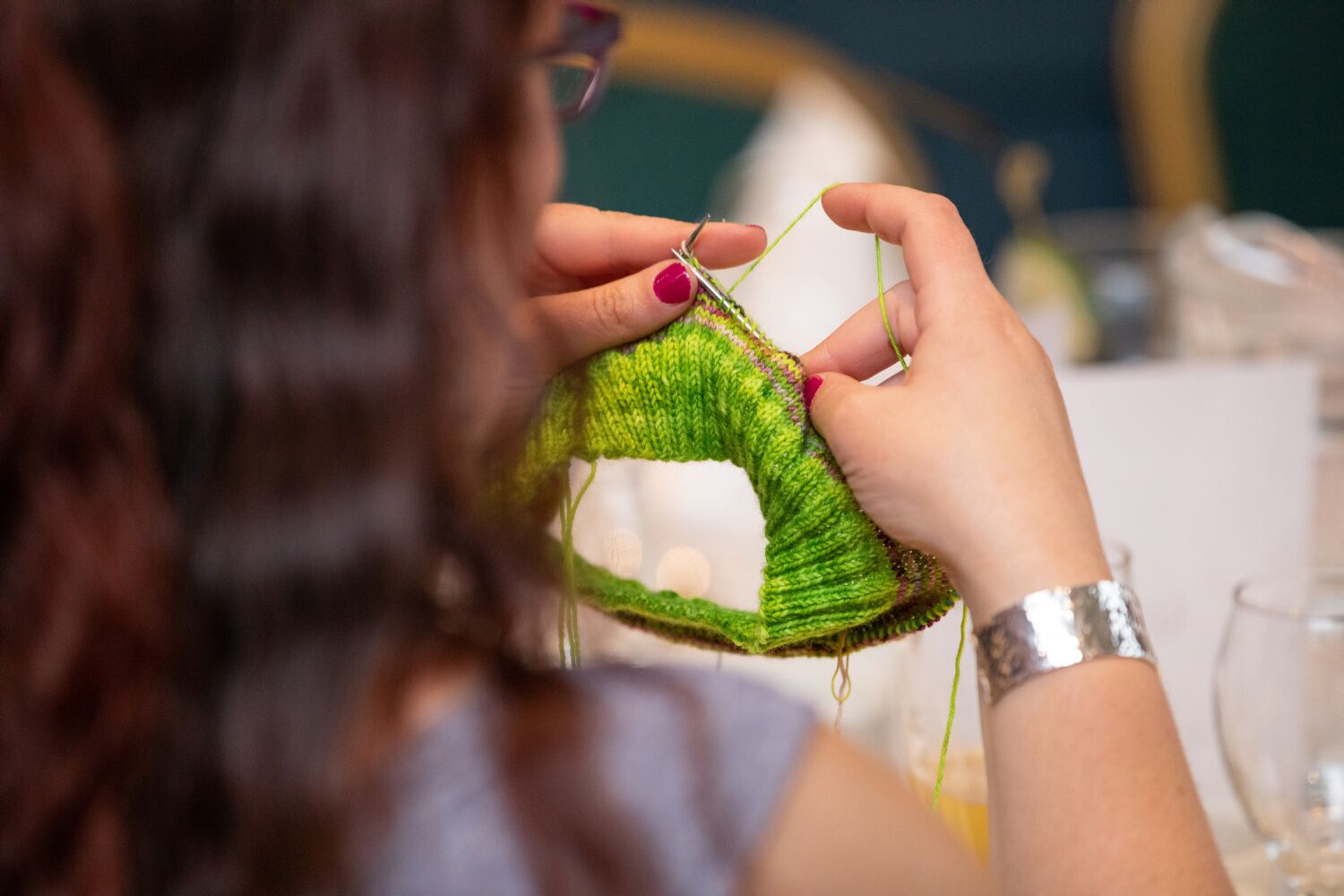 The majority of vendors and makers at Woollinn are small indie businesses. Together at This is Knit and Townhouse Yarns, we understand that our businesses are personal.
Sundays at Woollinn, Ireland's Festival of Yarn is about sharing our collective knowledge base and hearing from both the yarn industry and community.
Speakers at these events touch on business tools and marketing, diversity and inclusion, yarn dyeing, pattern creation,  and more.
We know that by sharing our knowledge and experiences, and by helping each other out and not seeing our businesses as competition, benefits us all.
Together we can all be better, do better, and create better.
So why not come and join us at Woollinn?
@kateheppell - Editor Knit Now Magazine
"…From the moment I walked in the door, every interaction I had was warm and friendly. Whether that was the amazing volunteers and staff, the vendors or my fellow visitors, it felt like everyone was going out of their way to be kind."
Want to join our sponsorship program?  Email Hello@woollinn.com for details.