Are you taking a workshop at Woollinn this year? We thought you might like to know a little more about the tutors that are going to be walking you through some of the essential techniques for your knitter's toolbox.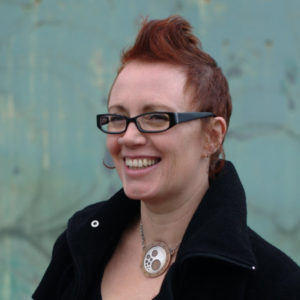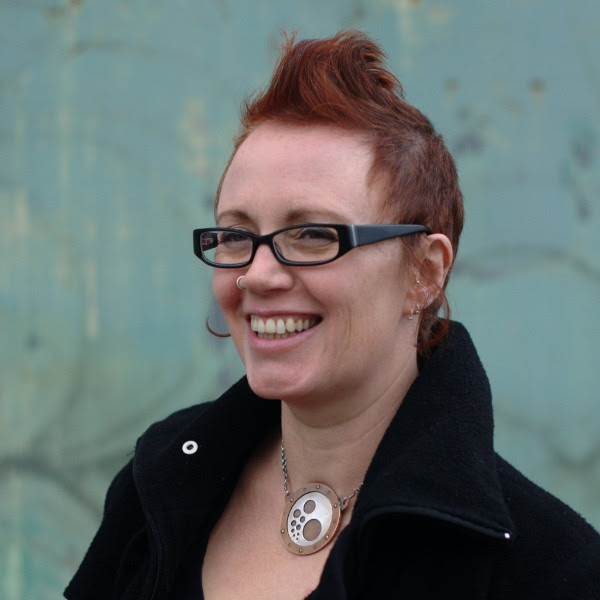 This year sees Woolly Wormhead fresh from her well-deserved win of Designer of the Year (Knit) at the British Craft Awards to deliver four specialist workshops at Woollinn in May. Her infectious love of circles and mathematics means you will leave her workshops brimming with ideas (and bearing a copy of her beautifully-printed and detailed notes too).
Woolly is a fully qualified and experienced teacher & lecturer of Art, Design & Textiles, with over a decade of published patterns in both online and print media. She is also an independent publisher, award-winning knitwear designer and undoubtedly a master of the circle. She thinks of her work in terms of architecture and finds Hats fascinating, as they are relatively quick to knit, but also endlessly versatile. If you think that Hats don't suit you, come and chat to Woolly at Woollinn. I promise your eyes will be opened.
Starting off on the Friday this workshop will focus on how turning your knitting through ninety degrees affects stitch patterns and you will be taking a closer look at how to make increasing and decreasing work to your advantage. This all comes to a head with a look at the maths of a circle and the effect of garter stitch and it's gauge properties, in Hat design.
Woolly's latest collection – The Elemental Collection is a fascinating look at putting the techniques of this workshop into practice. You can find out more about this collection, inspired by The Last Airbender, via Woolly's interview on Cottage Notebook podcast with Nadia. You can also take a look at some of her other sideways designs in her Ravelry collection here.
Woolly is back Friday afternoon with her second workshop which examines kitchener stitch in all its glory! This isn't a class for those new to grafting as participants will look beyond the common uses of kitchener and think about how to graft a wide variety of stitches including rib, cable and slipped stitches. Circled is one of our favourite Woolly collections that showcases just how versatile the Kitchener stitch can be.
We couldn't have Woolly back to Dublin without holding her sellout workshop "Introduction to Hat Design" at Woollinn. This workshop isn't just for those budding designers, it is for anyone who wants to learn the secrets of knitting a Hat to fit properly along with finding a particular Hat shape that suits you. Woolly has said in the past that nothing showcases personality like designing your own Hat so why not listen to her as she walks you through the styles, maths and concepts of Hat design. Then armed with your new knowledge, students will design their own custom fit vertically knitted Hat based on their own measurements.
This is no doubt that Woolly is a master of short row colourwork. and if you are an adventurous knitter who wants to manipulate fabric then this is the workshop for you. There is nothing quite like a workshop that opens your mind to perspectives that you haven't even considered.  In this session Woolly guides her students through how to create colourwork from a different perspective. There is a gentle introduction with samples provided for you to work through to enhance your understanding of the methods and then plenty of support on hand as you to start to explore your own designs and creativity.
If you want to know more about Woolly, then why not have a read of her interview on the This is Knit website or have a look through her press page here.
Ready to reserve your workshop place? Follow the individual links above or head straight to the Woollinn Box Office here.
We'll leave you with some (glowing) praise for Woolly Wormhead from her students and colleagues:

Surfguna:
"I did the sideways knitting workshop, and I loved it. It was really fascinating to think about turning my knitting and also working out the maths to make a hat to fit me and work with the yarn I had brought. For me, one of the big "ah-ha" moments was measuring my head correctly and learning how to pick a hat size to suit. My hats tend to always end up too big, so hopefully, that works better for me know.
I've actually cast on a hat using my maths from last weekend, and I am nearly finished. I think it's the first time I've done a workshop and actually used the skill immediately. Woolly is a fascinating and patient teacher. She took her time to explain and explain again her concepts. Really enjoyed the whole experience."
"Woolly is an amazing designer who brings endless life and creativity to the field of Hat design"   Amy Singer
"You feel like you are discovering a secret treasure when you look through one of Woolly Wormhead's books. Her Hat designs are like nothing else out there"   Susan B. Anderson
"Woolly is one of the most sophisticated and talented designers I can think of, with a completely instinctive and unstoppable need to design and create"   Susan Crawford
(*yes, Hat is capitalised. If you ask Woolly, she will indeed back me up in this!)
If you are going to miss Woolly this year you may be interested in her Hat Society which is her membership programme.