DART:
The Royal Marine Hotel is a short walk from Dun Laoghaire DART station. The DART is a quick and easy way to get around Dublin. It runs along the coast of the Irish Sea, from Malahide or Howth in North County Dublin, Southwards as far as Greystones, Co Wicklow.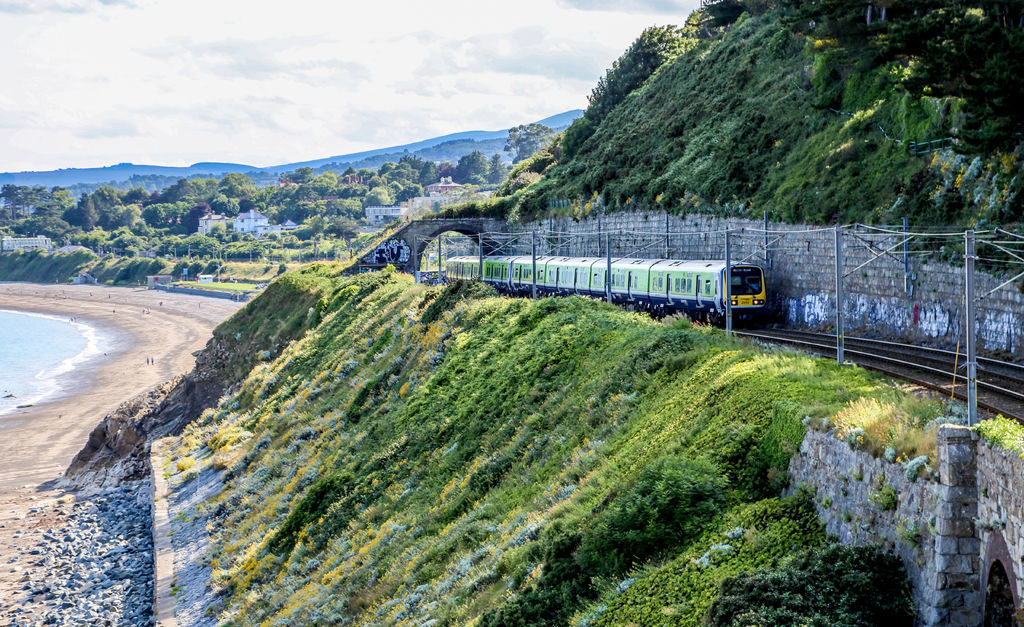 Dublin City Bus Services:
Dun Laoghaire is served by a number of bus routes linking it to both the City Centre and a good number of other Dublin suburbs. The majority of these services are provided by Dublin Bus and Go Ahead Ireland.
Dublin Bus routes serving Dun Laoghaire:
Go Ahead Ireland Routes serving Dun Laoghaire: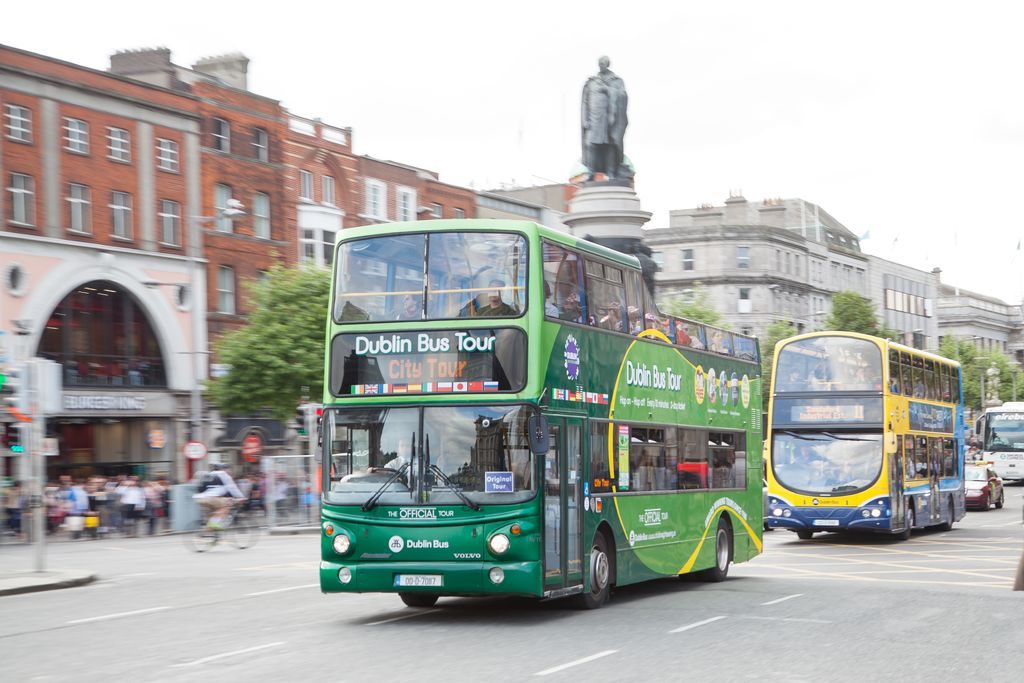 Main Line Rail:
Dun Laoghaire is a stop on the mainline rail service from Rosslare Co. Wexford.This route serves a number of towns in Wicklow and Wexford.
If arriving by train into Dublin Connolly you can change to a DART within the station itself. If arriving by train into Dublin Heuston you can walk 10 minutes to Infirmary Road to change to a 46a bus, or take the Luas to Connolly Station and change to a DART there.
Luas:
The Luas is Dublin City's tram system. It has 2 main lines: the Red line and the Green line.
While the Luas does not serve Dun Laoghaire directly, passengers on the Red Line can change to a DART at Connolly Station, and passengers on the Green Line can change to a No. 7 bus at the Brides Glen stop, or the No. 75 bus at the Dundrum stop.
Bus Eireann (National Bus Service):
Dublin's central bus station Busaras is located a very short walk from Connolly Train Station where you can connect with a DART to Dun Laoghaire.
Dublin Airport:
If you are travelling to Woollinn from Dublin Airport, the Aircoach Route 703 stops just across the road from the Royal Marine Hotel.
Ferry:
If you fancy combining your visit to Woollinn with a cruise around Dublin Bay, then Dublin Bay Cruises have a sailing that connects Dun Laoghaire with Dublin City Centre and also with Howth fishing village in North Dublin.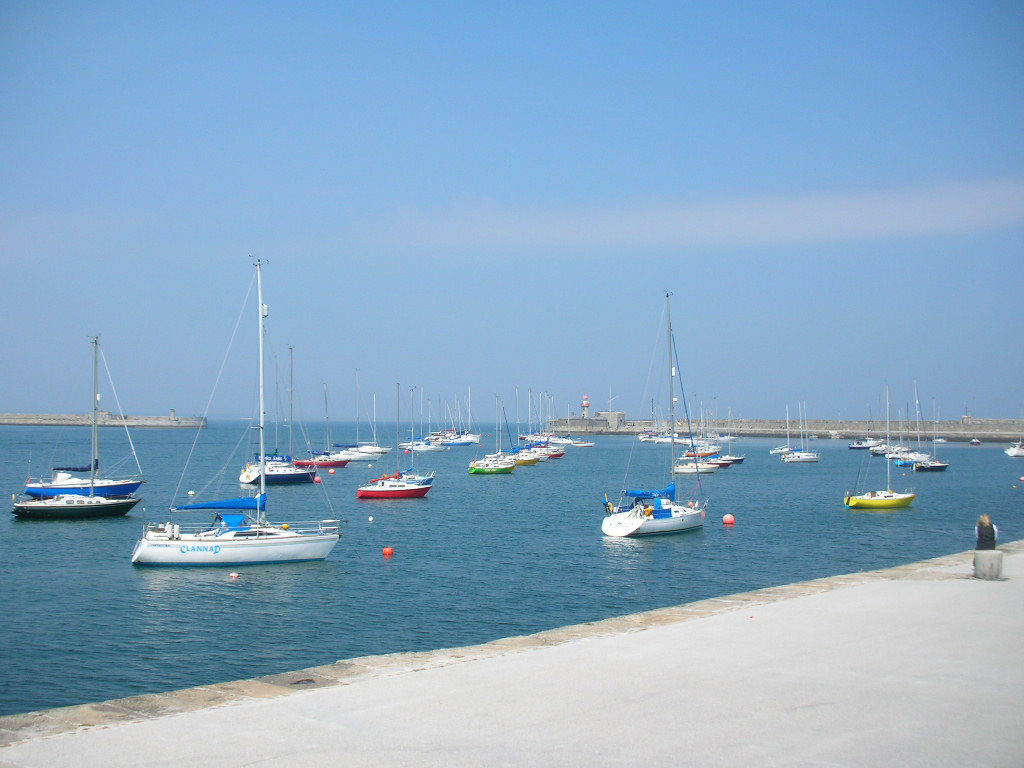 By Car:
There is limited parking at the venue itself but there are a number of both pay-by-the-hour and fixed all-day rate car parks in Dun Laoghaire. Full details of the options can be seen here.
Transport for Ireland provide a handy app that integrates real time information from Dublin Bus, Bus Eireann, DART, Iarnród Eireann and Luas services.
Leapcard is a convient way to pay for public transport option across Dublin. They are accepted on Dublin Bus, Go-Ahead, Luas, DART, and certain Bus Eireann routes. A visitor leapcard can be purchased for 1, 3 or 7 days.
Or come to Woollinn with a GUIDED TOUR!
Our friends at KnittingTours.com are running a 9 Night Woollinn Adventure Tour, beginning at Woollinn and moving on to take in the sights of Cavan and Donegal.
Then there's Laura Nelkin's 12 Day tour (which is almost full!) – highlights include a tour of Linen Mill, a Gin Distillery, an Alpaca Farm *and* a cheese farm!
New Jersey yarn shop Do Ewe Knit have a 14 Day trip planned, with stops including the Aran Islands, Blarney Castle and Cushendale Woollen Mills.
Cindy Hallam events have organised a Cre8tive Escape to Ireland taking in Woollinn with the option of an add on trip to Iceland as well! They will be joined on the trip by Olga Buraya-Kefelian and Ann Budd.
And there are more to be announced soon!
Additional helpful links: