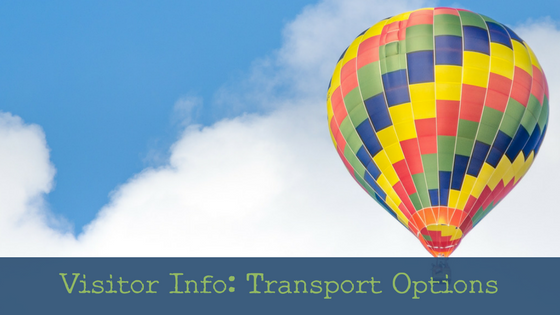 How to get to Woollinn 2018!
As the Woollinn excitement builds we figured you might have some questions about planning your visit. How do I get to the venue? Will it be easy to get there? Where can I park my yarn chariot? Or can public transport fulfill all my needs?
Well don't you worry, we're here with all the advice you'll need so you can focus on enjoying all the fun and frolics at ALSAA in May. The address that you want to save in your phones, imprint in your planners, or tattoo on your hand is:
Old Airport Road
Toberbunny
Dublin Airport
Co. Dublin
K67 YV06
Coming from the Airport: 
Flying in for the day?  Our venue is right next to the airport! If you fancy stretching your legs then you could walk to ALSAA in twenty minutes or so.  Otherwise hop on a city-bound Dublin Bus with the following route numbers 41, 41C, 33 or 16 and ask to be dropped at the ALSAA Bus Stop.
Driving: 
There is limited car parking available on site and we would encourage everyone to use public transport where possible. The Dublin Airport Red Car Park is adjacent to the venue and can be pre-booked online.  Regular, free shuttle buses run from all areas in the Red Cark Park to the Airport Terminal, but don't go that far! Ask the driver to leave you at the closest stop to the Red Car Park Exit and then you will have a short 5-7 minute walk to ALSAA,
If you are coming by car then use the M50 and take the exit towards the Airport/Belfast.  If you are coming from the North via the M1 then you can take the same exit. Note for M1 Users: the merge off the M1 and on to the Airport Road is a little tricky to negotiate.  You'll be joining from the right hand side of the road and crossing four lanes to take the turn toward ALSAA.  If you miss the turn then you can do a full circuit of the airport roundabout to get you back on track.
If you's like to use Google Maps for directions then here's the venue link.
Buses: 
From Dublin City Centre 41, 41C, 33 leave from Lower Abbey Street (outside Irish Life Centre), Dublin and drop at ALSAA.
Route 16 runs through Dublin City toward the Airport and ALSAA also. Main City Centre stops are on South Great Georges St and O'Connell St. You can find up to date information on the Dublin Bus Website here and fare information here.
To avoid any confusion the bus stop on the main road is called the ALSAA stop. If you are unsure just ask the driver to notify you when you reach that stop.
Train:
If you are travelling by train you will arrive in Dublin and be able to make your way to ALSAA via one of the above methods also.
Port:
Dublin port is located about 2 miles from Dublin City Centre but is on the Luas Red Line which connects to Lower Abbey St for bus transfer to ALSAA.
Car Hire:
If you would like to rent a car while visiting Dublin there are a number of car hire terminals at Dublin Airport. The closest to the ALSAA venue are Enterprise car rental and Avis car hire.
Taxi
There are a number of taxi companies that service the venue to and from different parts of Dublin. There is also a direct Airport transfer service here in case you are in a hurry. You can use Dublin's Lynk app or Dublin Dial a Cab.
Hot Air Balloon (!)
We can dream…right? Although you wouldn't be able to carry much yarn home in one. Yeah. So maybe scratch that idea…
…
We hope we've covered everything here but please feel free to leave a comment or to join the chat in our Ravelry group.  We've a handy infographic for you below too.  Lastly, be sure to check out our blog post on accommodation options, if you'll be staying in Dublin for your Woollinn weekend!