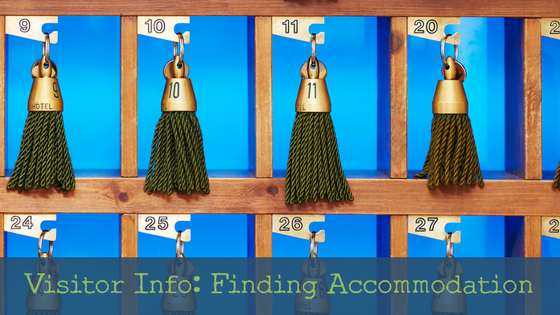 If you're planning an overnight trip, long weekend or extended holiday, we have your visit to Woollinn covered.  Why not use the festival as an excuse to get to know Dublin and its surroundings?
Dublin is not short of places to stay. The most difficult part is going to be deciding how to get the most out of your time here.  You have lots of accommodation options to choose from close to the venue itself.  The closest hotels to Woollinn  are the Holiday Inn, the Premier Inn, and the Maldron.  All of these hotels allow for short transport times to the venue and to the airport.
If you have a little more time on your hands, why not stay longer and use this opportunity to see a bit more of our beautiful city and the country as a whole? Dublin has a wealth of accommodation options from 5 star hotels like the Gresham, to cosy B&B options, along with a wealth of Airbnb offers.
While in the city centre you could take in some of Dublin's more famous sights like our national museums, or visit Dublin's Sky bar at the Guinness Storehouse. You could also take some time out to appreciate the craft behind Irish Whiskey at the Jameson Distillery or dive in to a something more adventurous with a Viking Splash Tour.
If you want to discover more of Dublin City center for yourself why not check out Lovin Dublin for up to date news and events and information on dining out.
Dublin Tourist information can be found here.
Looking for accommodation shares or more local guidance? Our Ravelry group is a great place to connect with other Woollinn visitors.
Be sure to check out our blog post on Transport and Travel too!
Useful links:
Hotels: www.hotels.com
Airbnb: www.airbnb.ie/s/Dublin–Ireland
Tourist information: https://www.discoverireland.ie/