It's that time of year when holiday greetings are sent out, people are writing 'Year in Review' posts, or planning personal goals for the year ahead. You know by now that here at Woollinn we like to do things a little differently. So, rather than get nostalgic about Woollinn 2019, we thought that we would tantalise and excite you as we take a look at what's in store for all of you at Woollinn 2020!
Early 2020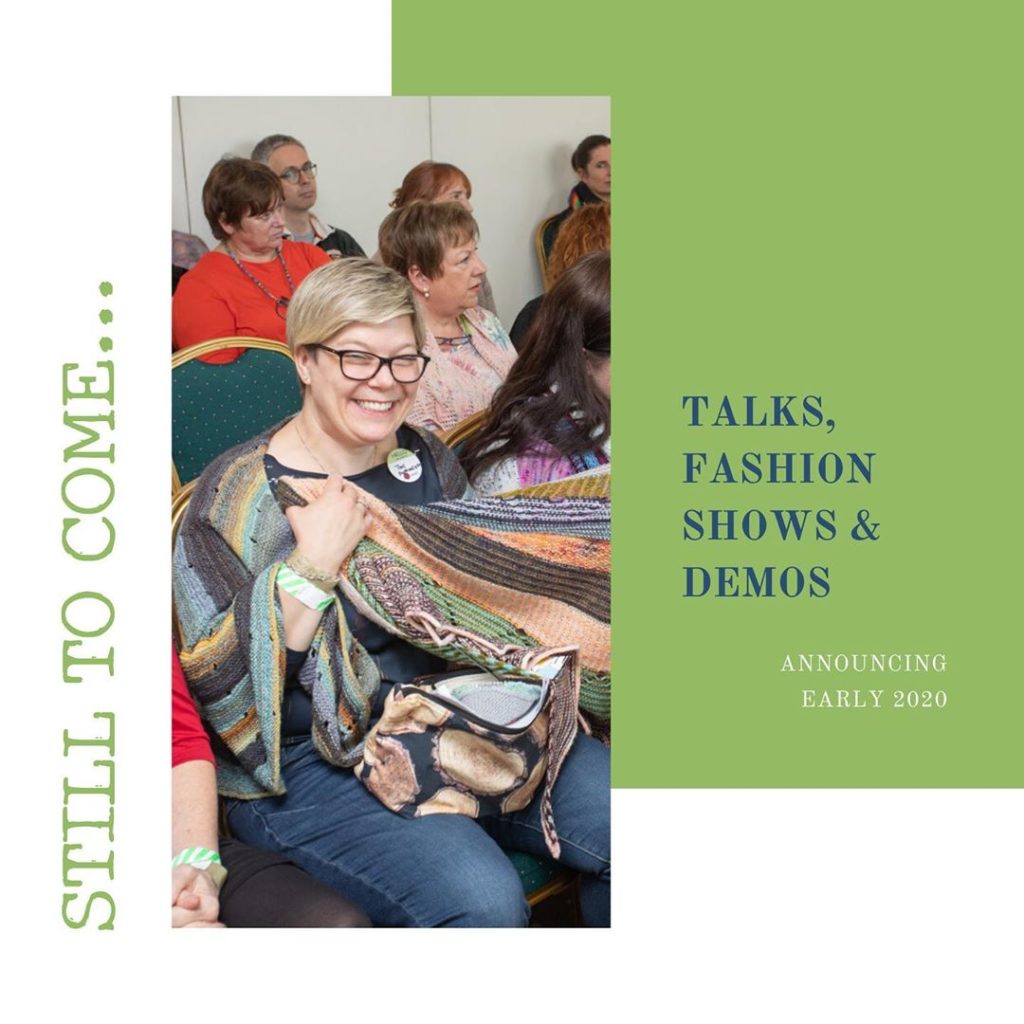 Woollinn Talks
Announcements will be coming swift and fast in early 2020 as we start to share our Woolllinn Talks Series. Each year at Woollinn we invite special guests to share their wisdom and expertise with you all on our Lecture Stage. Last year we were delighted to learn more about the history of Aran Knitting from Vawn Corrigan, to leap in to experiments with colour and texture with Stephen West, and we were blown away by Adaku Ezeudo who shared her thoughts on how small fibre businesses can create more inclusive spaces.
Fashion Shows & Demonstrations
These are two of my personal favourites. The Woollinn Fashion Show and Rolling Demonstrations are both free events that create the atmosphere we love at Woollinn. Not sure how to wear that shawl? Want to see the latest designs from your favourite designer, or hear some tips and tricks straight from your favourite maker? These events are all aboutabout coming together and celebrating what we love in our community.
Our rolling demonstrations are back and you can find them in among the Woollinn marketplace. Ever wanted to try your hand at weaving or drop spinning? Or would you like to take an adventure with a new wheel? Keep an eye out for all of these announcements in early 2020. Trust me you won't want to miss them.
Spring 2020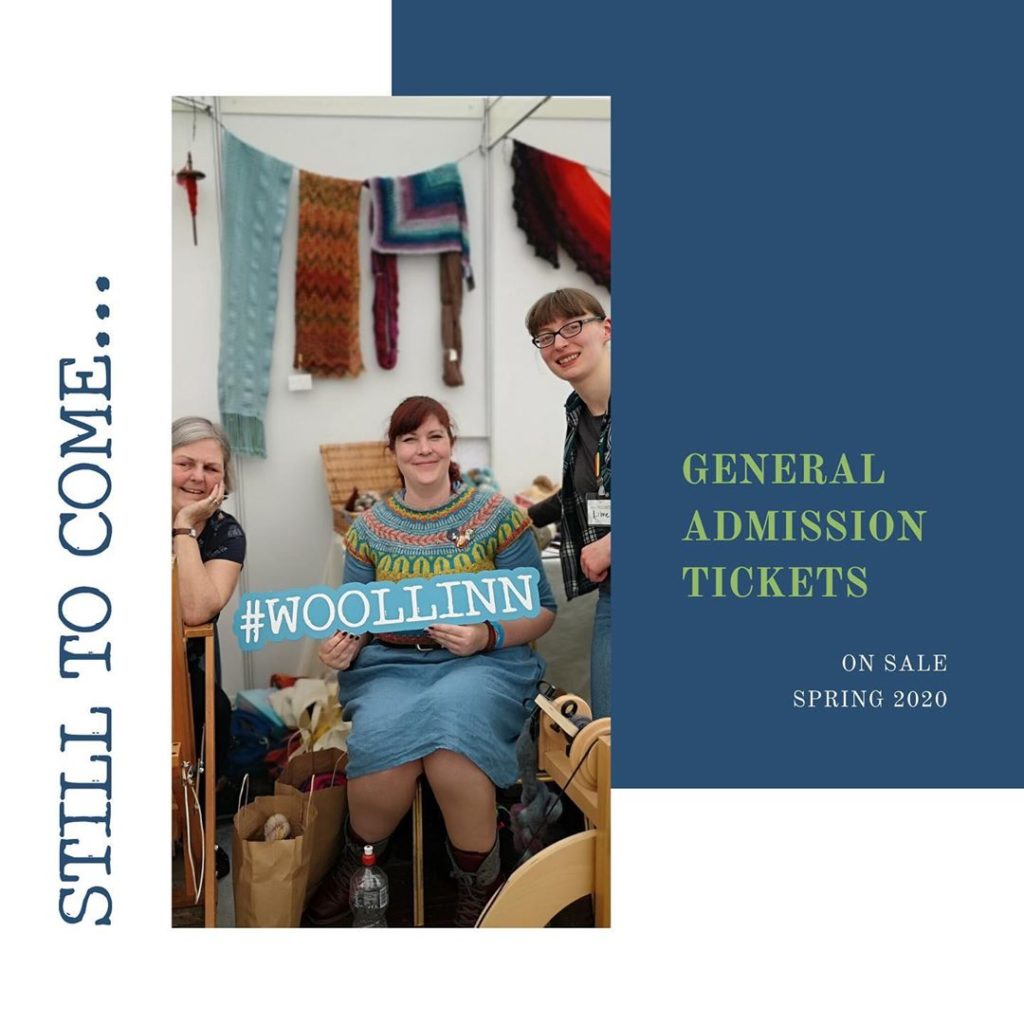 That's right, general admission tickets for Woollinn 2020 will be on sale in Spring 2020. Like previous years these general admission tickets will first go on sale at Early Bird Prices.⠀If you don't want to miss out on this announcement then make sure that you are signed up to the Woollinn Newsletter, as our subscribers are always the first to hear of any big announcements.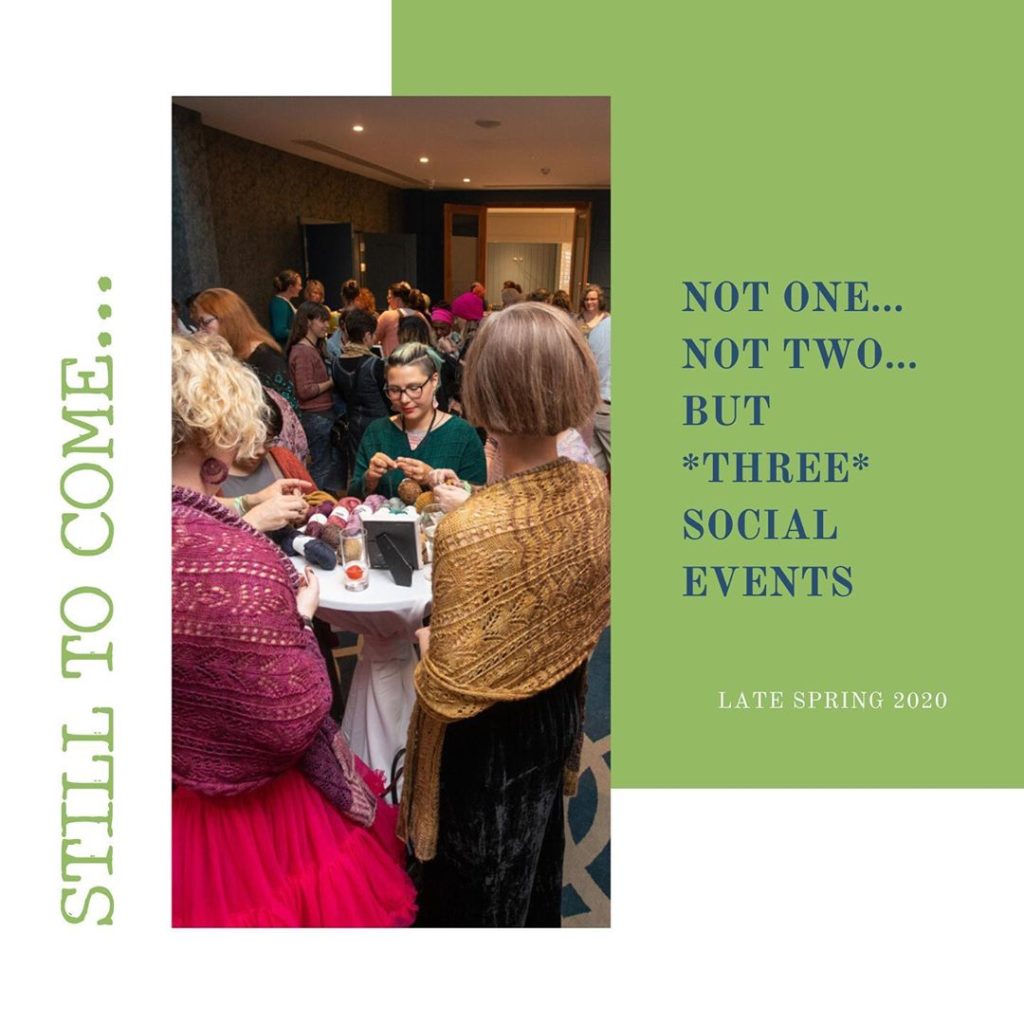 Late Spring 2020
We know this is causing quite a stir – and yes the rumours are true – we are having not one, not two but THREE social events at Woollinn 2020. You can expect some very exciting announcements for a Thursday Evening Yarn Dating event (June 11th). That's right, it's back and it's going to be even more fibre filled evening of fun with a healthy side of (organised) chaos. If you don't know what this is, check out the social images from Woollinn 2019 here.
On Friday, June 12th we will be hosting the official Friday Night Social. This event is tightly under wraps for now. Believe me – I tried – but Lisa is being very tight-lipped about it.  I would bet my favourite skein of yarn that there will be good food, plentiful beverages, and some questionable choices in music… 😉
If all of this is sounding a little too energetic for you, then why not come and join us on Saturday, June 13th for a chilled out Saturday Knit Night? This is where we all come together, share our making with each other and show off our Woolllinn 2020 finds. Make some new friends or catch up with old ones as we start to wind downanother festival. Don't worry if you are joining us alone, no one puts Baby in a corner here, our knit night is friendly and community focused, so come on in and show us what's hiding in your favourite project bag.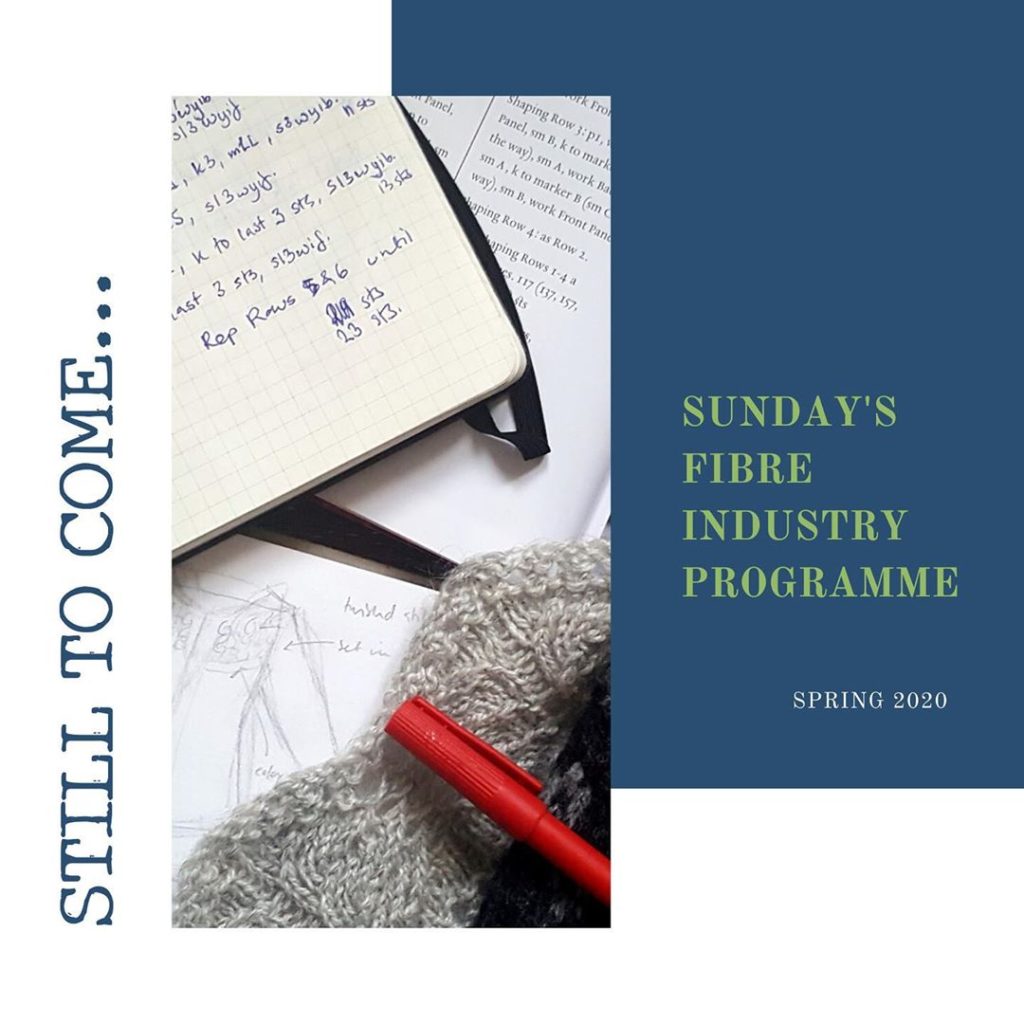 Last, but not least, is the anxiously awaited Woollinn 2020 Industry Programme. As the Woollinn team is made up of people from within the yarn industry we personally know the trials and tribulations of running a LYS, vending at shows, and the weight of the many business hats needed to run/support a fibre-based business. Our industry-focused talks are here to inspire and invigorate you, so that you can leave Woollinn 2020 with a host of fresh ideas. From digital marketing to advice on feeding your creativity, there will be a little something for everyone at Woollinn 2020.
Intrigued?
You should be. There are other yarn festivals, but Woollinn 2020 is an experience that can only be found here in Ireland. Our team is one of a kind and is working hard to ensure that you have the festival that you dream of: warm, welcoming and filled to the brim with fibre-related fun.
If you just can't wait there are still a few Woollinn Workshop spots available. These include your entry ticket to the festival, and if you want to find out more you can here. 
Happy Holidays
The Woollinn 2020 Team.