We are very excited to announce that the recordings of Creating a Culture of Inclusion by Adaku Ezeudo are now live.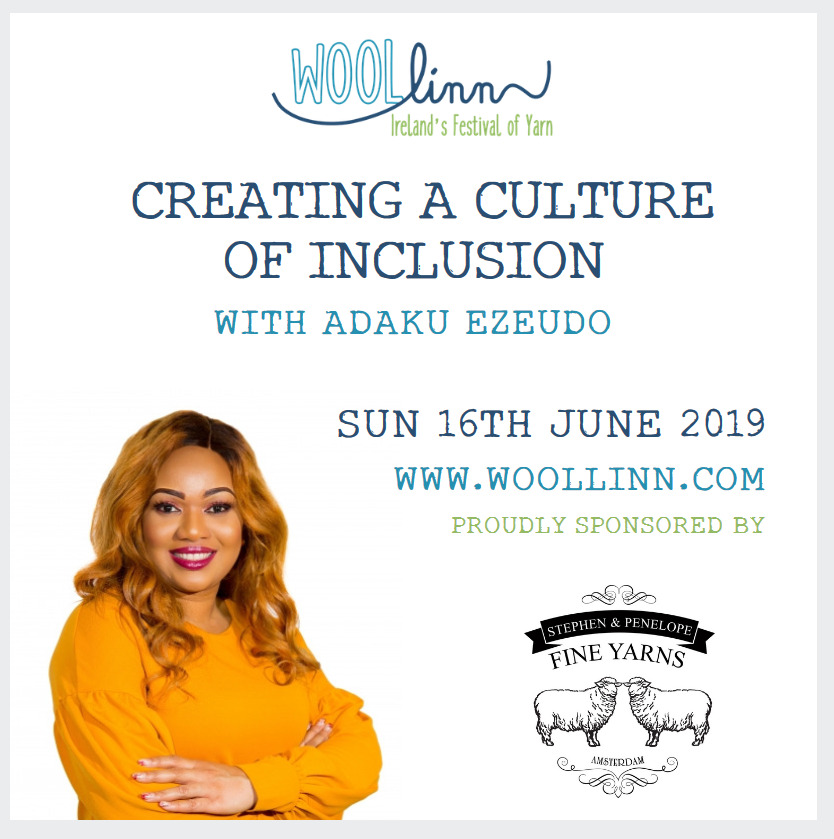 ⠀
Adaku joined us during Woollinn's Farewell lunch and shared tips on how small businesses can create a culture of inclusion in their spaces, and how to promote diversity in their online and real-world interactions.⠀We hope that this will continue to open up lots of positive discussions and help foster practical actions that will benefit the fibre crafting community as a whole. It has always been our aim to create an inclusive and welcoming event and to extend that into our online space, and we hope that was reflected in your own experiences at Woollinn. Find out more information about Adaku please see our blog post here or on her website here. 
We would like to thank Stephen & Penelope for sponsoring this event as part of Woollinn 2019.  We know that many of you have been asking about the recordings, so we now have both a video recording and an audio podcast for you below.  A special thank you to Marce of the Hey Brown Berry podcast for providing the video recording, please do check out the Hey Brown Berry podcast on YouTube, as Marce was also a virtual guide for Woollinn 2019.
Adaku Ezeudo Creating a Culture of Inclusion – Video
Adaku Ezeudo Creating a Culture of Inclusion – Audio Podcast
Thank you again to all who joined us for Woollinn 2019. We hope you enjoy these recordings, a transcript is available here.  You can find more images and vlogs from Woollinn 2019 on our gallery page here. If you would like to be one of the first to know about Woollinn 2020, please sign up to our newsletter here. We will be back soon with more Woollinn announcements and you can always find us on Instagram and using the tag #woollinn.
The Woollinn Team.