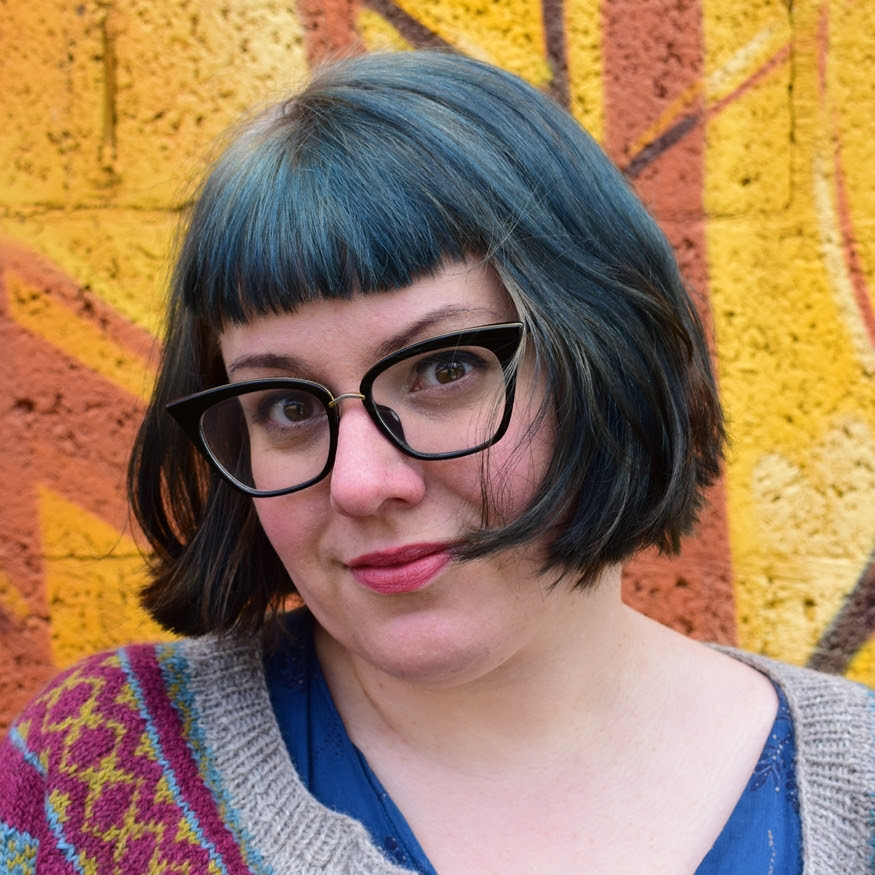 Karie Westermann does things with wool & words.
She is a designer, teacher, author, and general wool enthusiast. Her work combines her love of storytelling, art, and woolly yarns as she is big believer in knitting never being 'just knitting'.
Karie relaxes by dabbling in dress-making, reading books, and biking around her adopted home city of Glasgow, Scotland on her red bike. Her latest project is This Thing of Paper, a knitting book inspired by medieval manuscripts and books.
Find out more at Karie's website.
Check out the rest of the Woollinn tutor announcements here. Sign up for our mailing list to be the first to hear when class booking opens!