Today we would like to introduce you all to Irish Crochet Designer Aoibhe Ni. We are delighted to feature Aoibhe's work as part of our 2019 Woollinn Make-a-Long.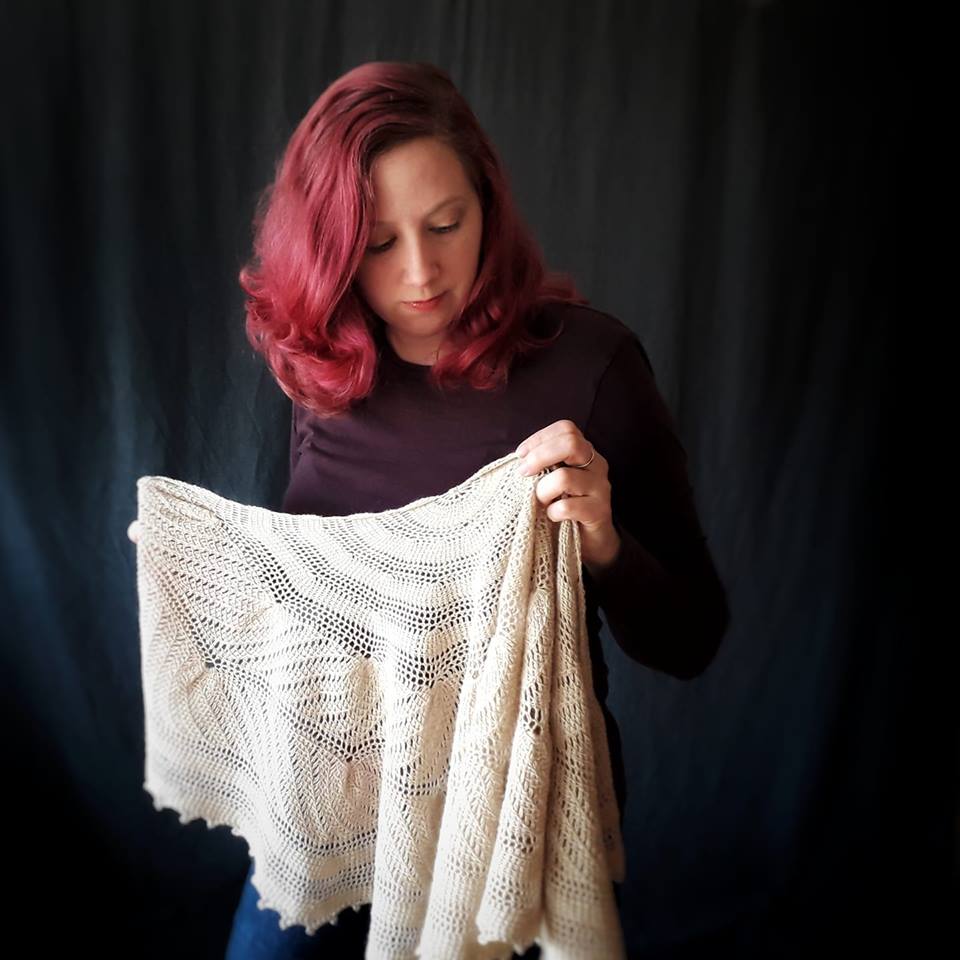 Aoibhe Ni was taught to crochet by her mother at the age of 11. Since then, she's rarely to be seen without a hook behind her ear. After art college and several successful years as a graphic designer, the recession required a sudden change of direction, and she began selling patterns online. She hasn't looked back since.
Aoibhe pioneers a new form of crochet that combines elements of Tunisian Crochet and Knitting to create light, airy lace designs that are gathering a large following. She has been published many times in magazines, teaches regularly in yarn shops in Dublin and abroad, and is currently writing her fourth e-book of Tunisian-lace patterns, entitled "Legendary Shawls 2".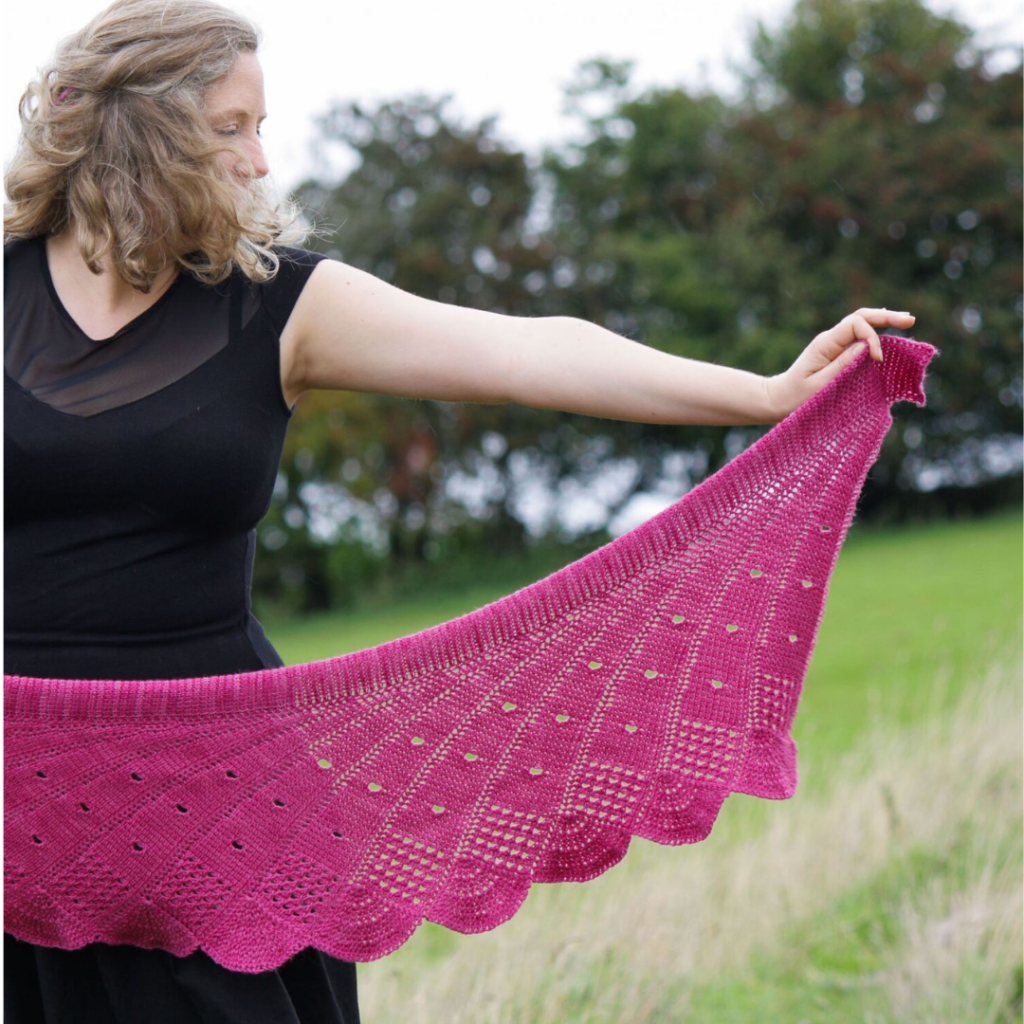 For the Woollinn Make-Along, Aoibhe chose the pattern Finola, named for the eldest of Legendary Children of Lír. This shawl combines layer after layer of delightful Tunisian stitches, and an easy-to-memorise eyelet pattern topped off with a fan-filled petalled edge. We think this shows off some of the very best of Aoibhe's work and that it will be hard to resist picking your hook to get this started!
If you haven't tried these techniques before then don't worry – Aoibhe will be on our Ravelry boards throughout the MAL, and she also has detailed tutorials available for all the methods used within this pattern.
If you would like to find out more about Aoibhe, you can find her on Facebook here, on Instagram here and on Ravelry here. Don't forget that you can nab a 20% discount on the pattern by using the code "Woollinn2019" on Ravelry.com and two delectable yarns are on offer at This is Knit, using the same discount code.
We're very excited to get started, and we will be following along and resharing your posts with the #woollinnMAL hashtag.
In our next post we will be taking a look at our second pattern option for the make-along, so stay tuned to find out more.