Two supremely talented Irish designers, two delectable Irish yarns and just two months to go until Woollinn? It must be Make-a-Long time!
This year we are delighted to be showcasing the stunning designs of Aoibhe Ní and Ailbiona MacLochlainn, and the beautiful wares of Studio Donegal and Townhouse Yarns.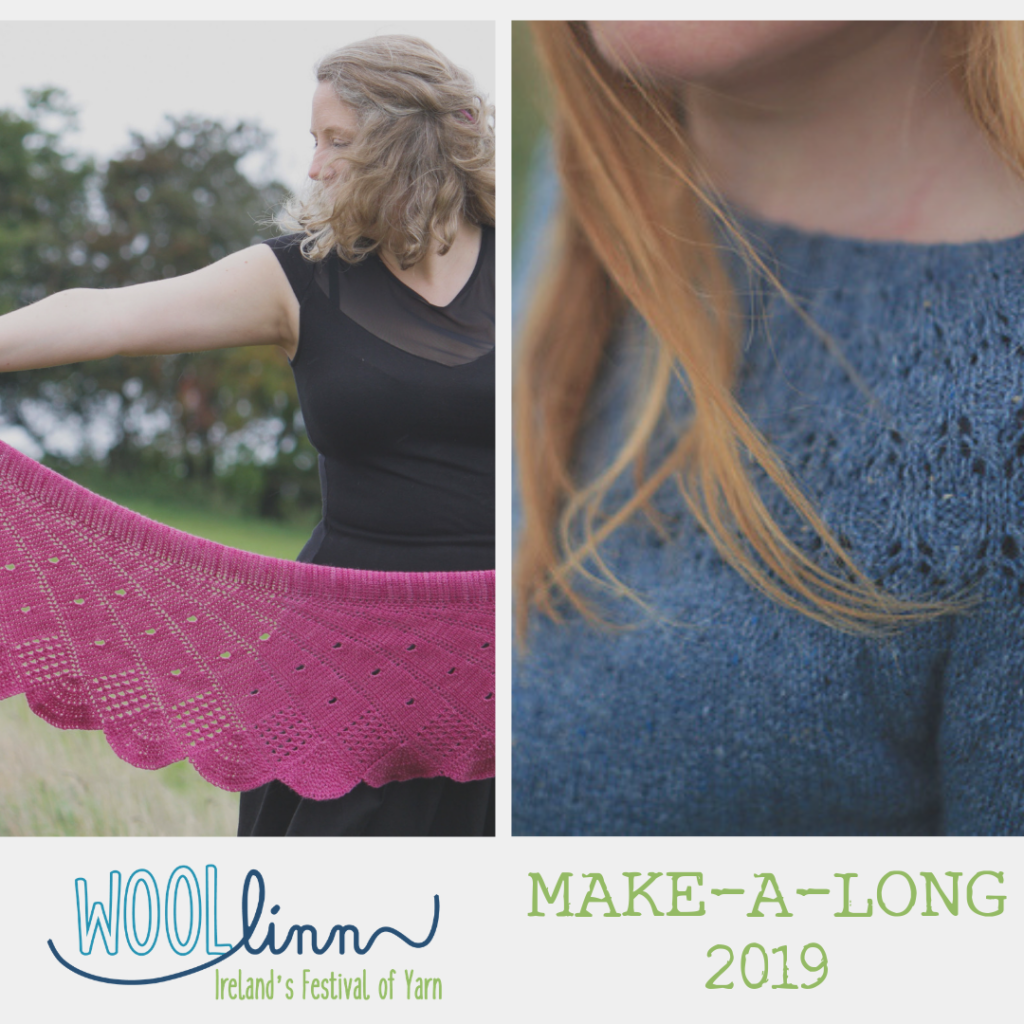 When you jump on our Make-a-Long train, you can avail of:
A 20% discount on the pattern of your choice
A 10% discount on our two recommended yarns, when sourced from This is Knit
Technique assistance and moral support in the dedicated Make-a-Long thread over on our Ravelry Group
The chance to get to know your fellow MAL-ers a little better
A dedicated meet up at Woollinn, to revel in your MAL achievements
And we can't forget the PRIZES! We'll have regular prize draws along the way, with top-notch goodies up for grabs, and then an overall MAL prize announced during the Woollinn weekend.
The Patterns:
On this little island in the North Atlantic, we're surrounded by soft, rolling landscapes and jagged mountains, valleys cut deep by ice-age glaciers and pebble-jewelled beaches, and all around us we're skirted with some of the most dramatic and glorious seas you could hope to encounter.

It's no wonder then that the land is steeped in myths and legends that echo back into pre-history. Tales of giants and heroes, warrior queens and spiteful deities are tied to every corner of the island and wind their way through the lives of everyone lucky enough to live here.
And it's these two aspects of Ireland that this year's Woollinn Make-A-Long designers have chosen as their own inspiration:
Aoibhe Ni's crochet shawl, Finola, is named for the eldest of Legendary Children of Lir.
Echoing this theme, Ailbíona MacLochlainn's knitted sweater, Inse, was inspired by the swan estuary along the flood plains of Donegal.
We hope these designs will inspire you this Spring in the run-up to Woollinn!
How to Join In:
The Make-Along will be starting on Saturday, April 13th which gives you plenty of time to locate your yarn, needles or hooks.
To join in, just pop on over to the Make-a-Long thread on Ravelry and tell us which pattern you are planning on making. You can grab your pattern while you're there (details below again), and then get your yarn lined up and ready to go. You can use any yarn at all, but this is a great chance to treat yourself to some beautiful Irish-made skeins that have been tried and tested for these exact patterns. We love these yarns and we know you will too!
So, are you ready for the discount code?
To avail of a 20% discount on either pattern over on Ravelry, and 10% off the suggested yarns at This is Knit, use the code: Woollinn2019
Those links again are:
Next week we will be taking a closer look at each of our designers and their patterns on the blog so that you can get a feel for the people behind the designs as well as the techniques involved too!
So, who's in? Don't forget to give us a shout out on Ravelry – we look forward to seeing you there!