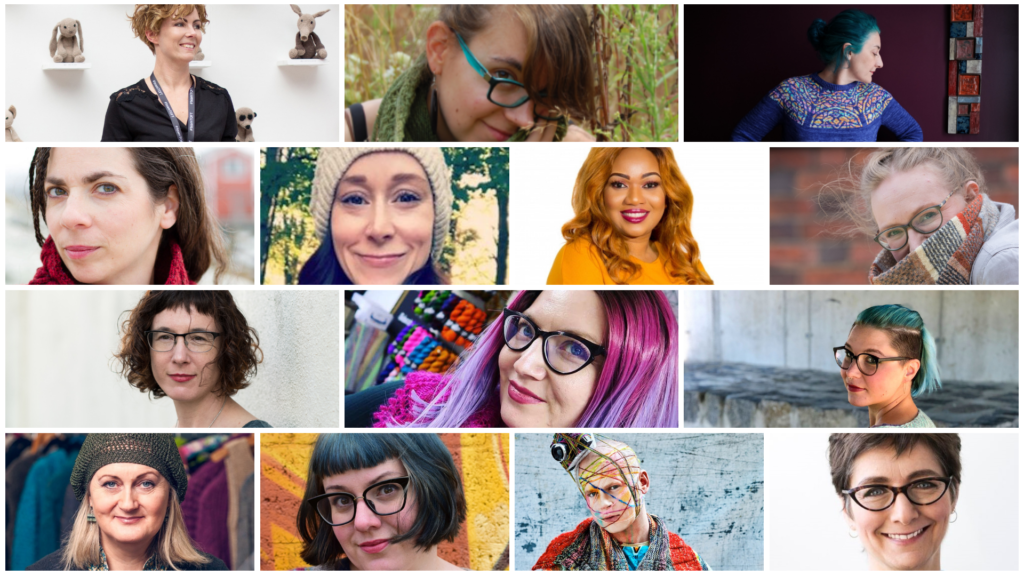 Yarn festivals come with a huge social side. They are often your chance to meet your favourite designer, dyer, maker or all-out fibre celebrity. It's rare that all of your favourites will come together under one roof, especially here in Ireland, so today we have a round-up post of who is coming to Woollinn 2019 – so that you don't miss out any of your favourites.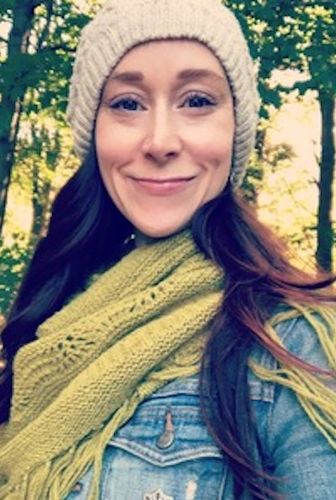 Jessica Marshall-Forbes Ravelry Co-Founder
Meeting Jessica is a dream for many crafters out there and we can barely hold back our own excitement. Ravelry is a virtual home to many of us (almost 8 million of us) and it wouldn't exist without the hard work of and dedication of Jessica and Casey.  Jessica will be at the Ravelry Lounge on both Friday and Saturday from 11 am – 12 pm and 2:30 pm – 3:30 pm.  This is your chance to ask any questions, nab that selfie or chat to Jessica about Ravelry and your experiences. Don't worry we will have expert Ravelry volunteers on hand if you have any Ravelry questions out side of these times or if you would like to join the community or want to find out more the Ravelry lounge is open for the duration of the Festival.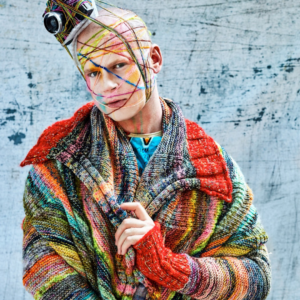 Stephen West
He almost needs no introduction! The maestro of colour and boss of brioche – Stephen West will be popping up all over the festival this year. You will find him at the Stephen & Penelope Stand during the marketplace hours. He will be giving a lecture and hosting the West Knits Best Knits fashion show on Saturday morning at 9am, and he will be teaching his popular "Colour Play" Workshop on Sunday morning too. Lastly there'll be a fond farewell at our special Sunday Lunch (featuring Adaku Ezeudo, and sponsored by Stephen and Penelope). There are even a few tickets remaining for this event at the time of writing, so there will be plenty of chances for you to meet the man himself.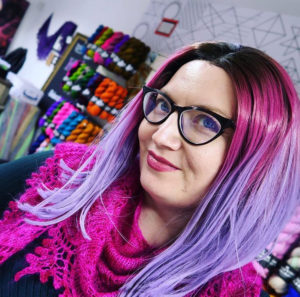 Countess Ablaze
That's right the Countess is coming back to Ireland * to deliver her latest workshop, Rock Out with your Yarn Out!  The Countess might be popping in across the weekend, but this time around her focus is on her *sold out* Marketing Workshop on Sunday morning, when a roomful of lucky Indie Yarn Business owners will benefit from her top tips and straight-talking advice. 50% of the proceeds from this session will be donated to Women's Aid Ireland.
*no, we didn't need to bribe her this time.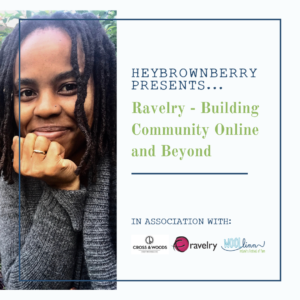 Marceline of the Hey Brown Berry Podcast
Marceline is this year's Woollinn Festival event guide and she will be interviewing visitors, vendors and special guests who convene in the community hub of the Ravelry Lounge. The HeyBrownBerry Podcast will explore themes of community and connection – both in real life and the digital sphere – and in particular how Ravelry has become a portal to a global community for so many of us. Do make some time to visit the lounge and say hi to Marceline and share a story or two.

Bristol Ivy
Coming all the way from Portland, Maine, this is Bristol's first time teaching here in Ireland! Bristol will be busy between her workshops and giving a lecture on Schrodinger's Knitting but you might just spy her in the marketplace too!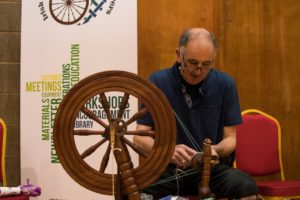 IGWSD – The Irish Guild of Weavers, Spinners & Dyers
We can't have an Irish festival without this group of wonderful people. The Guild is committed to promoting and supporting the crafts of weaving, spinning, and dyeing throughout the country. One of the main ways that they do this is by demonstrating at public events like ours. If you would like to learn more about yarn, what it's all about right from the fleece to the woven cloth then make some time to stop here.  There will also be looms, drop spindles and more to try out.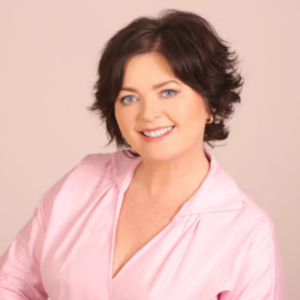 Vawn Corrigan Explores Irish Aran Knitting
Dublin based writer and editor Vawn Corrigan will be taking us on a journey to explore the history, tradition and fashion of Irish Aran Knitting. Vawn will explore the history, mythology and growth of this iconic design during her guest lectures here at Woollinn. There will also be a chance for you to share your own Aran stories and join in a Q&A after Vawn's presentation. This is your chance to talk to Vawn, share your experiences and find out all about her latest book. You can find out more about these free lectures here.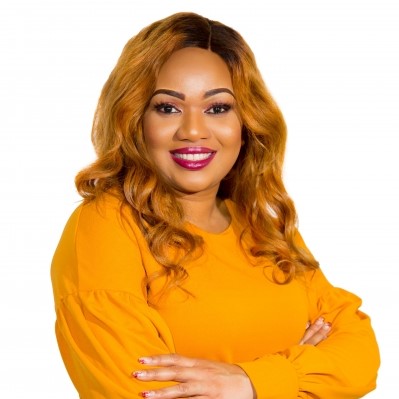 Adaku Ezeudo
Adaku Ezeudo is an inspiration to so many here in Ireland and we are delighted that she is joining us at the Woollinn Farewell Lunch on Sunday to talk about Creating a Culture of Inclusion. Adaku is an accomplished speaker and founder of Ufest.ie and phoenixrise.ie. To find out more about Adaku, pop over to our blog here.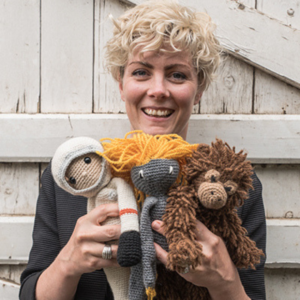 Kerry Lord – TOFT
Kerry Lord is the creator of Edward's Menagerie and owner of TOFT. Kerry has designed all of her creations to be made in TOFT's super soft luxurious 100% wool yarn, which is sourced and manufactured in the UK to an extremely high-quality standard. A selection of the best-selling kits can be found all over the world, from John Lewis and independent yarn shops in the UK to stores in Australia, the USA and across Europe. Kerry is here at Woollinn to teach 2 workshops and you will also find her in the Woollinn marketplace at the TOFT stand.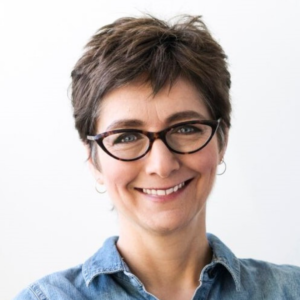 Kate Atherley
Kate is Knitty.com's Managing Technical Editor, and a seasoned designer and teacher of all things knitterly. Experts have declared that her latest book, "The Knitter's Dictionary", belongs in every knitter's bag. Her "Beginner's Guide to Writing Knitting Patterns" is the industry's first guide specifically written to help knit designers of all levels create easy-to-follow, high-quality knitting patterns; her "Custom Socks" and "Knit Mitts!" books have been hugely popular. Kate is known for her attention to detail in her patterns and her classes, and she regularly teaches at stores and events across the world, including Interweave Yarn Fest and Edinburgh Yarn Festival. She lives in Toronto with her husband and their challenging but adorable rescue dog, Dexter. Kate will be at Woollinn teaching 3 workshops and I'm sure you will find her on the marketplace floor too!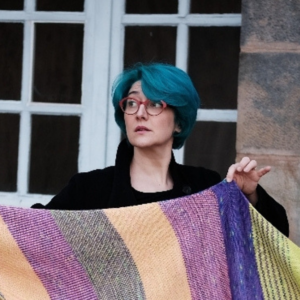 Julie Knits in Paris
Julie Devereux is a French knitwear designer and knitting instructor. Her enthusiastic love for the knitting community translates into colourful collaborations with indie dyers from all around the world. Her designs have been published in Pom Pom Quarterly. Most of us know Julie from her engaging Instagram presence. Find her on Ravelry and Instagram as @julieknitsinparis .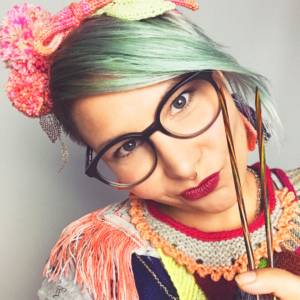 SoSuKnits
Susanne Sommer is a passionate knitter and knitwear designer from Austria. She loves quick and easy projects as much as super-sized shawls and garments in lightweight yarns. Susanne likes combining colours and textures with unusual construction methods to create colourful, practical and fun knitwear. Brioche, short-rows and i-cords are some of her favourite techniques and she thinks that no hand-knit wardrobe is complete without knit jewellery.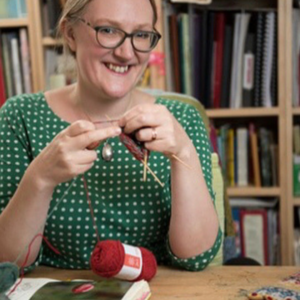 Felicity Ford
Felicity Ford AKA Knitsonik is a knitter, podcaster and sound artist and has been combining textiles with sounds since 2006. In 2014 Felicity self-published the KNITSONIK Stranded Colourwork Sourcebook following this successful Kickstarter campaign. The book is a practical manual for designing your own stranded colourwork based on everyday objects and places. Here at Woollinn Felicity will be teaching 3 workshops including a rather special Colours of Dublin workshop!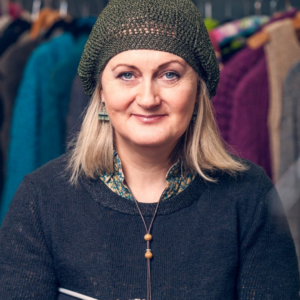 Edel MacBride
Growing up in Donegal region strongly connected to the prolific aran knitting trade, Edel loved the wonderful tweeds and bright patterned fabrics of the 1970's in her grandmother's dressmaking business. Added to this the contrast of creamy white aran knitting at home and the visits on Saturday evenings to Moffat's drapery and woolstore in Raphoe.'These were great times where the school curriculum included all areas of needlework and our teachers were killed and passionate, it never leaves you', Edel says. Accolades followed as a fashion design student in Limerick and in 1995 Edel was the RTE Late Late Show knitwear designer of the year, a biannual televised award's night. Exhibiting her 'Edel MacBride' label worldwide and sold in Liberty of London and Henri Bendel NY for seasons, skills were never compromised. Passionate to pass on techniques developed over the years and to give back Edel is currently working on recording much of her bestselling archive work and new work. She is a serious advocate for the beauty of aran knitting and she is keen to keep the local skills and stitches from disappearing. She believes strongly in the therapeutic power of knitting and like many of us would be lost without it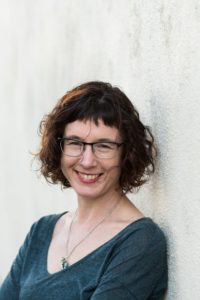 Carol Feller
Carol Feller (StolenStiches.com) is a designer, teacher, and author living in Cork, Ireland. She has published almost 270 patterns and 7 books, including Short Row Knits (Pottercraft) and Contemporary Irish Knits (Wiley), and is a popular instructor on Craftsy.com with almost 400,000 students. She regularly teaches in yarn shops, fibre festivals, knitting retreats and tours, covering a wide variety of basic and advanced skills including chart reading, garment shaping, short rows, cables, and colourwork. Carol first learned to knit in primary school, and there here is a strong history of crafting in her family. In university, she trained as a textile artist, and then as a structural engineer. Both of these backgrounds influence her work, which uses innovative construction methods to create well-shaped and flattering objects that are intuitive and enjoyable to knit, and that make the most out of carefully chosen yarns. She strives to help knitters create beautiful and unique products that they will love to use.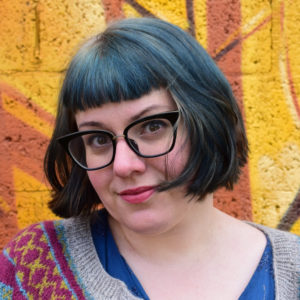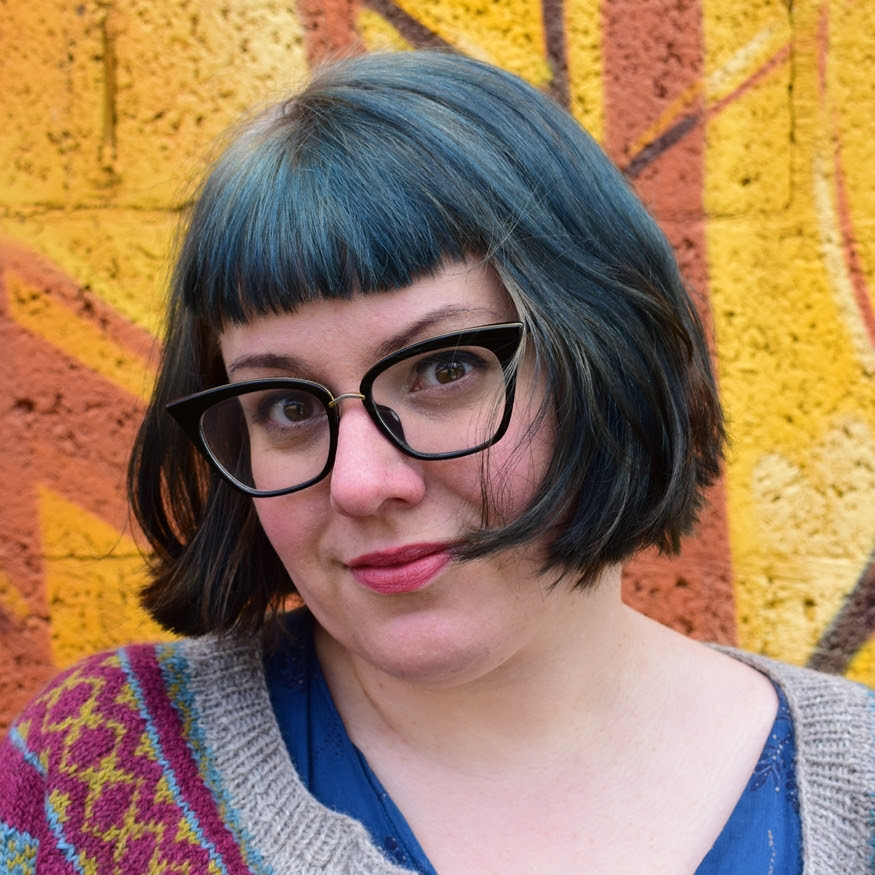 Karie Westermann
Karie Westermann is a talented knitwear designer, editor and mentor originally from Denmark and is currently living in Glasgow, Scotland She describes her day job as 'doing things with wool and words'! Her work combines her twin loves of storytelling and craft and is a big believer in textiles being more than just something that keeps us warm.
Her award-winning book This Thing of Paper was inspired by the invention of the printing press, handmade vs machine made, and how we relate to things through our bodies and her portfolio of clients and collaborations includes Rowan Yarns, Malabrigo, Blacker Yarns, Susan Crawford Vintage, In The Loop and Eden Cottage Yarns to name but a few. Karie will be here teaching 3 workshops: Shetland Haps, Nordic Traditions and Pattern Writing for Designers.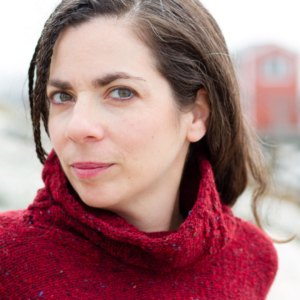 Laura Nelkin
Laura Nelkin is coming to us all the way from upstate New York. As well as being a captivating tutor, Laura holds a degree in apparel design from Cornell University and her designs and techniques are innovative, fun and will challenge you to think in new ways about your knitting.  Laura teaches both in local yarn stores, festivals and on-line at Craftsy.com… and in her spare time, she leads knitting tours at home and abroad. Laura is with us for 3 workshops this year and in her spare time she will be bopping around the marketplace.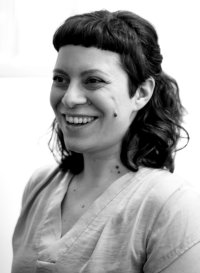 Katrin Neue 
Back by popular demand, Katrin will be here introducing us to more Somatic Education for Knitters and Crocheters. Katrin Neue is a Clinical Somatic Educator, a multidisciplinary movement teacher and an obsessed garment knitter with a stash that takes up half the living room. Her formal training in Somatic Movement Education in the tradition of Thomas Hanna begun in 2014 and she runs a private practice in Dublin (www.somadublin.com). Her passion is to help people moving freely and without pain. We have just added a second workshop with Katrin due to popular demand so make sure to nab a spot while you can.
Phew, that's a lot of fibre folk and that's without us even mentioning the incredible Marketplace Vendors. Head on over to the Marketplace page to find your favourite dyer or unique yarn purveyor and don't forget to check out the #woollinnvendor hashtag to learn more about them and catch some vendor sneak peeks to see what they have in store for you.
Don't forget you can still grab some last minute workshop tickets here!
Looking forward to meeting all of you in just 10 days!
Nadia