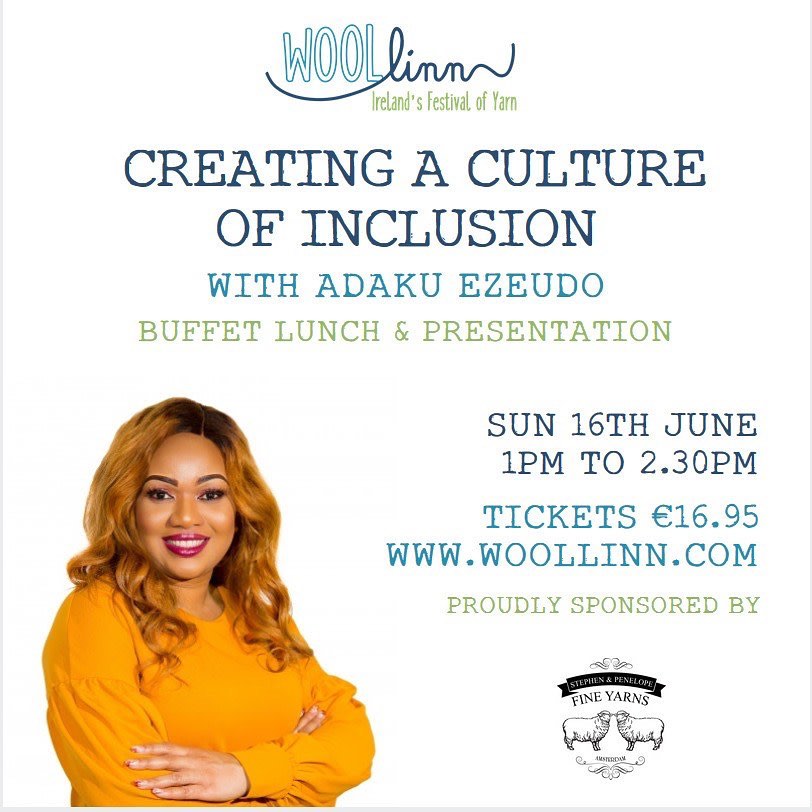 Wrap up your weekend at Woollinn at this relaxed buffet lunch, which will feature a short talk by our inspirational Special Guest Speaker: Adaku Ezeudo⠀
⠀⠀
We have mentioned previously that we invited Adaku to give a short presentation during which she will share her experiences of social exclusion from a migrant perspective, and also detail the supports that have helped her to feel more included in Irish society.⠀
⠀
Adaku will then share some tips on how small businesses can create a culture of inclusion in their spaces, and how to promote diversity in their online and real-world interactions.⠀We hope that this will open up lots of positive discussions and help foster practical actions that will benefit the fibre crafting community as a whole. It has always been our aim to create an inclusive and welcoming event, and we hope that will be reflected in your own experiences at Woollinn. Find out more information about Adaku please see our previous post on our blog here or on her website here. 
⠀
For booking tickets and to see a sample lunch menu, click here. 
⠀
This event is kindly sponsored by @stephen.and.penelope
---
27/06/19 Update Recordings of Adaku's inspiring talk are now available here.