Today's the day! We're delighted to be able to reveal the details of our 2019 Vendors – are you as excited as we are?
And the cherry on top?  From today (Friday 22nd February) at 4pm GMT you will be able to purchase Early Bird General Admission Tickets from our Box Office! These tickets will be available for a limited time only, and the Two-Day Ticket represents a significant saving over the on-the-door pricing.
One Day Tickets will still be available at the door of the venue on a first-come first-served basis, but the only way to get a Two-Day Pass will be via advanced online booking.
2019 GENERAL ADMISSION TICKET PRICING

Early Bird, Two-Day General Admission Ticket: €18

Early Bird, One-Day General Admission Ticket: €12

On the Door Price, One-Day General Admission Ticket: €14
If you are wondering about access or have any questions you can check out our FAQ page, our Ravelry Board, or you can get in contact with the Woollinn team on any of our social channels or by email: hello@woollinn.com.
The 2019 Woollinn Marketplace
So, without further ado: click on the image below to browse the full list of Woollinn 2019 Vendors!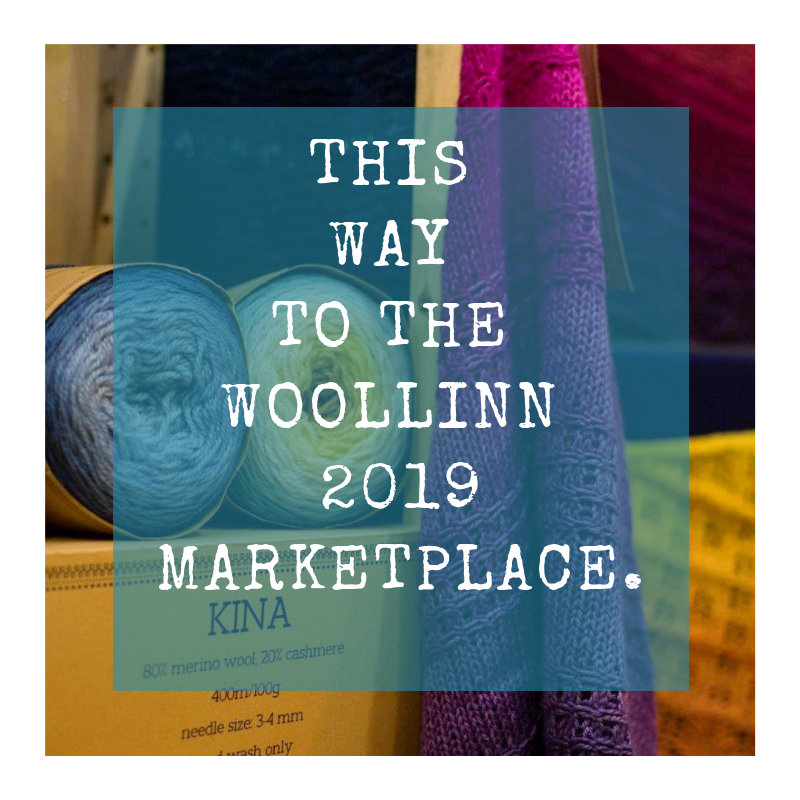 We also put together a fun little promo that we'll be sharing on our social media channels to celebrate today's announcements. We hope you enjoy it!
We hope you enjoy discovering all that our Vendors have to offer, and that (like us) you're now counting the days until June.
And we're not done yet – we'll have more exciting programme announcements for you very soon! Be sure to sign up to the Woollinn newsletter if you haven't done so already, to be sure you don't miss any of the important Festival details.
Ready to grab your tickets? You'll find all the options right here, alongside the incredible list of Workshops we have on offer for 2019. Book your place today!
Have a great weekend,
Nadia & The Woollinn Team.