With only a few days to go until doors open here at Woollinn HQ, we thought we would introduce you to some exclusive Woollinn goodies that you can only get your hands on at the festival! We might be a little bit excited about these……..

Woollinn 2019 Pin
For all you pin collectors out there, here are our Woollinn 2019 pins! These beautiful enamel pins are made in Dublin, Ireland and are ready to adorn your totes, project bags, hats and more!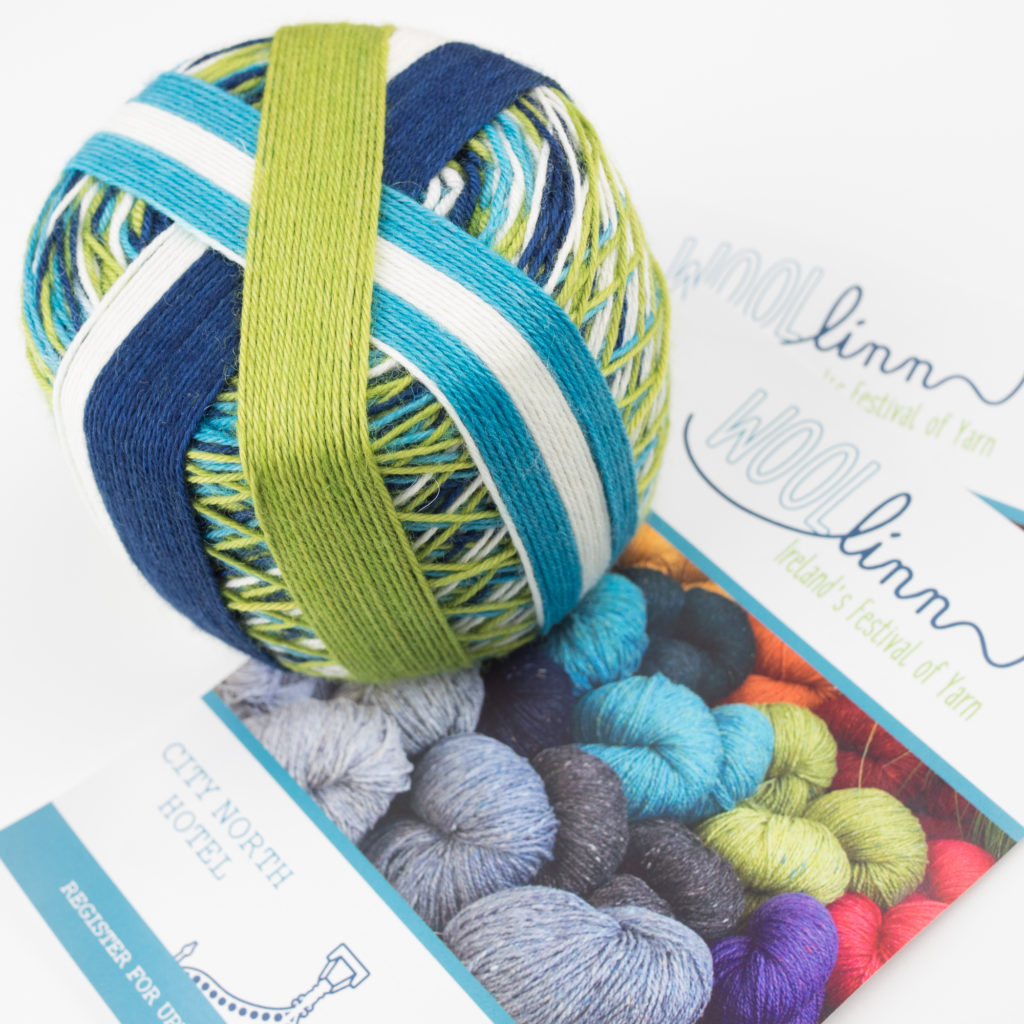 Woollinn Exclusive: Dragonhill Studio Self-Striping Sock Yarn
Just how utterly *perfect* is this cake of self-striping sock yarn? Yes, that's right, there'll be an exclusive Woollinn shade of Sherborne Sock available from our the merchandise stand at Woollinn this year!⠀
⠀
Sharon and Andrew of @dragonhillstudio went to great lengths to reproduce the colours in the Woollinn logo and then translate them in to their signature "Sherborne Sock" self-striping yarn. Isn't the result just fab?!? 🙌⠀
⠀
We're now itching to cast on a souvenir pair of socks already! How about you?⠀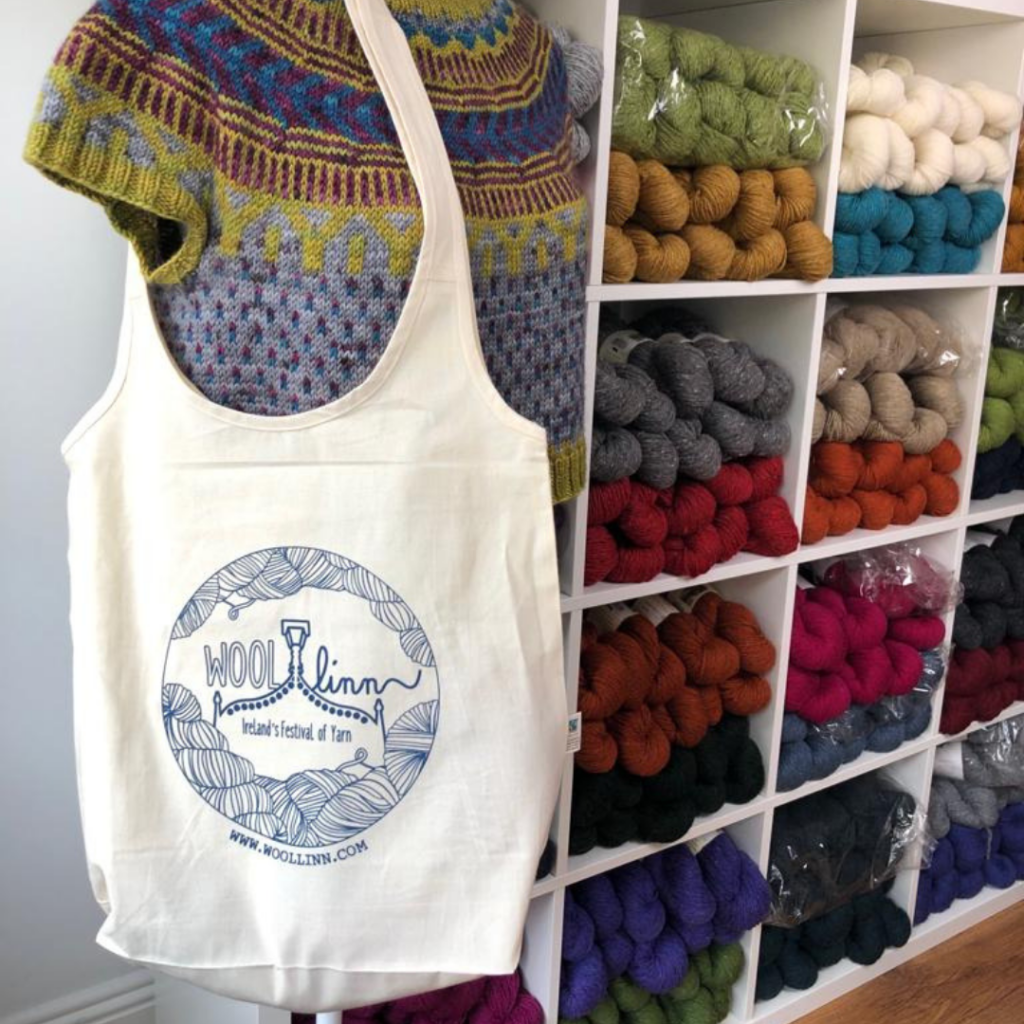 Woollinn Tote
A festival without a tote bag? Madness..!
This particular tote bag is 100% organic cotton with a rounded top and wide gusset base. This tote is also 100% perfect for stuffing full of marketplace goodies …we've already put it through its paces! You know, just for research purposes…cough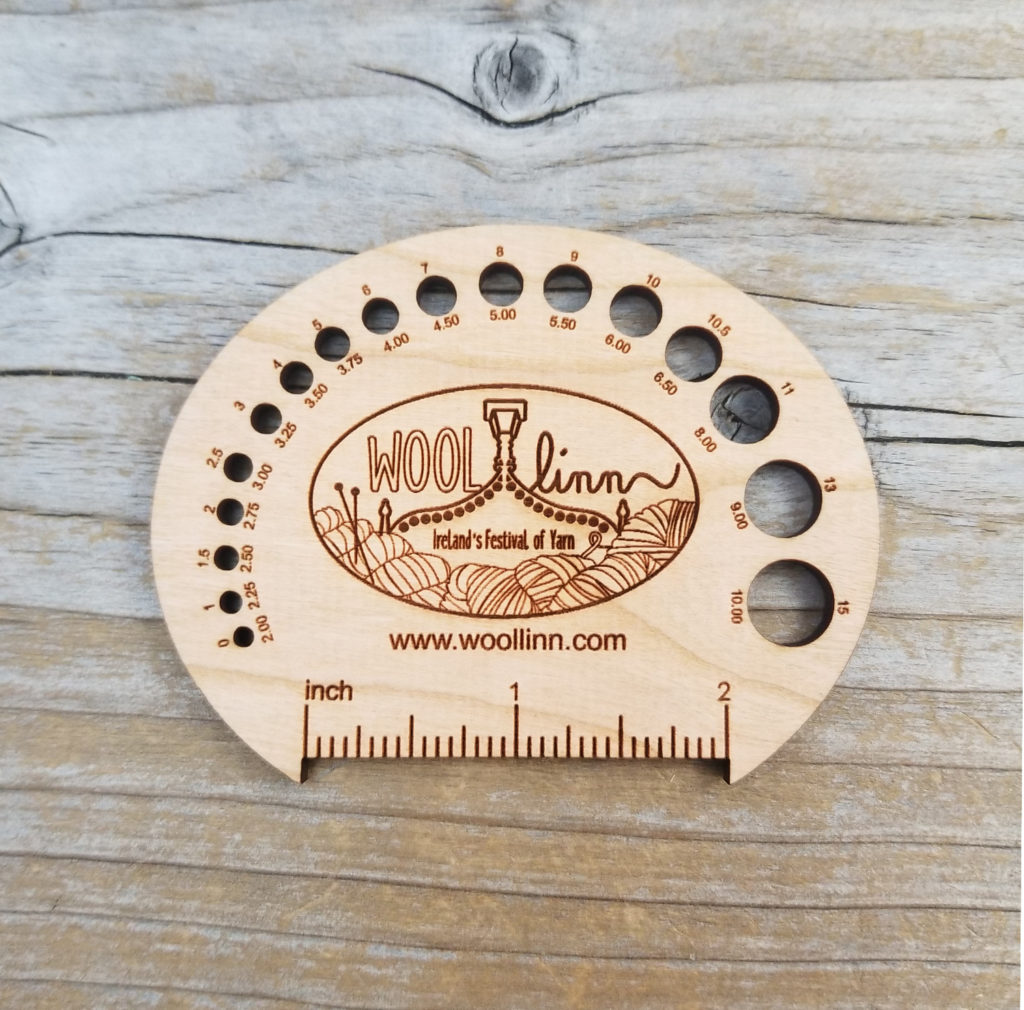 Woollinn Needle Gauge
What craft bag would be complete without a needle gauge? These needle gauge's precise holes are laser cut from cherry wood, perfect for measuring knitting needles from sizes 2mm to 10mm. Both the US sizes and metric measurement are clearly etched above and below each hole to ensure it is universal for every knitter.  These gauges are perfect for popping into your project bag to remind you of all the fun and fibre frolics you had at this year's festival.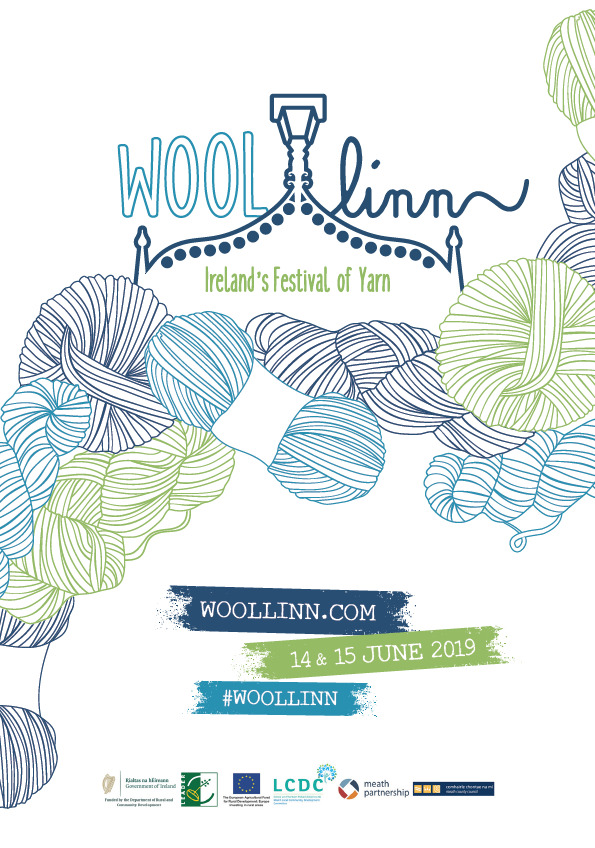 Woollinn 2019 Show Program
This year you can pick up your complimentary Woollinn program as you enter the festival doors. It will be jam-packed with details of all the key festival highlights, alongside a stunning pattern feature and an exclusive extract from "Irish Aran" by Vawn Corrigan. You'll also find the Marketplace Maps and the Vendor Directory inside, plus the workshop and lecture timetable, to make sure you don't miss any of your top Woollinn attractions.
We are getting very excited here at Woollinn HQ (AKA Townhouse Yarns HQ sorry Jenny, we will give it back soon we promise). Woollinn is just days away and that countdown clock is causing palpitations!
Will we be seeing you this June?