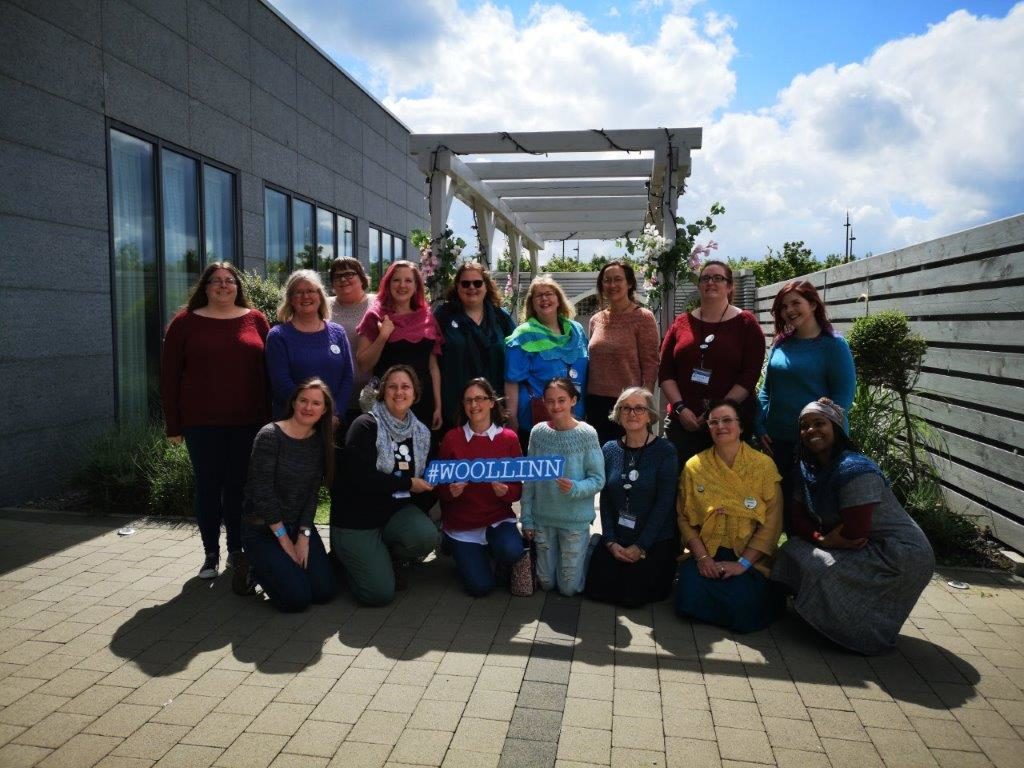 If there was one word that could describe Woollinn 2019 it's 'community'.  To everyone that was part of this year's festival from vendors, attendees, special guests, volunteers and staff .. we thank you from the bottom of our hearts. We were truly honoured to spend the weekend in your company.
When we created Woollinn, we wanted to create a festival that was welcoming, diverse, and inclusive. We wished to work towards an experience that celebrated "togetherness", an event where a lone fibre crafter, travelling from anywhere in the globe, could feel welcome – and truly experience the Irish hospitality of 'Céad Mile Failte'.
Thanks to the support and kindness of so many people, we think that we met that goal. But it truly wouldn't have happened without all of you. "Thank you" doesn't seem like nearly enough to say, but when words fail us, can virtual hugs do? 
We have been slowly getting back to business here after the festival and opening emails/ posts etc.  We are also dropping into your inbox to share a special project with all of you: 'Postcards from Woollinn' which was put together by Nadia and Sarah from our social media team, and it captures some of the atmosphere and moments of this year's festival.
Scroll down for more, including the start of our 2019 Galleries! (Can you spot yourself in there?!?)
We'll be back very soon with more post-show wrap-up and – for all of you who've been emailing, posting and clamouring – we'll be announcing the 2020 dates very soon too!
2019 In Pictures
We are currently working through all of the amazing content that our social media volunteers have collected over the course of Woollinn. There are videos, images, quotes, and far too much to turn around quickly – but if you pop over to our gallery page you can begin to get a feel for it all.
These images give you just a taste of the fabulous community spirit around Woollinn 2019: from vendors, volunteers, visitors and teachers… to everyone who grabbed the Woollinn hashtag sign, this gallery is for you. You can view the galleries and a collection of vlogs on Woollinn here.
Woollinn 2020
If you're interested in vending at our 2020 event,  be sure to sign up for our vendor-specific newsletter here. We also accept submissions from teachers and workshop leaders via this application form.
Don't forget to stay in touch on our social media channels (linked below, but Instagram is our main hangout), and to check in with us in our other roles as This is Knit and Townhouse Yarns.
We're already looking forward to welcoming you all back next year!
Lisa, Jenny, Jacqui and all the Woollinn Team