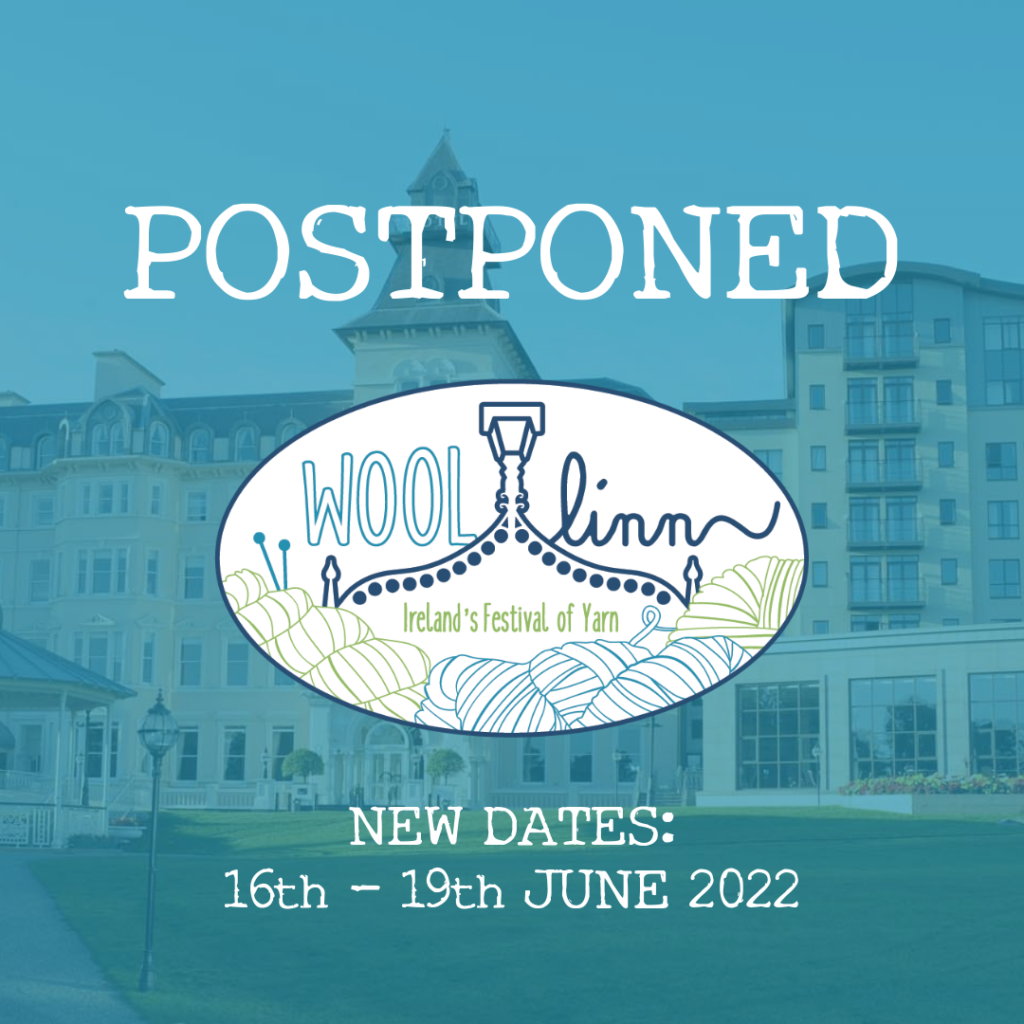 I am sorry to announce that we must once again postpone Woollinn, this time until June 2022. With the current restrictions in Ireland just recently being extended to the 5th March, it has become increasingly clear that large scale events will not be permitted to take place this June.
All existing tickets will be valid for our new dates: 16th – 19th June 2022 at the Royal Marine Hotel Dun Laoghaire.
We are currently working behind the scenes to ensure that the 2020 workshop timetable will be replicated for 2022. In the event that the workshop you have chosen can no longer be made available then we will contact you directly with options.
Should the new dates not work for you, then a refund will of course be processed. Please use the refund request form below for this purpose.
Please do bear with us, as it may take some time to respond to and action these refund requests.
With much regret, a 15% administration charge will apply to these refunds. In the interests of transparency – this charge is to cover the bare minimum of ticket platform fees, payment processing fees (which are not refunded to us) and wage costs associated with the handling of the refunds.
We wish to support our community in every way we can, and we know there are people going through great hardship at this time. If this 15% fee represents a significant burden for you then please do reach out (in complete confidence) to our team on hello@woollinn.com and the fee will be waived for you, no questions asked.
Stay safe everyone.
Lisa and the Woollinn Team x