Today we have something rather special on the Woollinn blog. It feels like all of us are trying to stay as close to home as possible, yet still feel connected to each other. For Woollinn 2020, we had planned a make-along. Something to test your knitting and crochet talents as we wait for the festival to throw its doors open.
Now, this make-along has become something of a support system of normality for us to hold on to. Something that we can feel in control of, a way of lending support to your friends around the globe. So, if like the rest of us you are staying home and looking to still have some community interaction, why not join us for two wonderful designs from two talented Irish designers with a seaside theme.
This year we are showcasing the stunning designs of Aoibhe Ní and Carol Feller and the beautiful wares of Townhouse Yarns and Nua yarn.
When you join on our Make-Along, you can avail of:
15% discount on the Patterns using the code: MAL2020
15% discount on the yarns used for the make-along using the code: MAL2020
Technique assistance and moral support in the dedicated Make-Along thread over on our Ravelry Group.
The chance to get to know your fellow MAL-ers a little better and take part in community interaction on the Ravelry board.
A dedicated meet up at Woollinn virtually or in person so that you can share in your MAL achievements.
And we can't forget the PRIZES! We'll have regular prize draws along the way, with top-notch goodies up for grabs, and then an overall MAL prize announced during the Woollinn weekend.
The Patterns:
This year the patterns have a seaside theme. Inspiration was drawn from our new seaside location.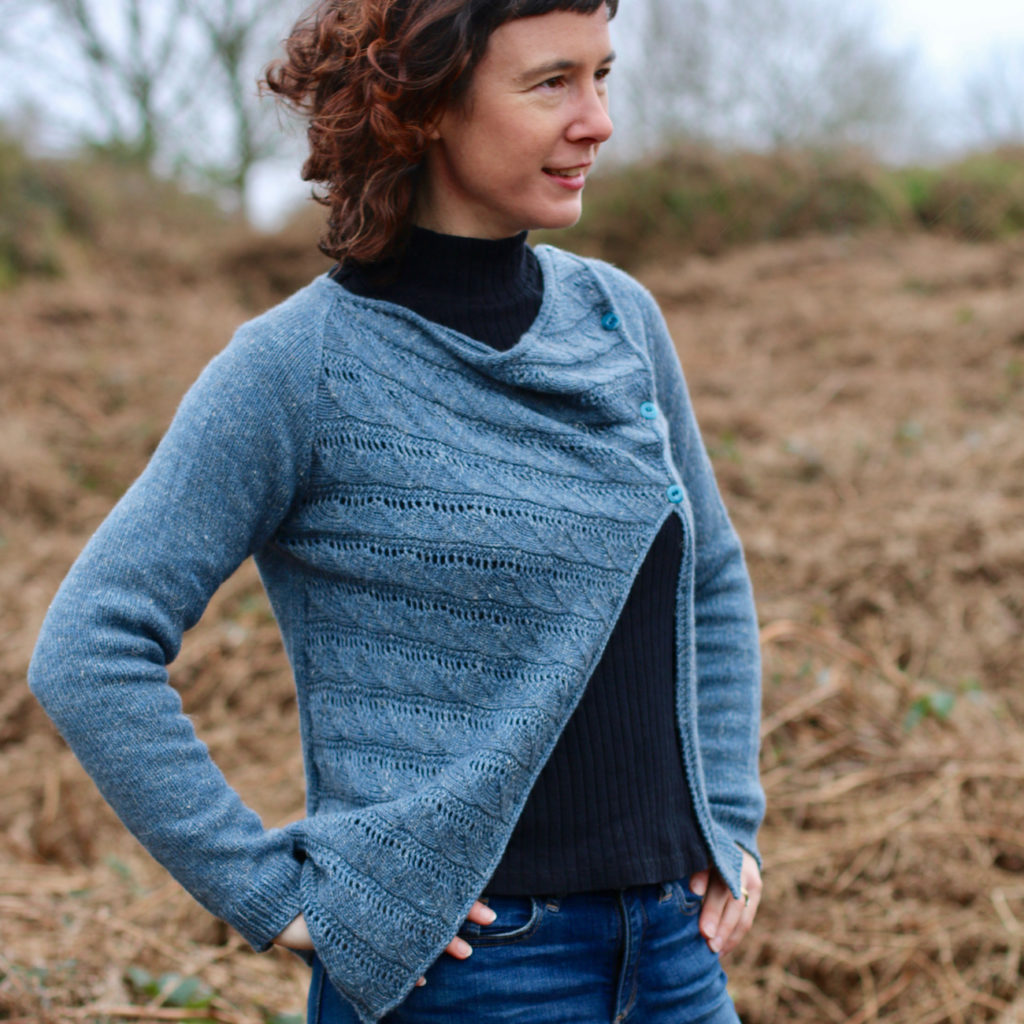 Dark Pearl Nua by Carol Feller is knit from the top down with raglan shoulder shaping. When the back of the body is finished the front scalloped lace panel is worked from picked up stitches along the side. This front panel can be buttoned or allowed to drape down the side. Carol has reworked this beautiful cardigan in Nua yarn especially for Woollinn 2020.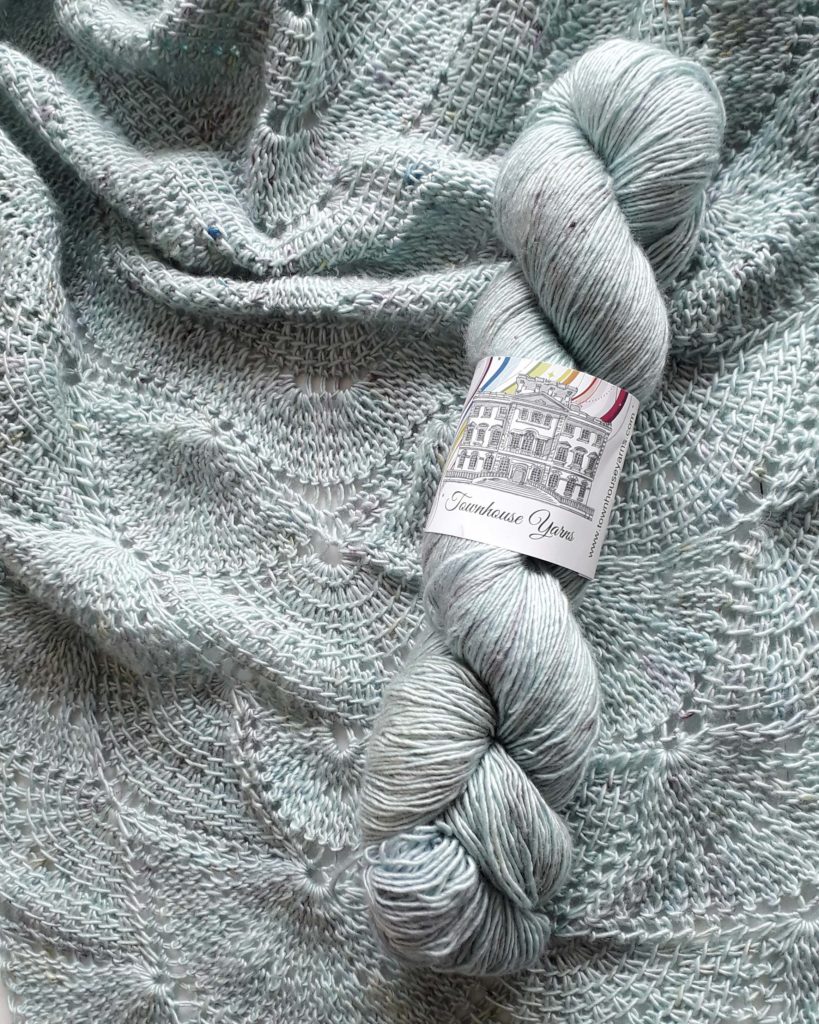 Venus by Aoibhe Ni is a crochet shawl that surrounds you in beautifully lacy cockleshells and edging of cnupps (crochet nupps!) in this Venusian shawl! Aoibhe has reworked this shawl in beautiful Townhouse Yards Fade St. in a special colourway called COVE.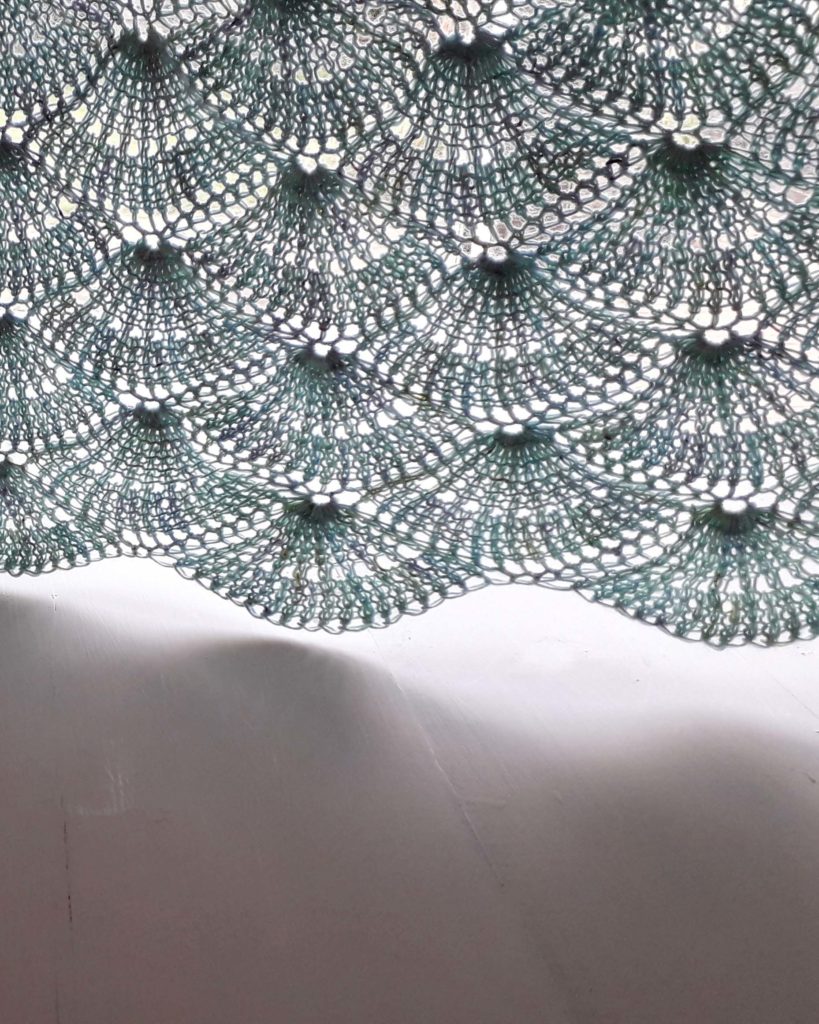 How to Join In:
The Make-Along will be starting on Monday, March 30th which gives you plenty of time to locate your yarn, needles, or hooks.
To join in, just pop on over to the Make-Along thread on Ravelry and tell us which pattern you are planning on making. You can grab your pattern while you're there (details below again), and then get your yarn lined up and ready to go. You can use any yarn at all, but this is a great chance to treat yourself to some beautiful Irish-made skeins that have been tried and tested for these exact patterns. We love these yarns and we know you will too!
So, are you ready for the discount code?
To avail of a 15% discount on either pattern over on Ravelry, and 15% off the suggested yarns at This is Knit and Townhouse Yarns, use the code: MAL2020.
Those links again are:
Next week we will be taking a closer look at each of our designers and their patterns on the blog so that you can get a feel for the people behind the designs as well as the techniques involved too!
We hope that you will come and show some support to our designers, yarn dyers, and wider community as we all face some uncertain times ahead. Don't forget to give us a shout out on Ravelry – we look forward to seeing you there!