It's Day 2 of our special announcements this week, and today's is one that we can't quite believe is happening…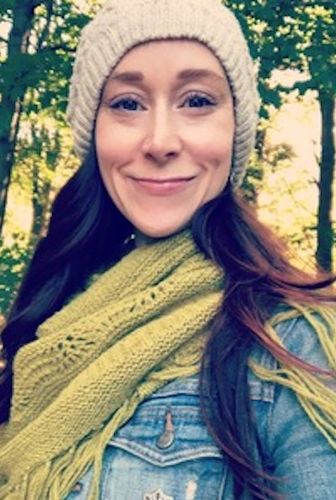 Ravelry is coming to Woollinn!
That's right, Jessica Marshall-Forbes will be one of our Special Guests at Woollinn this year, and we're laying on a whole Ravelry Lounge in her honour!
So, not only will you have a chance to  meet one of Ravelry's Co-Founders, but we'll also have a team of expert volunteers on hand to help you in accessing all the incredible features Ravelry has to offer.  If there is anything you have always wanted to know, or if you haven't joined this online community yet, now is your chance to get acquainted with the features of this fabulous website.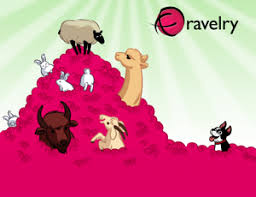 Our Ravelry Experts will be on hand to help you find your dream pattern in the Ravelry database, which you can then purchase and print on the spot.
We will have two computer stations and a high-speed printer available so you can get access to that perfect pattern in no time!

New to Ravelry?
We'll get you set up with an account and show you around!
Already a user?
Let us help you dive deeper in to the Ravelry database and its powerful features.
Spotted a dreamy sample in the Woollinn Marketplace that you just have to cast on for right now?
We help can make that happen!
So, whatever you do, be sure to make space during your Woollinn visit to spend some time at the lounge and help us to celebrate 12 years (and counting!) of Ravelry.com.

If you need another reason to visit the lounge Marceline of the HeyBrownBerry Podcast will be a virtual Event Guide to this year's festival, interviewing visitors, vendors and special guests who convene in the community hub of the Ravelry Lounge. To find out more about this project pop on over to this blog post. 
Thank you to our kind sponsors: Cross and Woods Crafting Parlour, for helping to make the Ravelry Lounge a reality.
—
We will be back tomorrow with yet another exciting announcement, and we know it's one that you'll love, so stay tuned!
General Admission Tickets
Don't forget that our Early Bird General Admission Tickets are currently on sale!  Why not pop over and nab yours now?
Tickets will be available at the door of the venue, but on a first come first served basis. If you are wondering about accessibility or have any other questions you can check out our FAQ page, our Ravelry Board and also you can get in contact with the Woollinn team on any of our social channels or email hello@woollinn.com.
Nadia & The Woollinn Team