If you have been following us on social media this week you may have noticed a theme… Here at Woollinn HQ, we have been working on a delicious afternoon treat! How would you like to start your Woollinn experience with a tour of the Irish coastline, while enjoying a decadent afternoon tea accompanied by a dash of textile history?
If this all sounds like the perfect afternoon to you, then read on: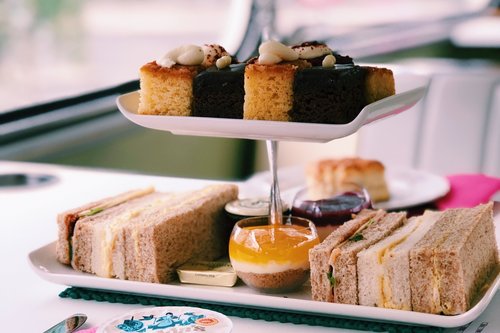 The Woollinn 2020 Afternoon Tea Trip
We are all fond of a cuppa, so the idea of partnering with Vintage Tea Trips for a special tour at Woollinn 2020 was a must!
Take a step back in time this June and experience a unique tour of the Irish Coastline. Sit back and relax as you are treated to a beautiful selection of afternoon treats and hot cups of tea (or coffee) while taking inthe beautiful scenic route of Dún Laoigharie to Bray. The onboard host will regale you with the stories behind local landmarks and dive in to some textile history tid-bits too. This is not a fully guided tour, there's plenty of time to take in the sights and chat with new friends and old, while listing to come classic 1950s jazz.
Tour Details:
The tour will pick up at The Royal Marine Hotel Dun Laoghaire at 3 pm on Thursday the 11th June, drive the Irish Coastline to the seaside town of Bray and back. The Tour takes approximately 70 minutes so there is plenty of time for you to be back at Woollinn for evening events (more details coming soon!)
All of this costs just € 50 per person. The seats are limited to 32 persons and are sold on a first-come-first-served basis.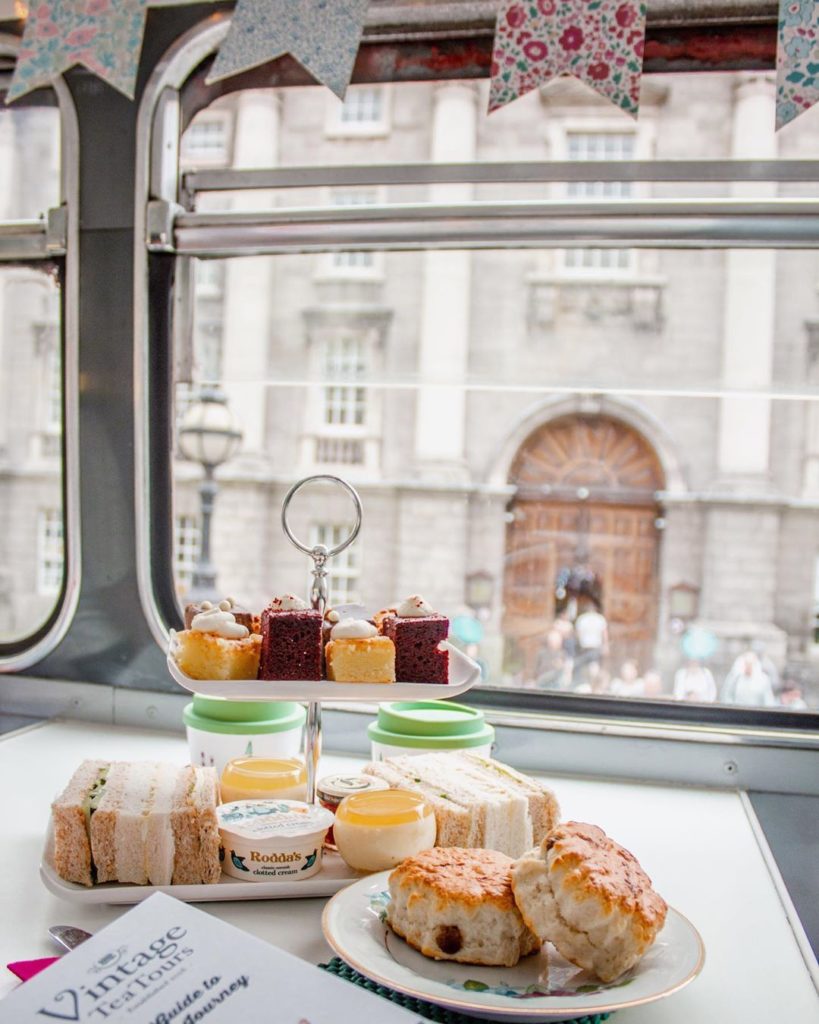 Vintage Tea Trips
Vintage Tea Trips are a unique Irish tour company that offers exquisite sandwiches, desserts, scones and tea as you take in some of Dublin's most famous sights on their vintage buses. They have two vintage tour buses: Pauline and Kitty, named after owner Karen's grandmothers. With Vintage Tea Trips you are treated as a personal guest, a warm welcome is guaranteed, which is something that we strive for at all Woollinn events.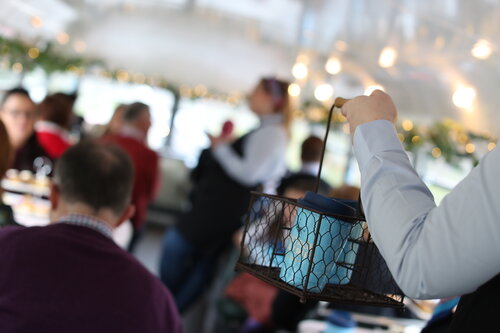 Afternoon Tea?
Afternoon tea is a much-cherished tea-related ritual from the early 1840's. It was a mini-meal to fill the gap between lunch and dinner and was composed of scones with clotted cream and jam, delicately cut sandwiches, sweets and delicious cakes.
For our tour traditional, gluten-free, vegan and vegetarian options are available and coffee is served too! Everything is pasteurised and no seafood or raw eggs are included in any of the afternoon teas. You will have the option of notifying us of any dietary requirements on booking so that you can relax and enjoy your afternoon to its fullest.
So if you want to kick off your Woollinn experience with an afternoon of relaxed indulgence, then click below to reserve your seat today!
You can find out more about Vintage Tea Trips here and if you would like to see a Vintage Tea Trip tour of Dublin you can watch Lovin' Dublin take a tour here on YouTube. 
Time for cake anyone?
*Please note all images used in this post are  © Vintage Tea Trips.