We have *yet more* fabulous vendors to tell you all about today…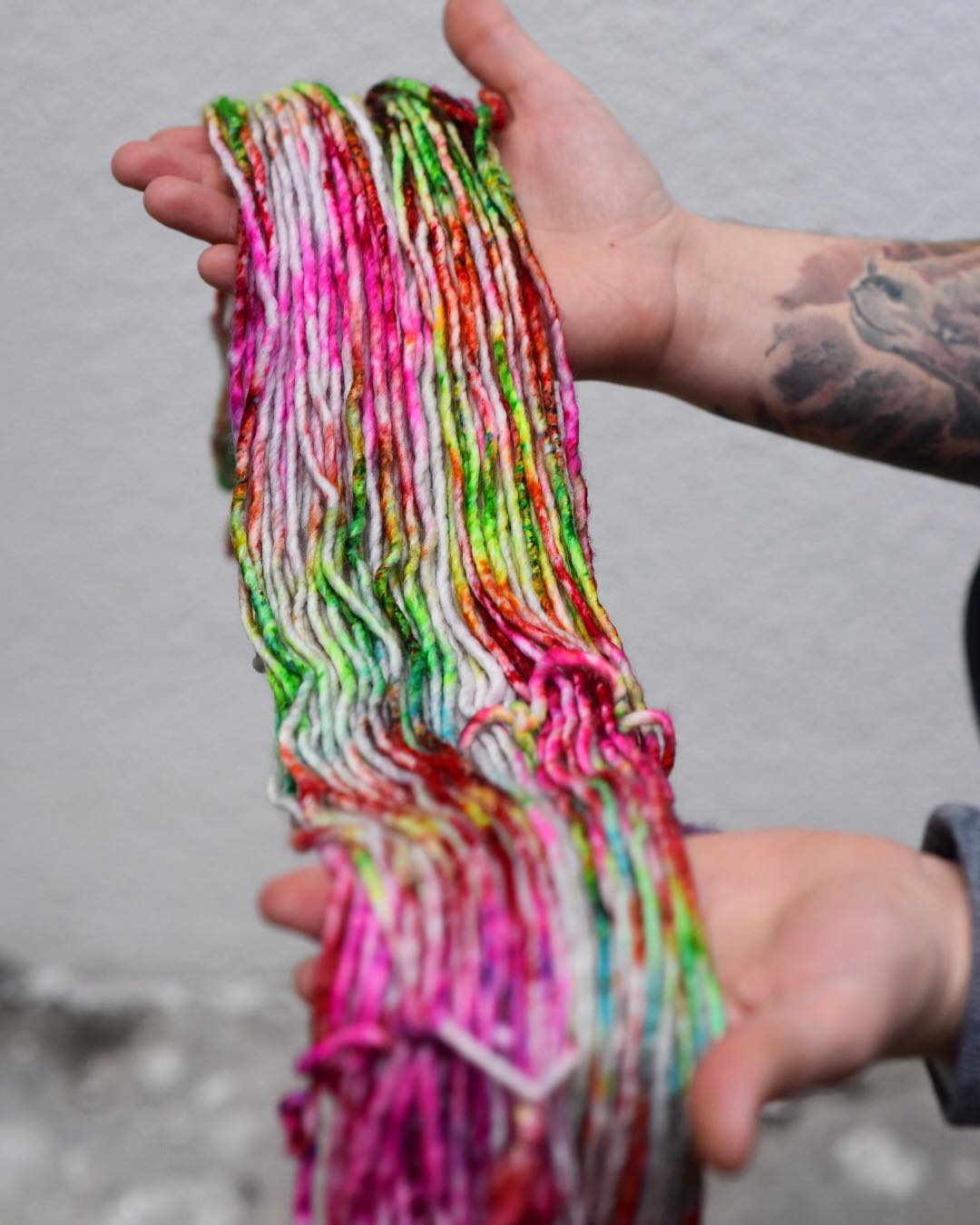 Marcin, who is the husband of a knitwear designer, Justyna Lorkowska, supported her career change wholeheartedly while continuing to study and teach physics and work in the computer industry.  Eventually the lure of independence and creativity, along with the desire to work alongside Justyna, led him to exchange the frustrations of his workaday world for the excitement and satisfaction of dying fiber.
Martin's Lab offers a spectrum of solids and semi-solids in a variety of yarn weights.
We're proud to say that the roots of this boutique yarn store in Bath, England stretch back to Carmen's time in Dublin, where her love of knitting was re-kindled during rainy autumn days.  When Carmen moved to the UK in 2013 she committed to sharing that love with the Bath community, and "A Yarn Story" was born.  The walls of this shop are covered with a lovingly curated selection of the very finest yarns, from Habu to Shibui and beyond.
Countess Ablaze is a hand-dyed yarn studio based in Manchester. You may have caught some of our giddy excitement over on Instagram, when we revealed this particular Woollinn vendor. As it turns out, this is a total (and possibly accidental) exclusive. 😉
Famed for their striking neons and with more OOAK names than you can shake a stick at, Countess Ablaze provides the colours to fuel your rebellion.
WalkCollection is an artisan yarn dyeing company from Aschaffenburg, Germany, with a particular love for relaxed comfort with a twist, both in terms of colours and yarn bases. In addition to their luxurious yarns they will also be showing handy project bags, manufactured at their studio.