We're back for another round of incredible Vendor Announcements! Next up we have …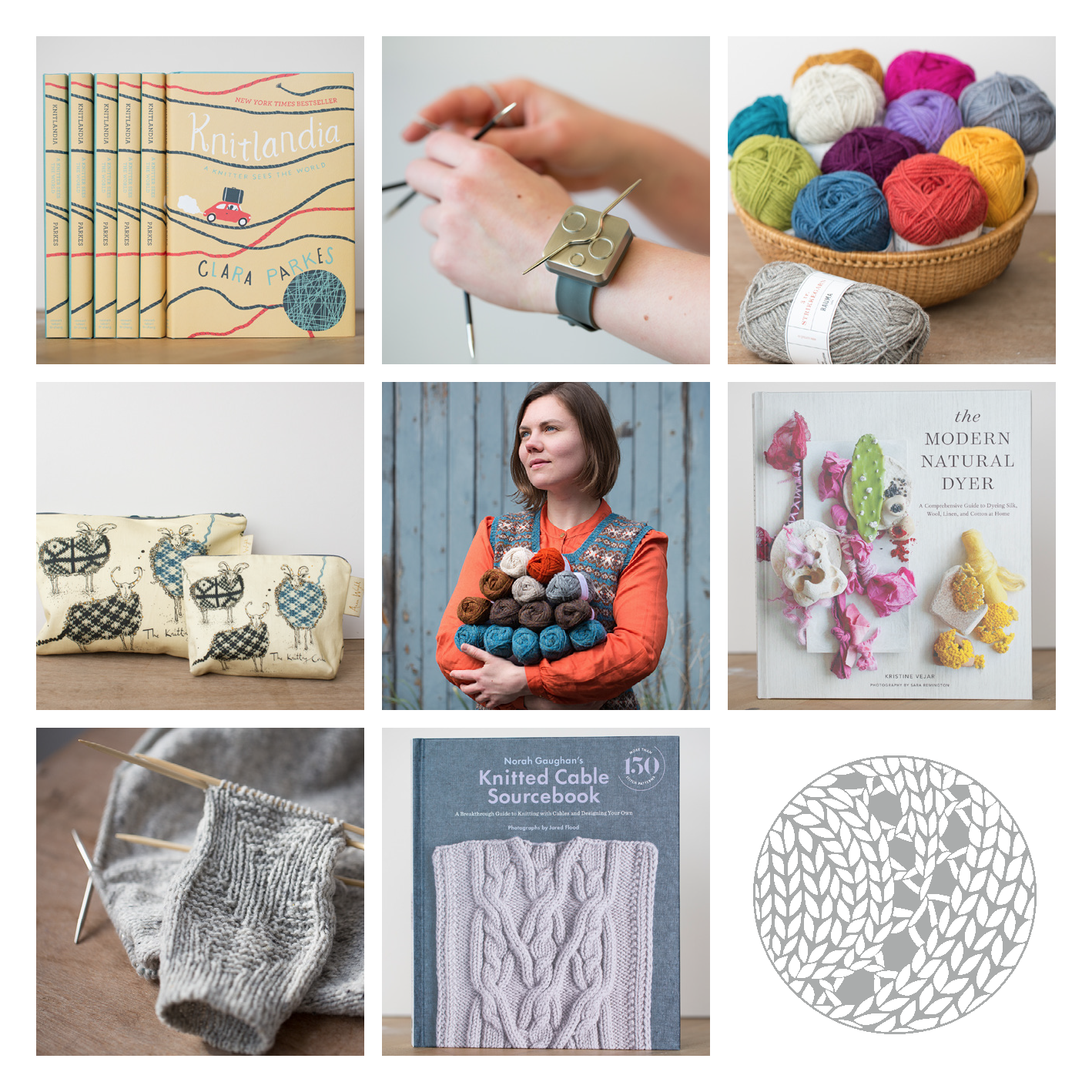 Ysolda and her fabulous team will be bringing their selection of unique and sought-after products to Woollinn! Their hand-picked range features rare-breed yarns, clever notions and must-have patterns books. Don't miss this chance to shop the Ysolda store!
GamerCrafting yarns are all about nerdy yarns for the geeky knitter or crocheter. Whatever you're into, they probably have some yarn dyed to match!
And how about some unique laser cut items for yarn based activities from stitch markers to yarn themed jewellery? Yarnistry was born when Emma was knitting socks, and muddled up her SSK and K2TOGs! So she decided to make herself some instructional stitch markers. Since then Yarnistry has grown to sell a wide variety of products, including leather bracelets and a special yarn bangle.
Debonnaire: Erica produces beautiful natural yarns hand dyed in South Oxfordshire. Her range includes hand dyed, embellished and straight silk yarns. She will also be stocking Addi Needles and Clover Accessories.
Stolen Stitches:  In addition to teaching at Woollinn, Cork-based designer Carol Feller will also have a marketplace stand full to the gills with her fabulous Nua yarn. Recently revealed as the most popular new yarn of 2017 over on Ravelry, it's one that's not to be missed this May!
Babbles Travelling Yarns is brought to you by Grace of the Babbles Travelling Yarns Podcast.  Each of her colourways is inspired by her travels across the globe and she works with ethically sourced, super snuggly bases that feel wonderful to knit, crochet, spin or weave.
And yet there's even more! Follow the links to learn all about…
Emily Foulds | Giddy Aunt Yarns | Unbelievawool | Watercolours and Lace
We'll back again next week with more vendor news…!