We know that you're dying to find out who'll be plying their wares at Woollinn this May. We won't keep you waiting with any fluffy introductions (get it?)…  Scroll on down to meet the first round of this year's vendors: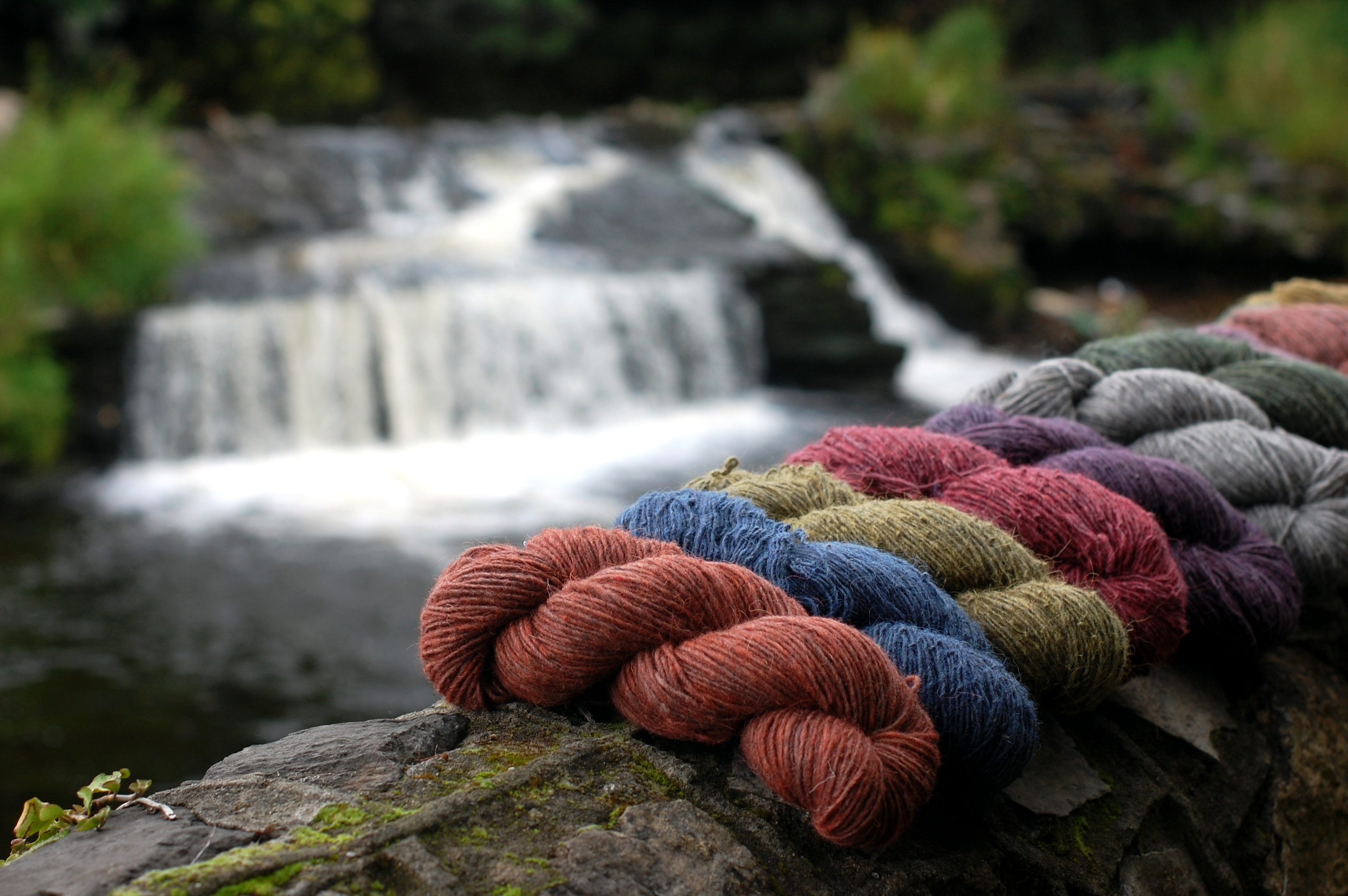 Spun using Irish fleece, S Twist Wool offers a range of natural yarns, kits and selected patterns. This range is produced exclusively from fleeces sourced in the Tipperary and Kilkenny regions by Diarmuid Commins, who makes every effort to keep the carbon footprint of his skeins as low as possible.
These yarns are a true reflection of the Irish countryside – rustic and charming, with plenty of character!
Diarmuid also intends to launch a new range of naturally dyed yarns at Woollinn this May. Be sure to check them out 🙂
Beautiful, natural and luxurious yarn, lovingly dyed by hand in the heart of Italy, inspired by nature and seasons and the beauty that surround us. It's not often that you get a chance to meet a hand-dyer from Italy so now is your chance and you can take it from us that Valentina's gradient sets are not to be missed!
Lustrous hand dyed yarns from Alice's family farm in Northumberland UK, including Yeavering Bell – a blend Mohair and Wensleydale from their Angora goats and Wensleydale sheep. Alice will be here in person and if it's not too busy you can chat to her about her family farm and just what it takes to look after her herd.
Handdyedberlin was founded in 2016 by Evelin Telge. With a deep love for design, material, structure and colour she started dyeing yarn with food color in her home kitchen. Today she runs a tiny but professional start-up in the heart of Berlin.
Hand-dyed in small batches in Walthamstow, East London.  The Travelknitter colourways are rich and saturated, and inspired by travels and adventures.  The yarns are all luxury bases, including blends of British Bluefaced Leicester, merino, silk, and baby camel.  Larissa will also be bringing their range of fabulous stitch marker tins for knitters who travel.
Ciara Carbery creates embroidered and printed project bags and pouches for knitters and crafters everywhere! She sources quality materials to produce sturdy and utilitarian, yet beautiful and unique, drawstring and zippered bags, notion pouches and needle cases.
We can't wait to see the range at Woollinn this May!
Stay tuned for more Vendor Announcements!
We'll be revealing our Marketplace line up in "batches" each week between now and the end of February (when General Admission tickets go on sale). So keep watching this space 🙂
If you follow us on Instagram then you might see the odd announcement snuck in to a "Live" video, just for fun! So, if you'd like to see us being giddy with excitement about the latest Woollinn news, pop on over there and say "hi"!
That's it for now but we will be back with more vendor announcements soon. Don't forget to sign up to our newsletter to be one of the first to hear all the latest Woolly updates from us.