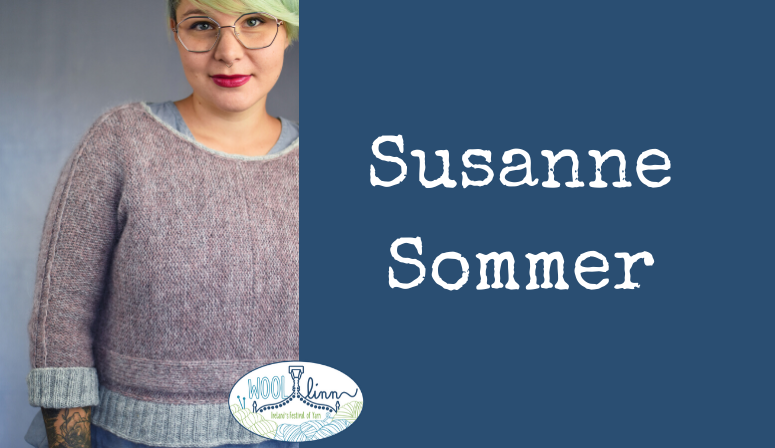 Susanne Sommer is a knitter & knitwear designer from Austria, with a love of all things colour, yarn, and texture. In her designs, she likes combining colours and textures with unusual construction methods to create colourful, practical, and fun knitwear. SoSu is back at Woollinn 2020 with 3 classes to spice up your knitting!
Read on to find out more: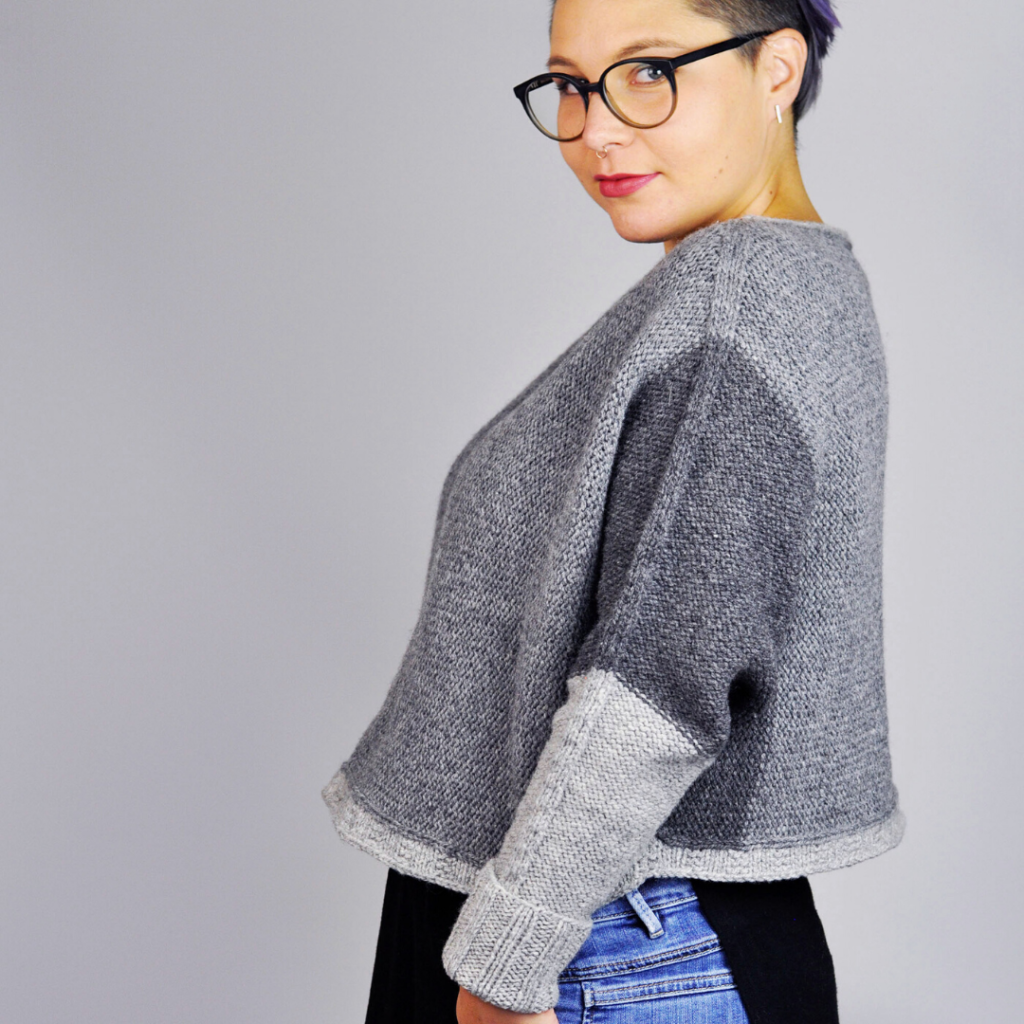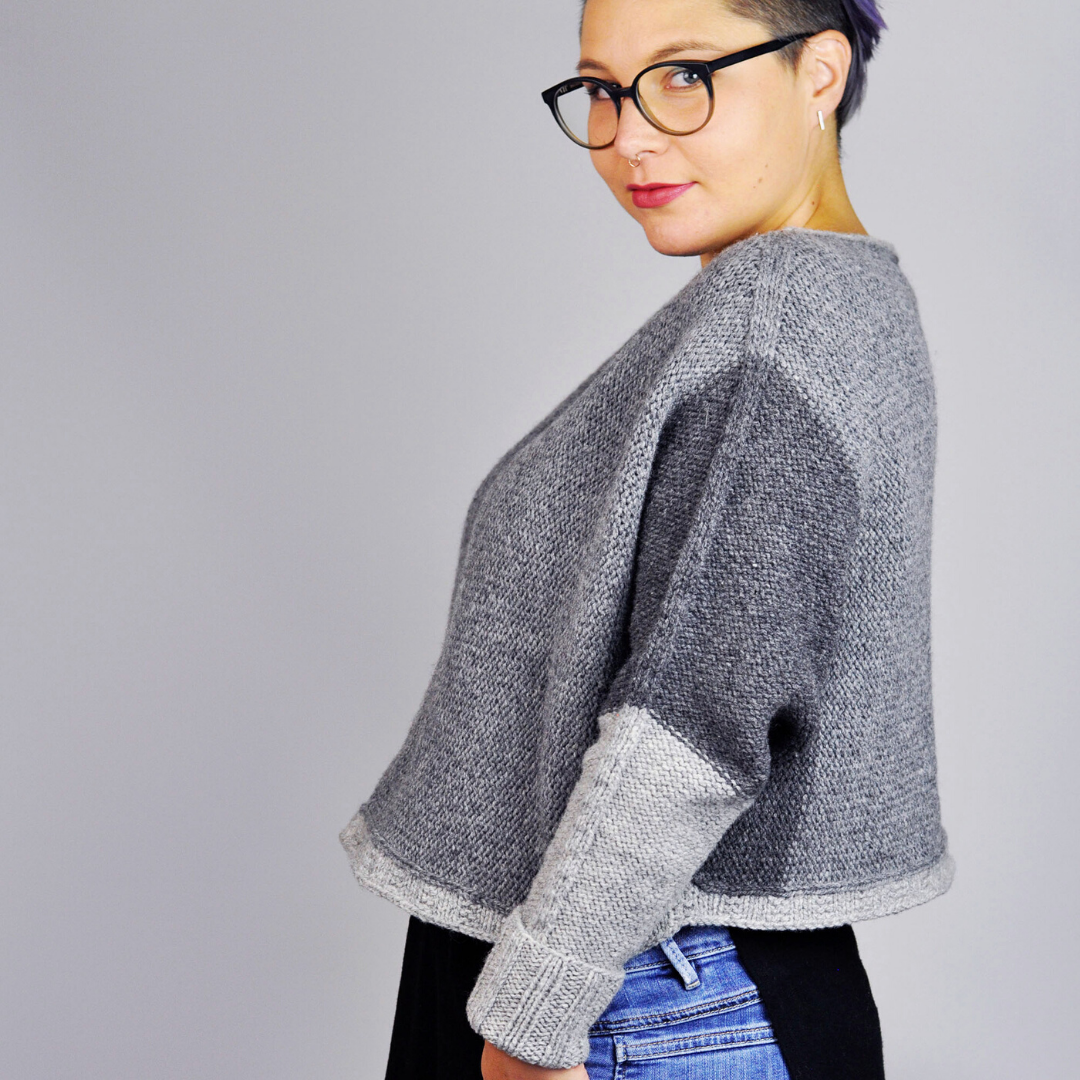 Susanne Sommer – Sideways Sweater Recipe
When: Friday AM | Event Type: Workshop, Knitting | Duration: 3 hours
Would you like to create your own custom sideways sweater? In this workshop, Susanne walks you through an easy and fun modular pattern recipe so that you can make your own custom knit.
Sketch your dream sweater and then use the recipe and your gauge swatch to create your personalized sideways sweater pattern.
The class also covers the theory of different sideways construction methods and design possibilities, before we use the recipe to knit a miniature sideways sweater.
This workshop requires knowledge of basic knitting skills (knit, purl, increase, decrease).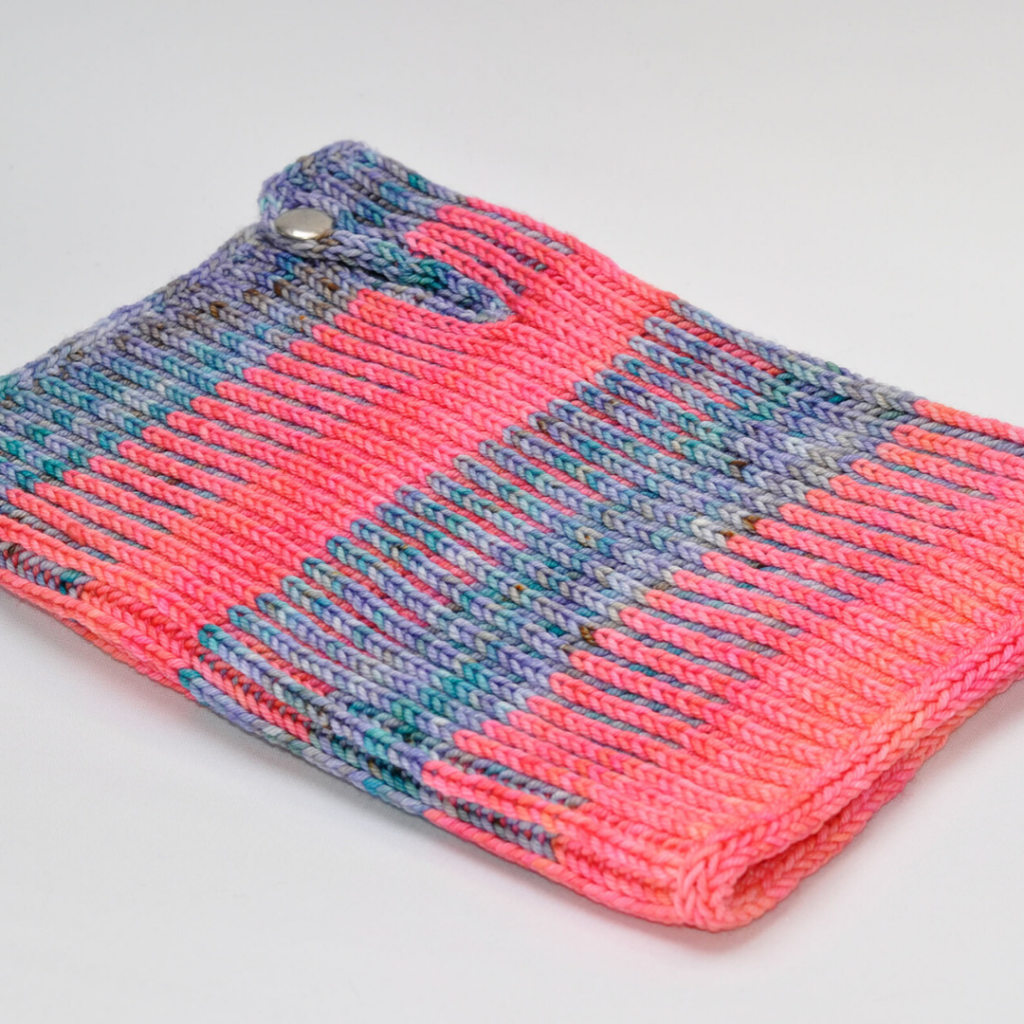 Susanne Sommer – Intro to Brioche Knitting
When: Saturday AM | Event Type: Workshop, Knitting | Duration: 3 hours
Get to know – and love – the uniquely soft brioche stitch! In this class for beginners you'll learn one- and two-colour brioche in- the-round and knit flat, how to cast on and bind off, change colours when knitting in the round, read the abbreviations and chart symbols used in patterns, as well as counting, measuring, and blocking brioche.
After this class you'll be ready to cast on the squishy brioche cowl pattern you'll find in your handout.
This class is open to all! New knitter or knitter with no prior brioche experience – why not tackle a new technique this June?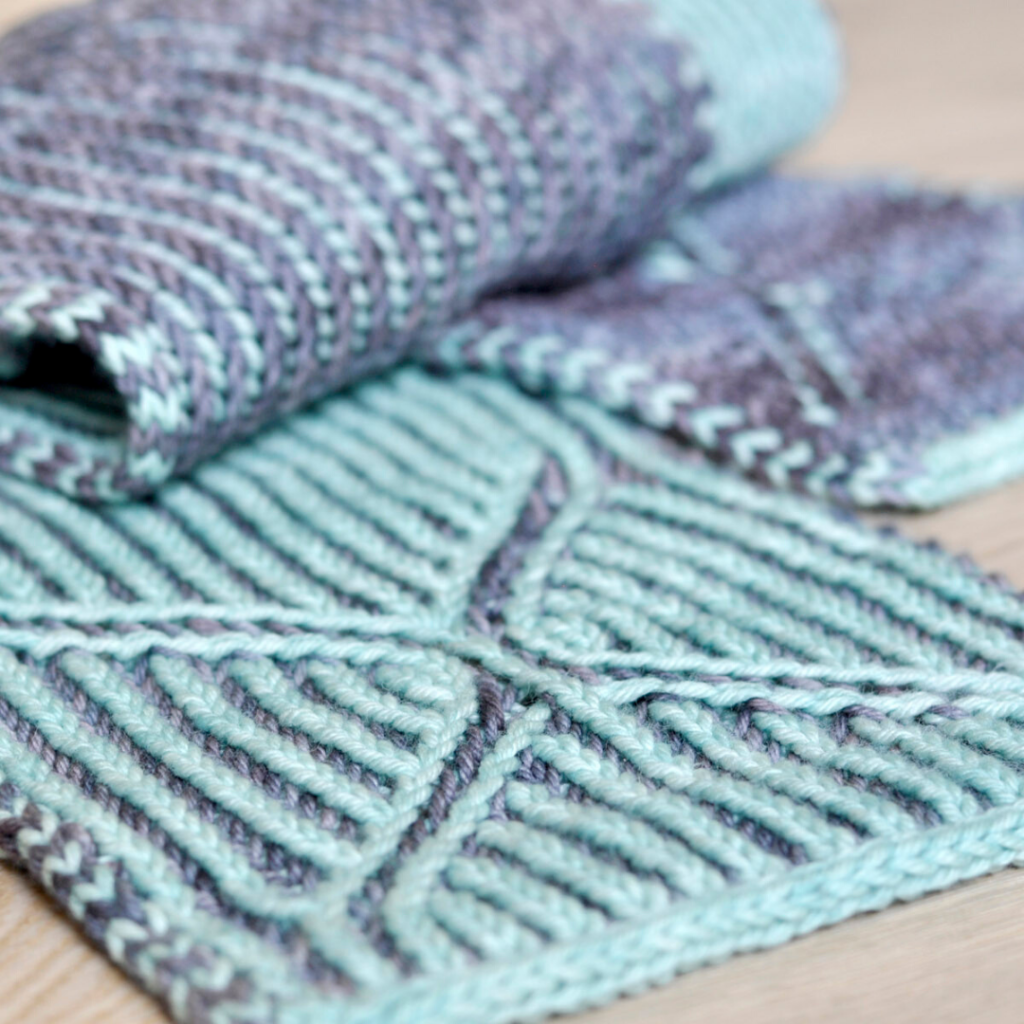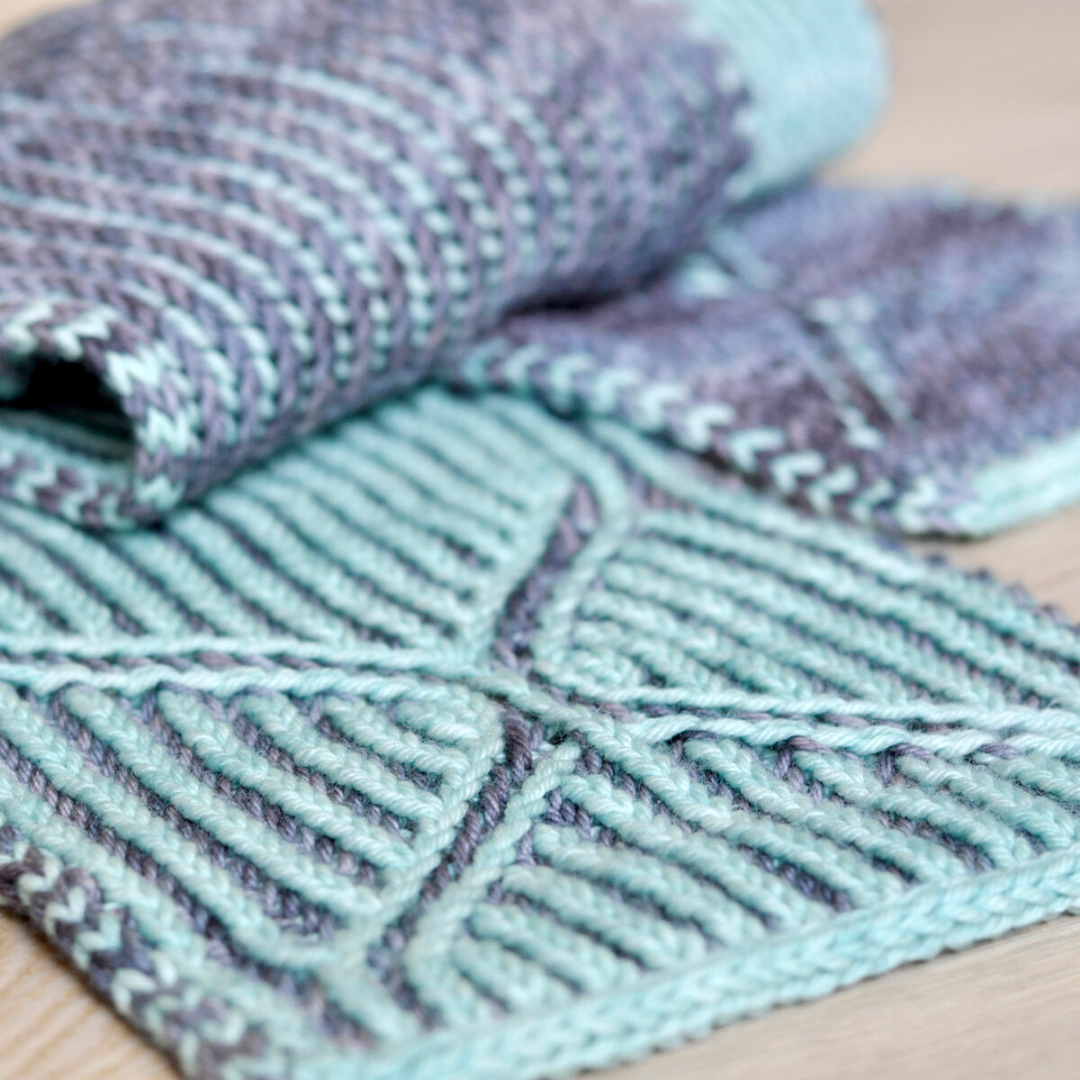 Susanne Sommer – Brioche Masterclass
When: Saturday PM | Event Type: Workshop, Knitting | Duration: 3 hours
This class will take you from beginner to expert brioche knitter. You will not only fall in love with the uniquely soft and versatile brioche stitch, but also learn everything you need to master this technique so you can get started on all the brioche patterns you've been admiring.
The class covers both one- and two-colour brioche as well as increases and decreases. We'll also get to know the abbreviations and chart symbols used in patterns, learn how to count, measure, and block brioche. Through knitting a swatch you will get hands-on experience and find out how increases and decreases can be used not only to shape the fabric, but also to create graphic patterns.
This workshop is for those adventurous knitters with little or no brioche experience or knitters with basic brioche comfort interested in increases and decreases.