We know some of you are travelling a long way to come and join us in 2019. So we thought we could share some wonderful places to visit if you happen to have some free time on your hands during your trip. If you're interested in taking in some heritage sites, enjoying our scenic coastlines or sampling some local food during your time here, then this post from Nadia of the Cottage Notebook is for you. Nadia spent a lot of time this summer exploring our local area and historical attractions and put some ideas together for you. If your trip is a quick note then you should also check out this wonderful piece by Pól Ó Conghaile on independent.ie, which highlights just how much can be squeezed in to a 24 hour visit!
Boyne Valley
Woollinn is very lucky to be situated so close to the Boyne Valley which contains some of the most beautiful heritage attractions in Ireland including Newgrange, Knowth, Dowth, Slane Abbey & Castle, Hill of Tara and Duleek Abbey, to name just a few. It is also the site of the Battle of the Boyne and we can definitely recommend a trip to the Battle of the Boyne visitor centre, house and gardens. In fact, there are a whole host of heritage sites within an easy 1-hour drive – your biggest problem may be choosing which to spend the most time at.
One of the best ways of taking in all of the sites quite quickly is to take the Boyne Valley Drive by car. Don't worry: most sites are also fully accessible by public transport, but be sure to check timetables in advance as services do slow down on Sundays. If you are following the map then I do recommend a stop in Trim on the way home to take in the castle (which is where the movie "Braveheart" was filmed). You can then fill up on some freshly baked cakes and tea at the adjacent Trim Castle Hotel.   If you would like further information on the Boyne Valley and the its historical attractions then you can check out discoverboynevalley.ie – which also has information on guided tours, opening times, accessibility and places to eat in the area.
Carlingford Coastal Drive
If you are the adventurous sort, and would like to take in some hill walking or water sports, or if the idea of visiting a beautiful harbour village with a historic centre and stunning scenery appeals to you – then a visit to Carlingford is a must.  Located in Co. Louth, Carlingford is part of the Cooley Peninsula and is divided along a northwesterly/southeasterly border with Northern Ireland. Here you will find breathtaking views of Carlingford Lough and King John's Castle. If you are travelling with little ones there is also a rather magical Leprechaun Cavern too.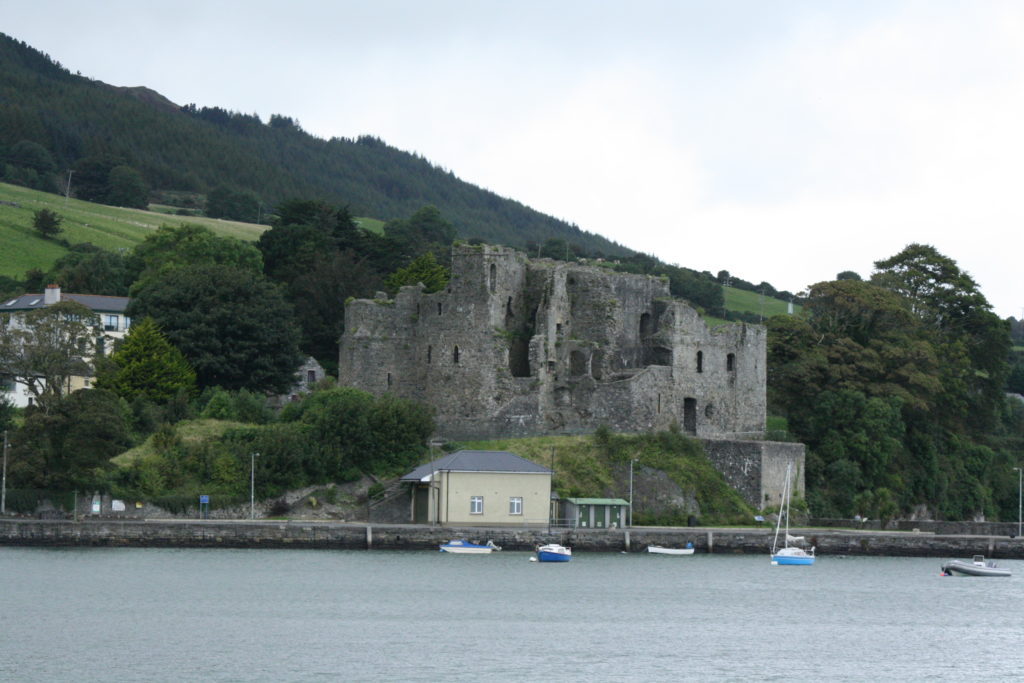 Carlingford is known for its fantastic food and, of course, it's world-famous Oyster Festival. The taster menu from Ghan House is particularly wonderful for a special night out but Carlingford has a lot to offer, from tantalising fresh seafood to local Italian cuisine, and you can even order a spot of Afternoon Tea in the hotel too. I won't lie: this quaint Irish Village holds a special place in my heart.
Coastlines
If there is one thing that you will see quite a lot from me on the blog it is posts from our Irish coastlines. So if you happen to have a morning free then a 10-minute drive from City North Hotel will bring you to the coastal villages of Laytown, Bettystown and Mornington. This beach is the longest sand race course in the world and is known for its wide open beach and tucked away golf course amid it's dunes. It also has some great local cafés (Relish and BT Bistro to name two) which are perfect for having a coffee and watching the waves roll in. This route is also serviced via the Matthews bus which stops in City North Hotel.
I hope this has given you some inspiration for planning your Woollinn trip. We'll be back soon with a post on Dublin City Centre attractions and, for those of you planning a longer visit, we'll have a post on our recommended places to visit around Ireland as a whole too.
Nadia