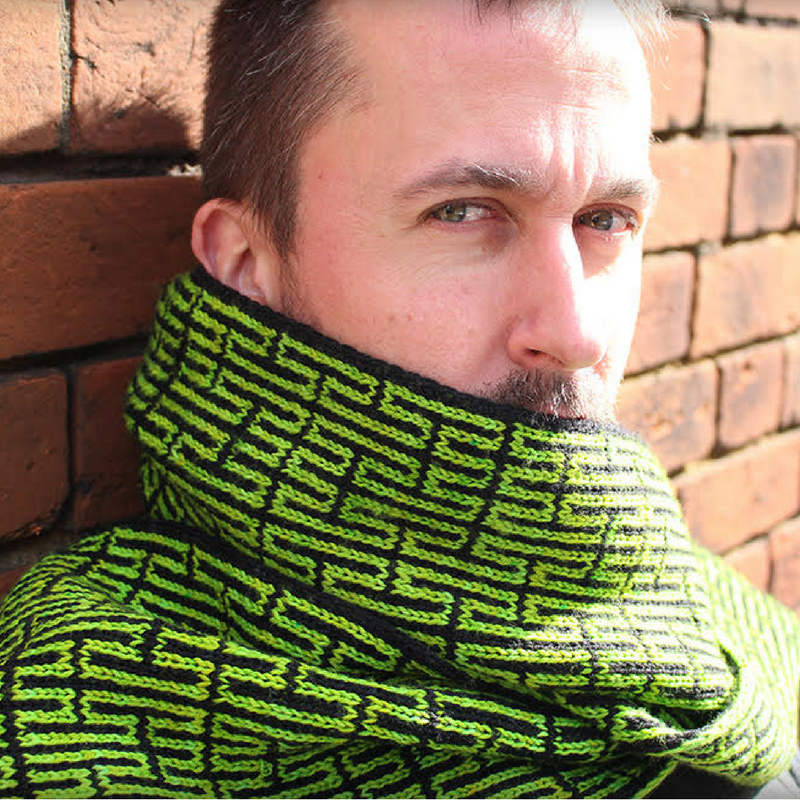 Nathan Taylor, aka the Sockmatician, will be bringing his popular classes on Double Knitting to Woollinn.
Nathan has spent the past few years travelling around the world teaching at Knitting Festivals and Retreats. He's on a one-man mission to bring the wonders of Double Knitting to the masses! We're looking forward to witnessing his boundless enthusiasm for the method and to seeing our fellow knitters discover what he describes as "this addictive and beautiful technique".
Nathan regularly blogs, vlogs, tweets and shares live video on Instagram. Catch up with all his news on the Sockmatician website.