Mieka John is a knitwear designer whose passion beyond fiber is connecting with people and helping them on their path of creativity and growth. Originally from NYC, she now lives in beautiful Amsterdam spending her days uncovering her creativity and biking to the next appointment with a basket full of WIPs. Mikea is joining us for 3 fun workshops this June so read on to find out more!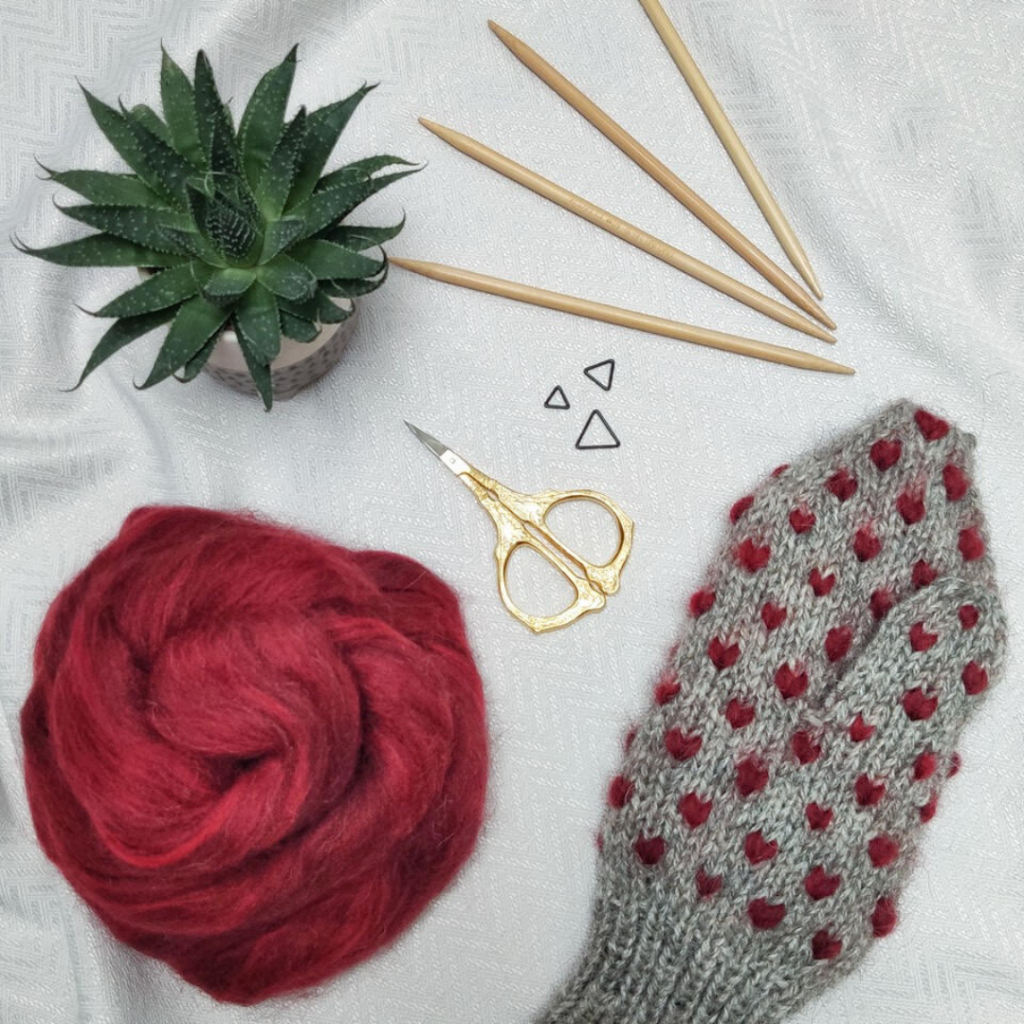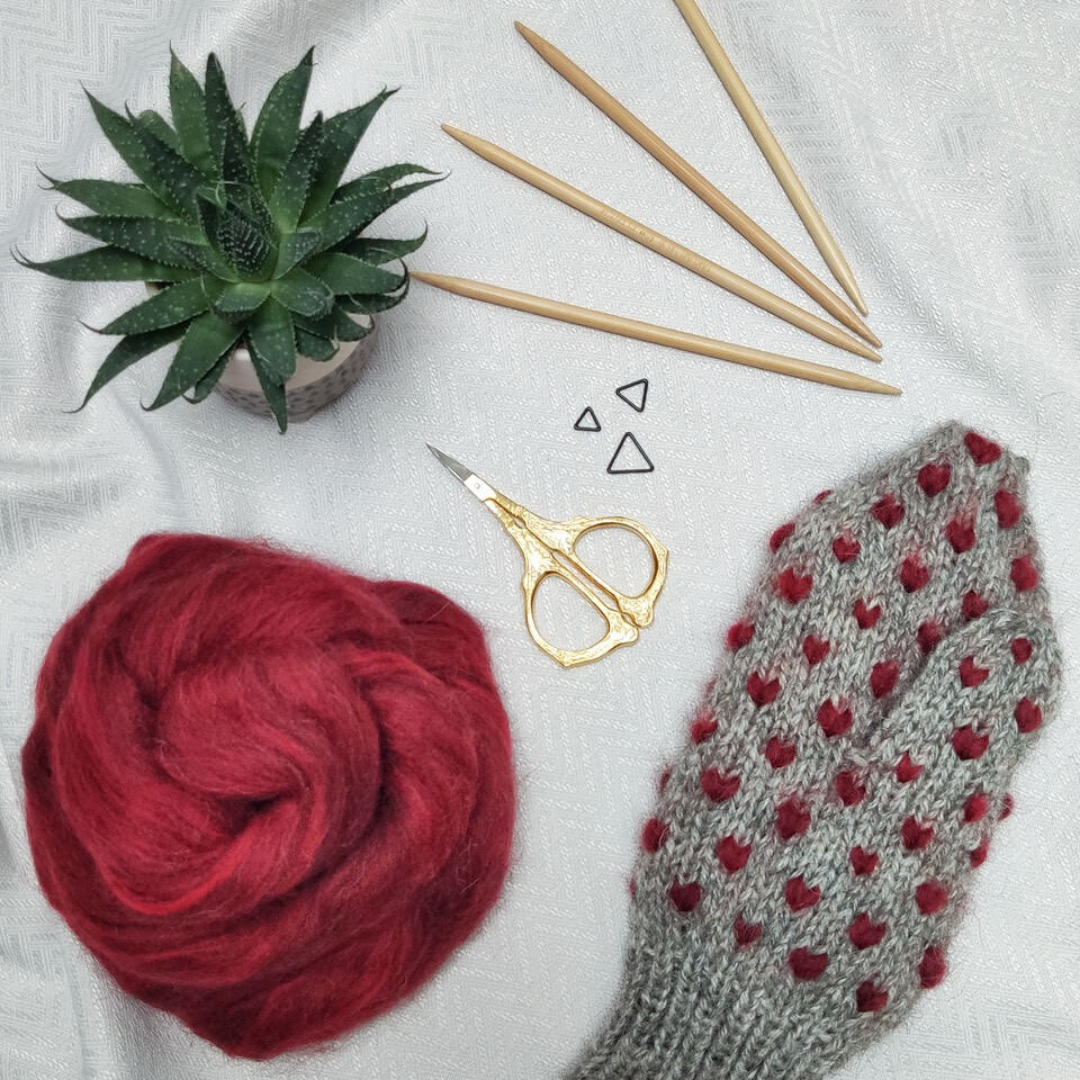 When: Friday AM | Event Type: Workshop, Knitting | Duration: 3 hours
Those cold winters call for more than just any kind of mittens. Thrumming is a technique that incorporates pieces of fibre/roving into your knitting creating a soft, insulating layer between you and that winter chill. These cozy mittens will keep your hands nice and toasty until you can make it to your next cup of tea or hot chocolate.
In this workshop, you'll learn a bit about fibre, some history, and then get your hands on some yarn and roving to try it out yourself!  You'll get to choose from a variety of colours of fibre to add a splash of colour to your winter wardrobe. Some speedy knitters might even have a full mitten by the end of the class but all students will go home with a new skill under their belt and their new favourite winter mittens on their needles.
This workshop is aimed at the advanced beginner so why not take a dive into Thrumming this June!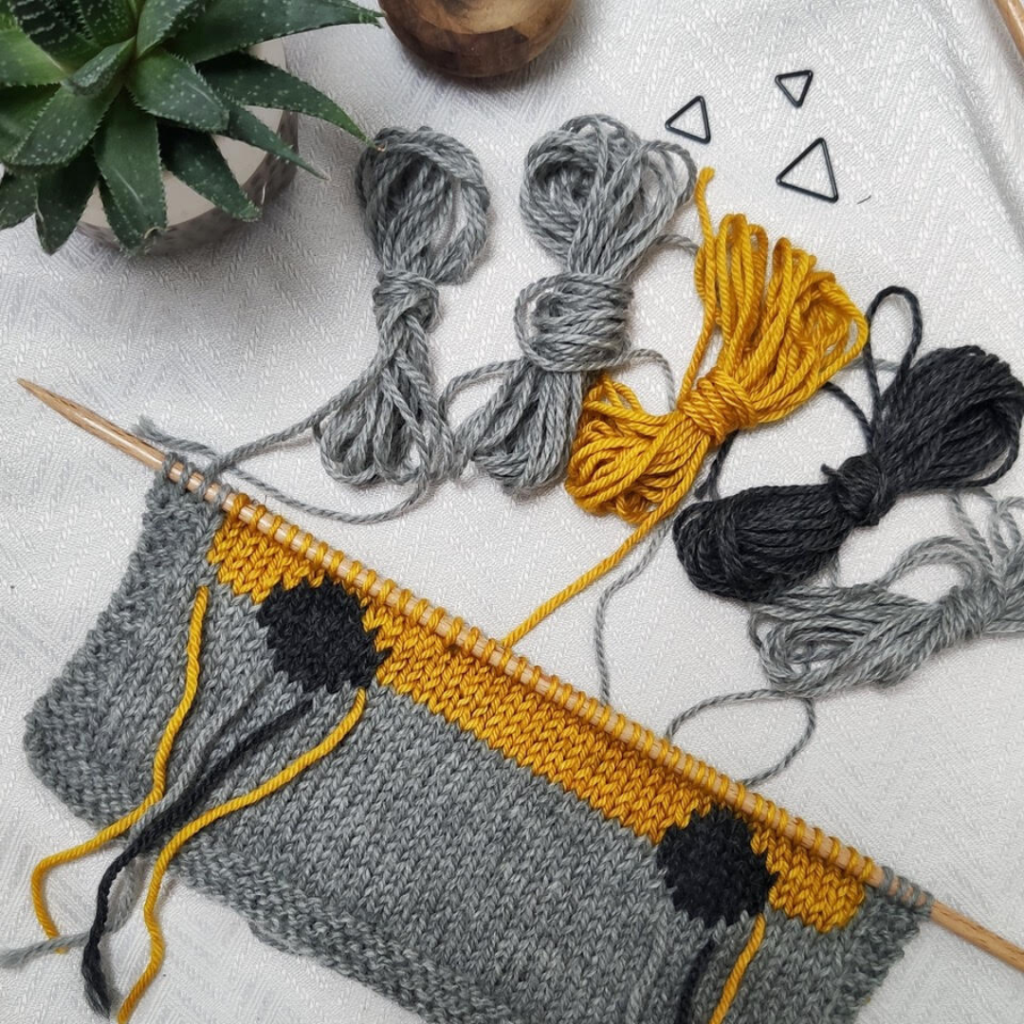 Mieka John – Intro to Intarsia
When: Friday PM | Event Type: Workshop, Knitting | Duration: 3 hours
If you've been longing to add a splash of colour to your projects with intarsia but haven't taken the plunge yet, skip all the YouTube videos and join in with a group of adventurous knitters learning together!
We'll dive into how intarsia works, tips and tricks, and cast on a little Woollinn souvenir project in class! This project walks you through intarsia, duplicate stitch, and a wee bit of stranded knitting to really show how these methods of adding colour to your projects work together!
This workshop is aimed at the advanced beginner.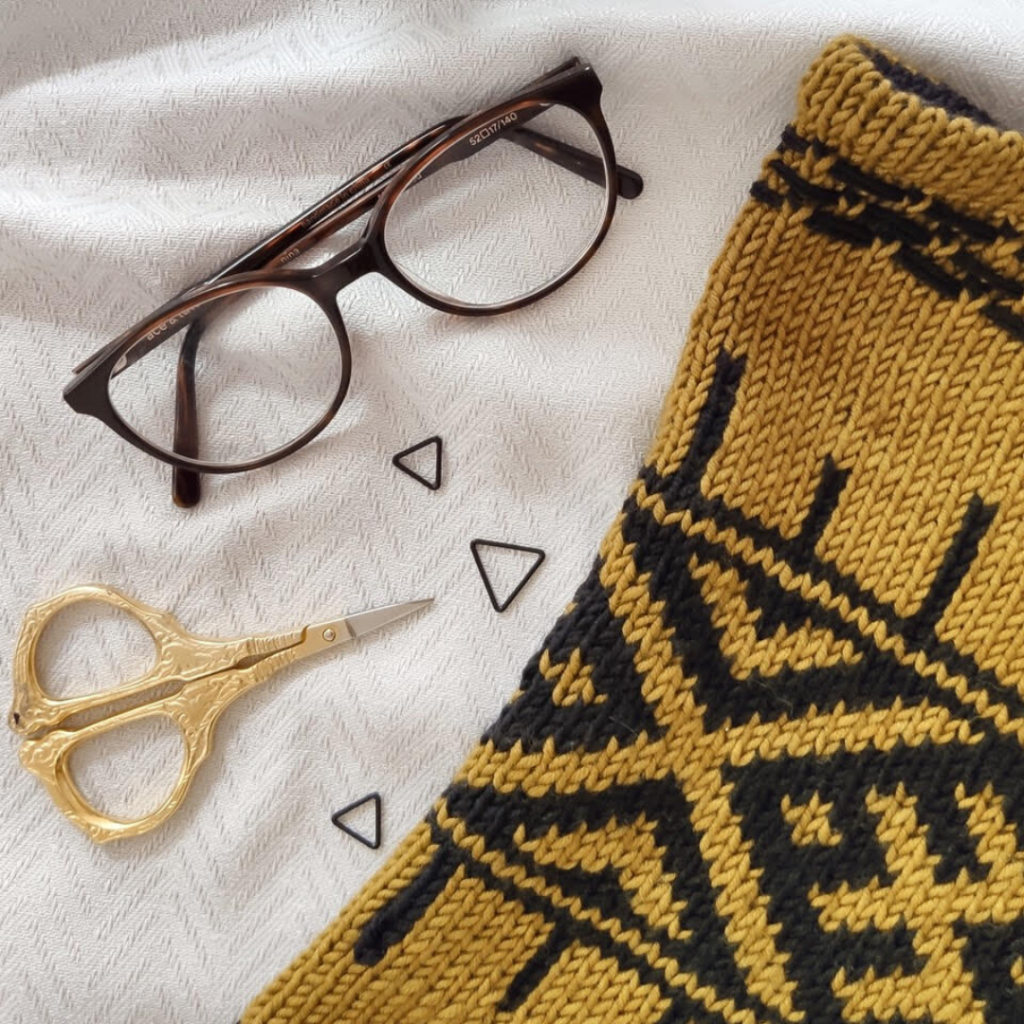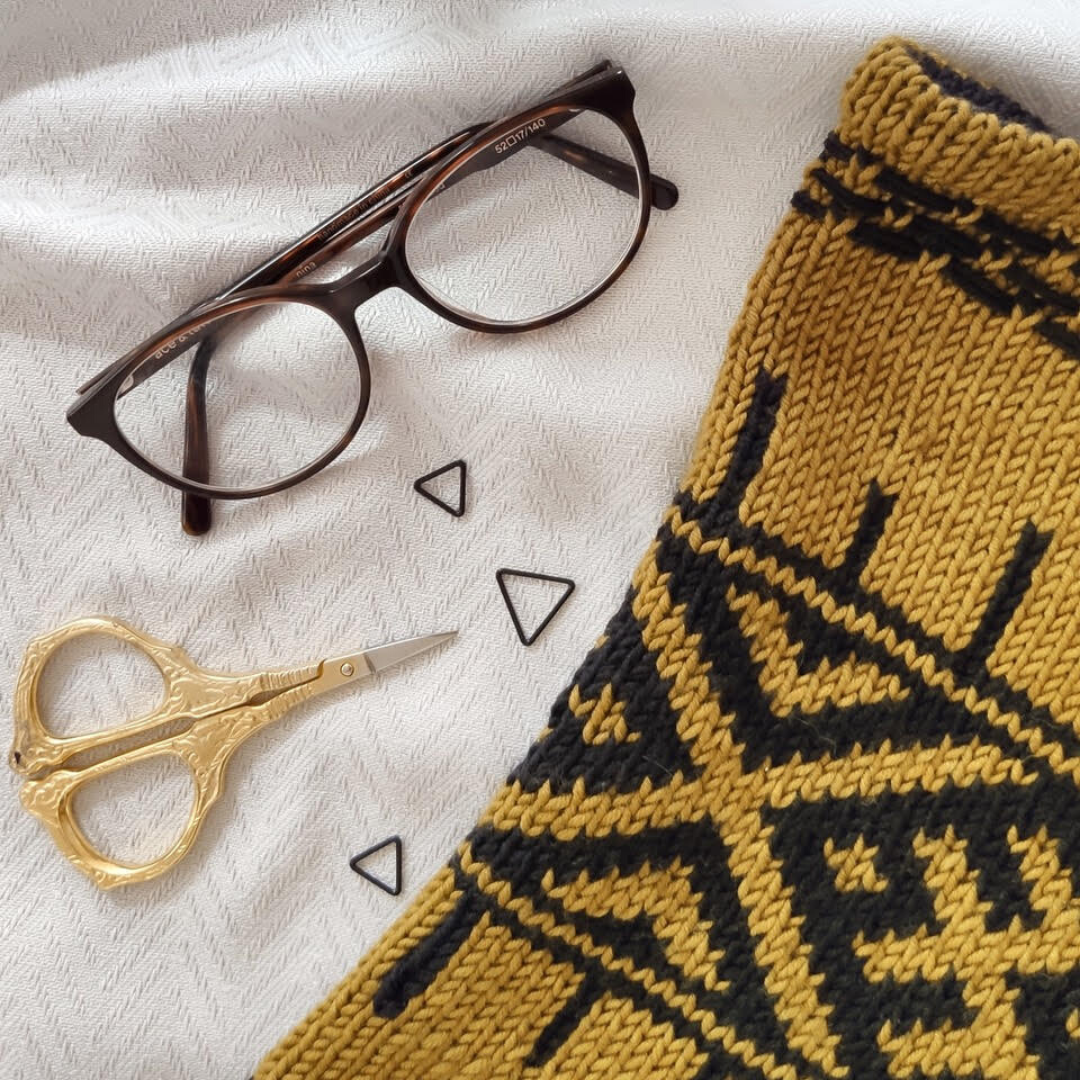 When: Saturday PM | Event Type: Workshop, Knitting | Duration: 3 hours
If you want to get your feet wet with your first colourwork project, this quick knit cowl class is for you! Learn how to do a crochet provisional cast on, folded hem, and a cool colourwork effect created with your floats. You'll leave this class with a beautiful swatch packed with new techniques, a copy of the Mokum cowl pattern and the confidence to take on any colourwork project!
Named after the city's nickname, "Mokum", a yiddish word that means "safe haven", this cowl is inspired by everyday life in Amsterdam. The rhythmic geometric motifs are pulled from patterns found around the city from the canals to the lively walls of Amsterdam Centraal. The Mokum Cowl sits cosily next to your face and is designed with stranded colourwork to block out the unforgiving wind on that chilly bike ride home.
This is an intermediate level workshop.