Tickets to Stephen West's and Bristol Ivy's Lectures go on sale at 4pm GMT on Weds 10th April!
We expect tickets to sell very quickly for these events, so be sure to bookmark the links provided below!
WestKnits BestKnits
Join knitting designer Stephen West for an explosion of colour at 9am on Saturday 15th June as he shares all of his latest and greatest Westknits designs.
Stephen has revolutionized the knitting world throughout the last 10 years with his inventive shawl shapes and daring use of colour. Come and be inspired by the artistic world of Westknits! Attendees can get up close and personal with original samples modelled on the Woollinn runway and can meet Stephen at his shop's booth, Stephen & Penelope, after the lecture for a book signing and meet and greet.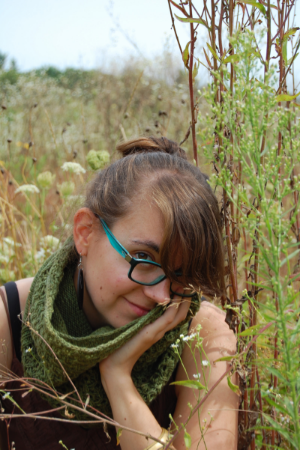 "Schrodinger's Knitting: Taking Your Knitting Outside the Box and Bringing It to Life."
Join Bristol Ivy on Saturday 15th June at 11am, and open your mind to the wide world of creative possibilities in fibre crafts.
Often in knitting, there are many opinions on what is the right way or the wrong way to do something, what is easy, what is hard, and what shouldn't even be thought of attempting without a stiff drink (looking at you, steeking). But when we start to look at the logic of these statements, they unravel.

A lot of what we know about knitting is based on tradition, and that tradition says that we knit something a certain way because that's how it's always been done. But just because something has been done that way doesn't mean it *has* to be done that way. Knitting has *traditions*, but that doesn't mean knitting has *rules*. In this talk, we'll discuss various ways to take your knitting outside the box, make it unruly, and make it do exactly what you want it to.
If you happen to miss out on your favourite workshop or lecture you can add your name to the email list below and you will be notified of any cancellations or places that become available.