Julie Dubreux is a French knitwear designer and knitting instructor. Her enthusiastic love for the knitting community translates into colourful collaborations with indie dyers from all around the world. Her designs have been published in Pom Pom Quarterly, Knit Now UK, and Laine Magazine. She is back with three workshops that will increase your confidence as you take your knitting to the next level or design that sweater you have always dreamed of!
Keep reading to find out more.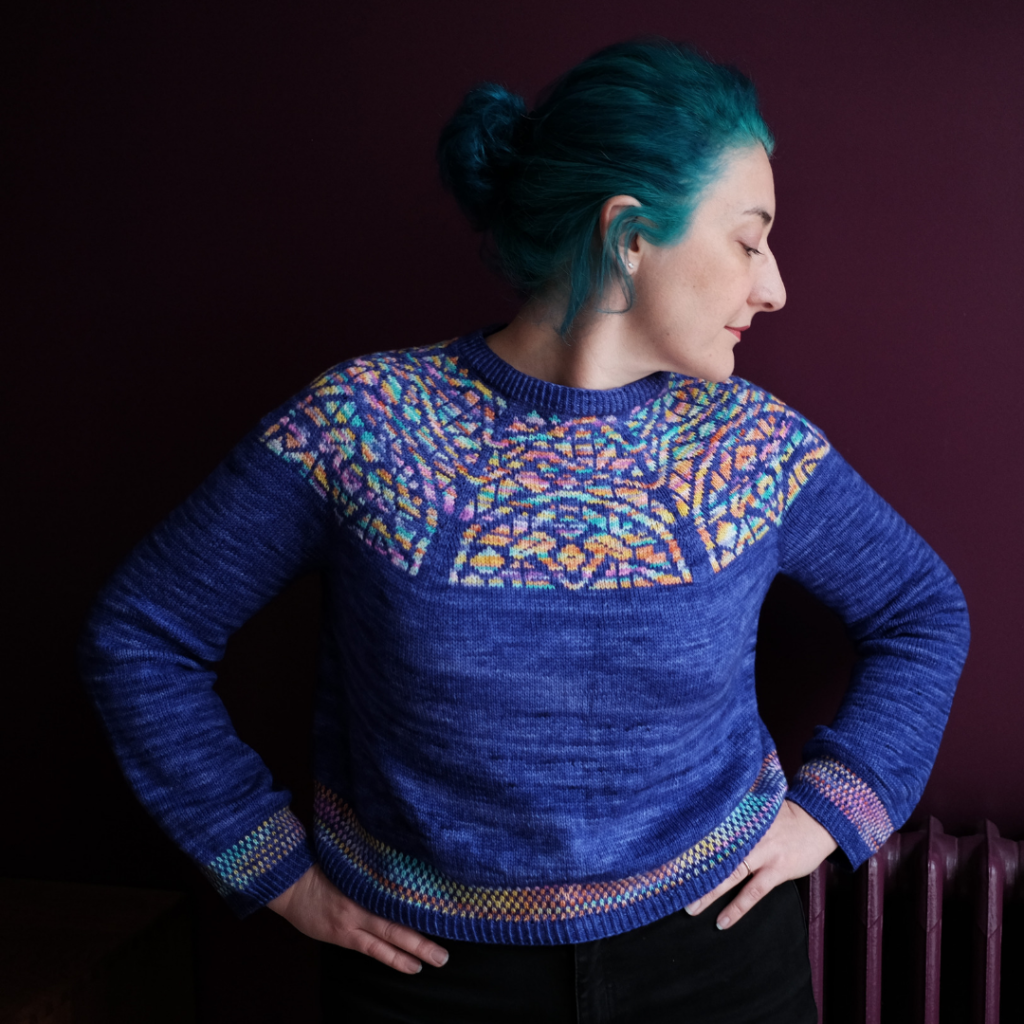 Julie Dubreux – My Dream Sweater
When: Friday AM | Event Type: Workshop, Knitting | Duration: 3 hours
&
When: Saturday AM | Event Type: Workshop, Knitting | Duration: 3 hours
A workshop so popular we had to have it twice!
Join Julie and learn to create your own sweater that fits your body shape and suits your fashion sense.
Learn about top-down raglan sweater construction and proportions, and how to shape a sweater that is just right to make you feel good!
This is an intermediate level class!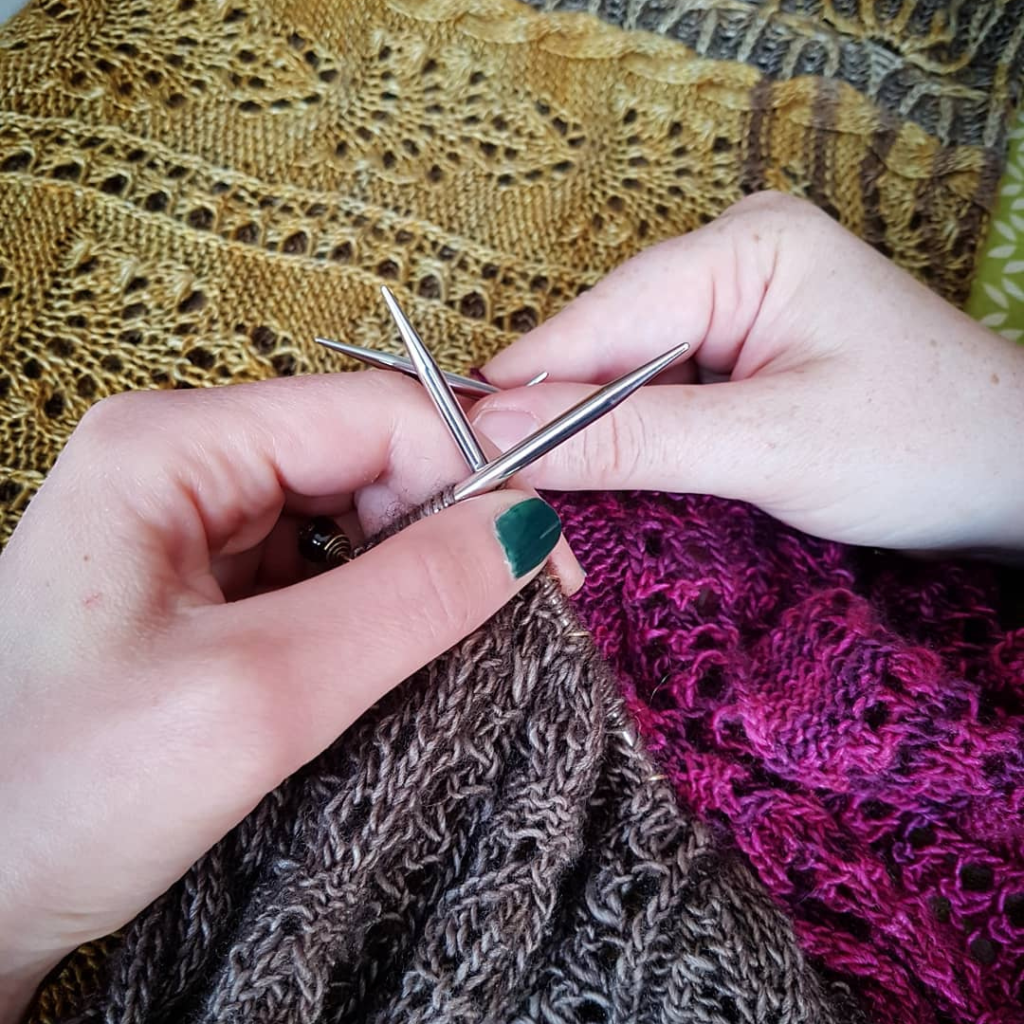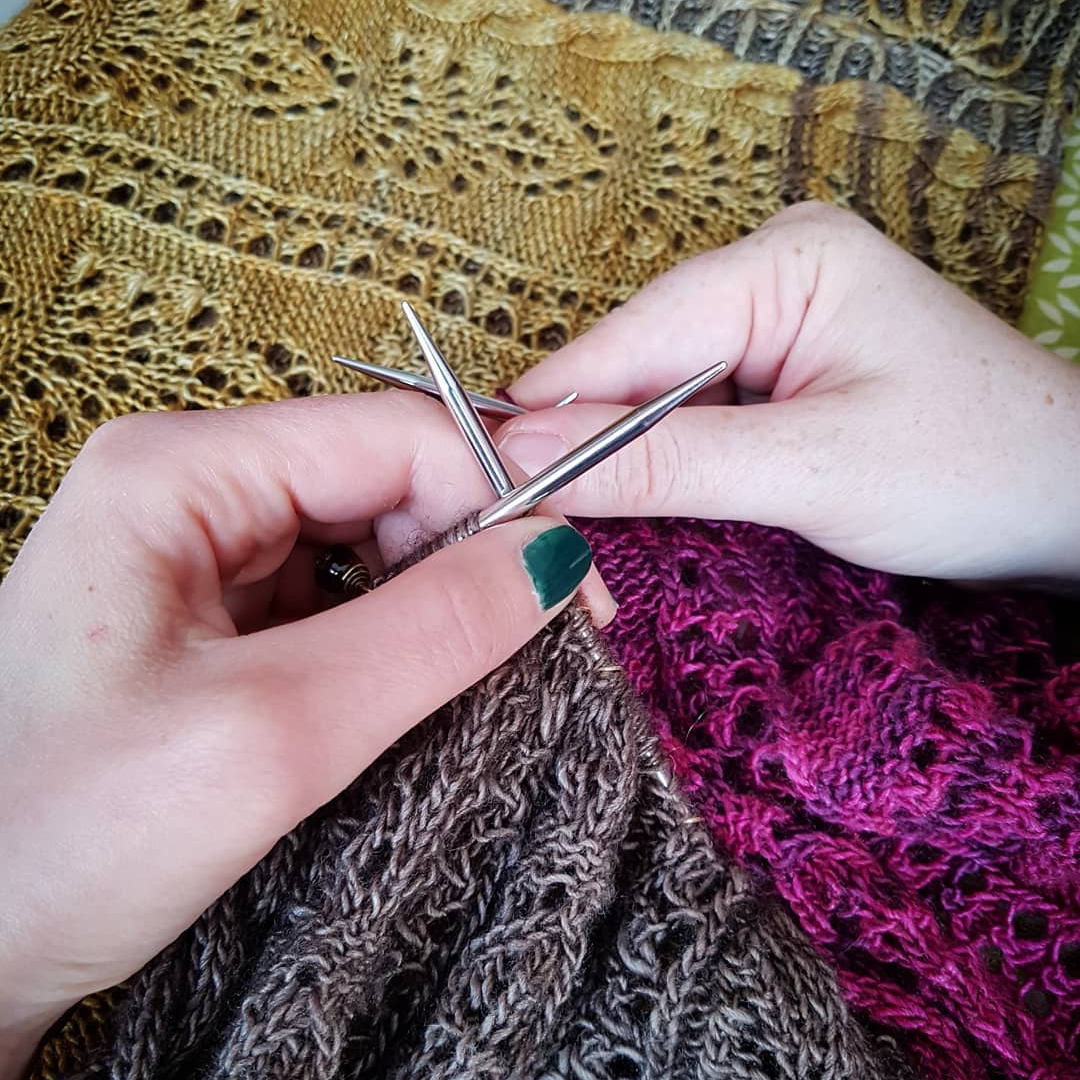 Julie Dubreux – Just Dare
When: Friday PM | Event Type: Workshop, Knitting | Duration: 3 hours
Need a confidence boost to take your knitting to the next level?
Scared of messing up?
Not sure whether what you've just done is a harmless misstep or a damaging mistake? Come learn what matters and what doesn't, so you can fix what needs fixing and let go of the rest! Learn how to be read instructions actively to visualize what you are doing and where you are going, so you no longer have to be a slave to the pattern.
Tempted by a new technique but not sure you can handle it?
Time for demystification!
Doubting your colour sense?
Come get tips about hues, values and colour combination so you can choose your project colours for your knitwear to mirror your own unique self!
This workshop is ready for those adventurous beginners or intermediate knitters.