So, you are attending a yarn festival, possibly even your first one, and you want to know how to prepare so you can enjoy it to the fullest?
In this article, we'll share some top tips from the Woollinn team to help you organise and strategise your attack plan for Woollinn or any yarn festival you are heading to. If this is your first time attending a yarn festival, take notes! And if you are a seasoned yarn festival attendee, let us know in the comments if you have a top tip of your own to share. So for everything from what to wear to a yarn festival to how to shop at a yarn festival, we are here with your trusty guide to kick-start your Woollinn planning!
Research

Yarn festivals are fantastic because they bring together vendors from near and far that you may not be able to get to normally, maybe they are new to you, or maybe you prefer to see and experience yarn in person before you make a purchase decision.
Sometimes you just want to play around with colour palettes for that next striped shawl or sweater in your Ravelry queue! And it is always fun to talk to other knitters and crocheters and ask for their opinion on what might work for your next project.
With that in mind, it is a great idea to research which vendors will be at the festival and what products they will be exhibiting that you are interested in. I have been known to make a list of the ones I definitely do not want to miss. I have even gone as far as printing out the marketplace map and highlighting all the vendors I want to see (which inevitably is all of them!).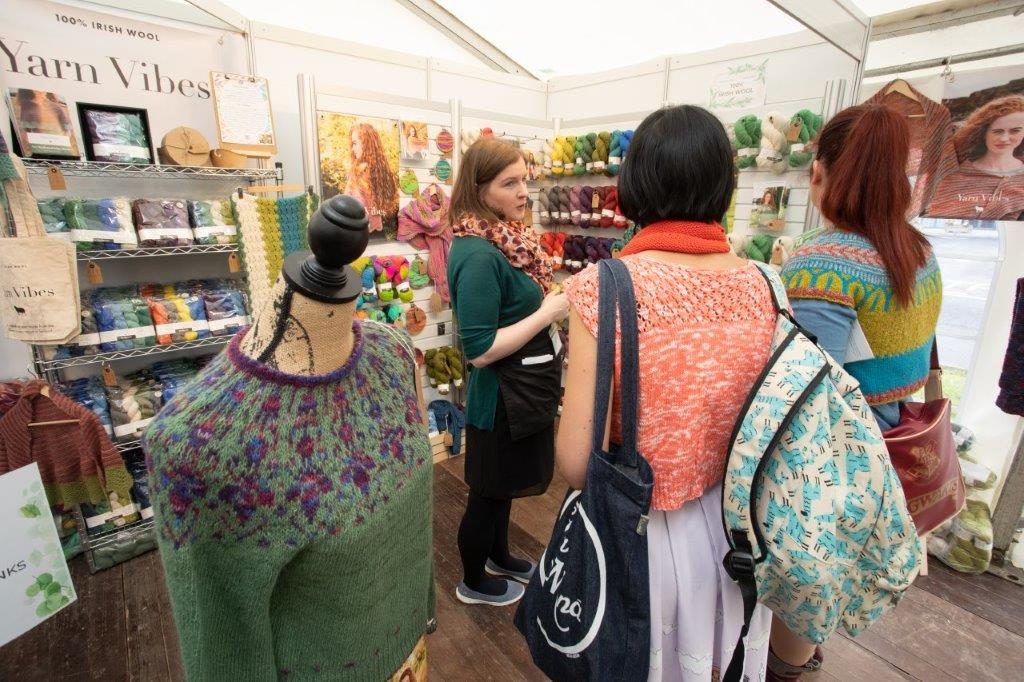 Ravelry

Hand-in-hand with research, it's a good idea to assess what patterns you have coming up in your Ravelry queue or library and what yarn you are looking for when you are planning your next project.
There is no worse feeling than going to a yarn festival, seeing the endless possibilities with all the yarn in front of you, and not knowing what you want to get! Decisions, decisions!
Sure, we all make those impulse purchases where we just have to have that gorgeous, oh-so-soft skein of yarn, but then when we get home after the yarn festival has wrapped up, assess the *ahem* damage and then kick ourselves for missing out on that other yarn we spied in that one booth but didn't know what we would use it for but it would have been just perfect for the colourwork hat we have in our Ravelry queue.
Don't put yourself through that misery. Proper project planning is essential to avoid FOMO (fear of missing out!).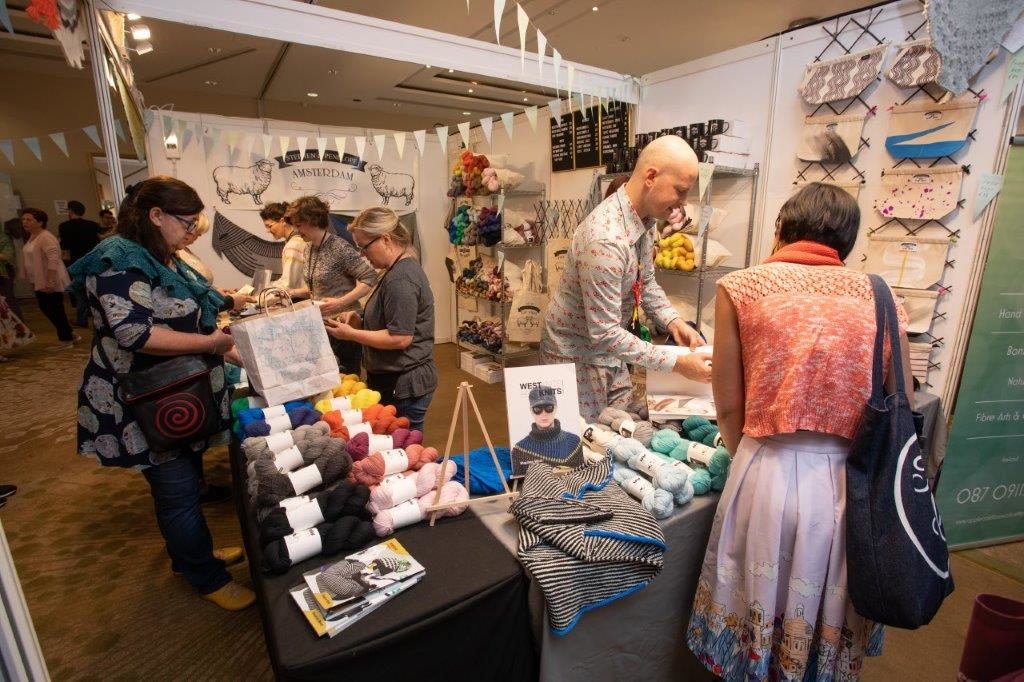 Clothing

Wondering what to wear to a yarn festival? We don't blame you, it's a tough decision.
Obviously, you should wear your hand knits! All the cool kids are doing it. You worked hard on your projects and you deserve to show them off to everyone. You never know if you will run into another festival attendee who is wearing the same project or, if you're really lucky, bump into the actual designer or the dyer of the yarn you used! How cool would that be? Be sure to get a photo to show off on your Instagram, or if you are feeling particularly bold, on your holiday cards. 😉
Yarn festivals can get quite warm with everyone browsing the vendor booths, so if you are showing off your favourite sweater make sure to pack something to change into. Ask me how I know…
On a more practical note, I highly recommend wearing comfortable shoes. Yarn festivals involve a bit of walking and waiting in line to purchase your goodies. There is no sense in being uncomfortable.
Yarn festival pro-tip: Scope out all the seating available at the venue. Not just for prime knitting seats, but for a nice place to rest between shopping bursts where you can relax your feet and admire your purchases.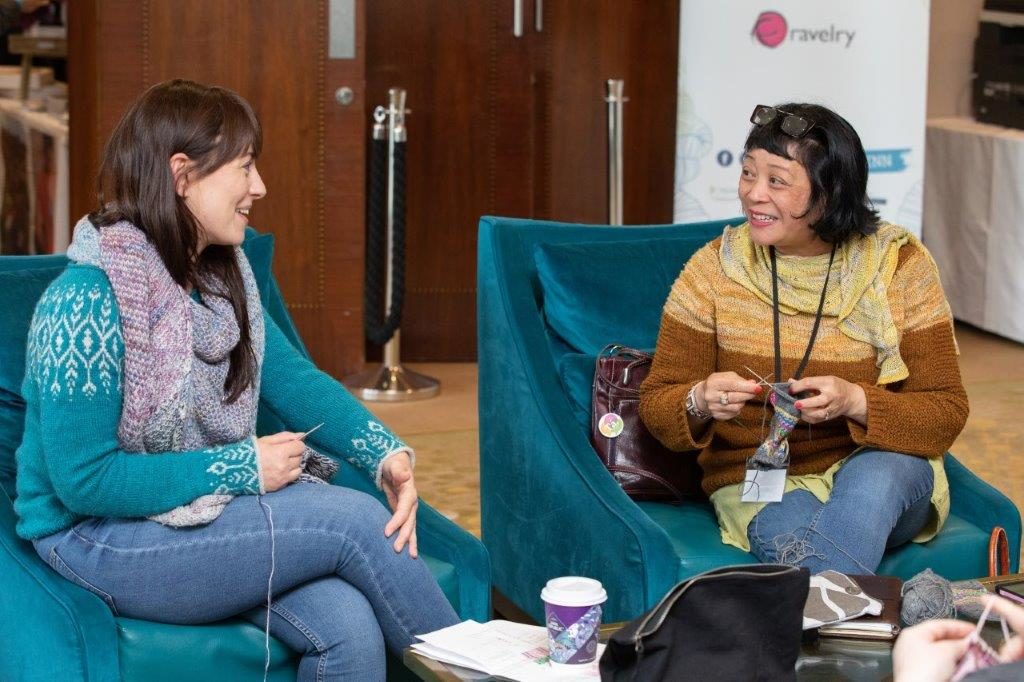 Budgeting

When it comes to planning your budget for shopping at a yarn festival, research is key as mentioned above. When you know what projects you are planning to make, you have a relatively good idea of how much you will need to budget. Yarn festivals have so much to offer every attendee, no matter what you are looking for. I like to always plan for a little extra, just in case something unexpected catches my eye!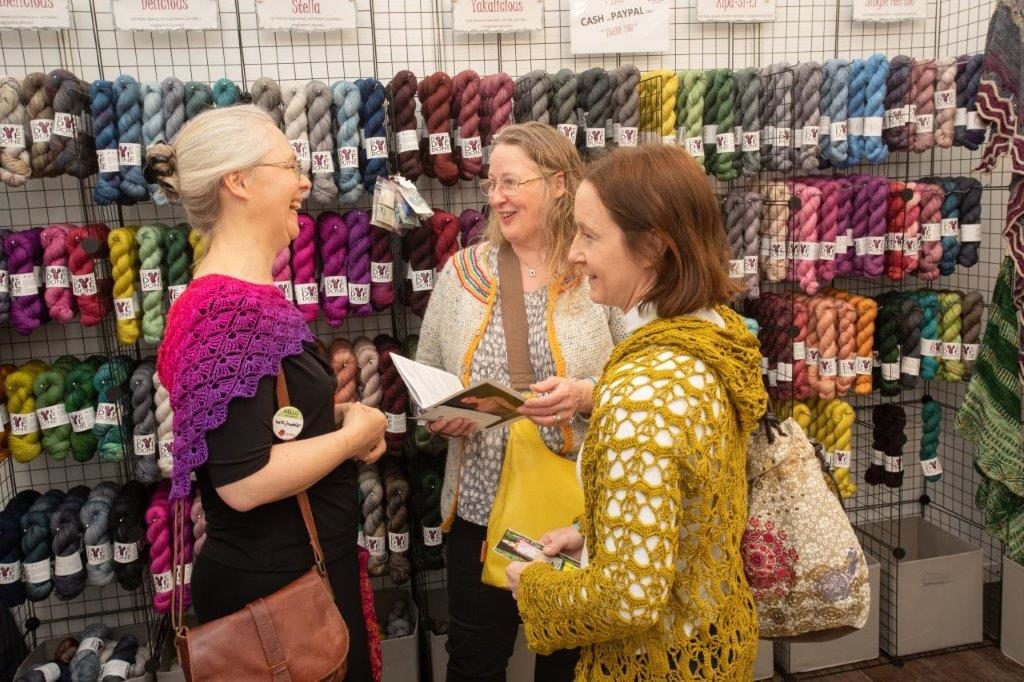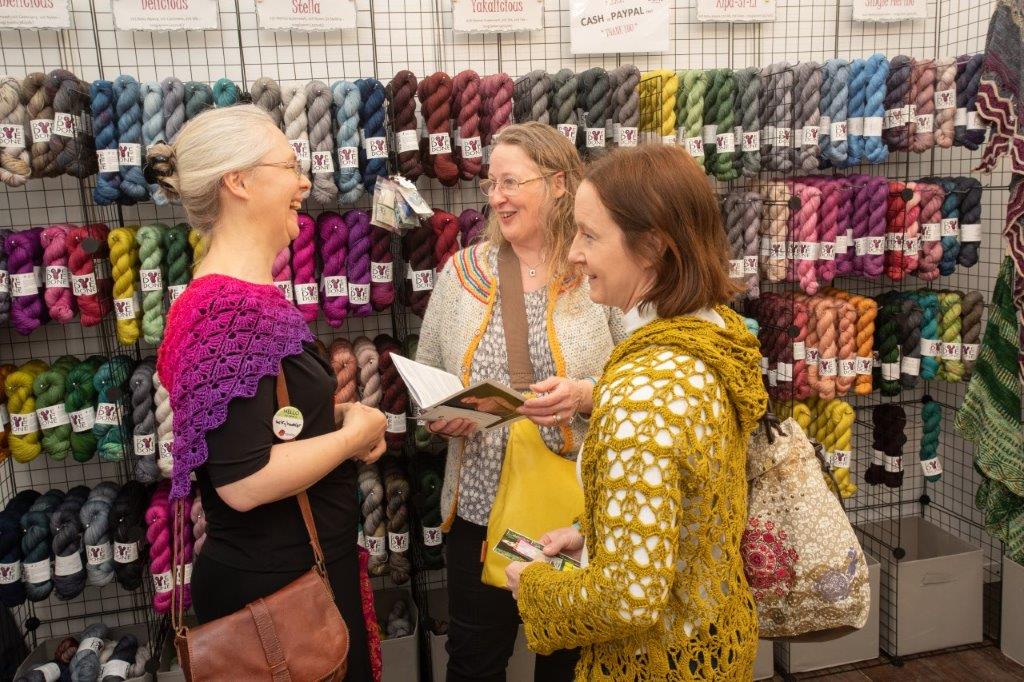 Food and Drink

We will cover places to grab lunch or a coffee at Woollinn in an upcoming blog post so stay tuned for that, but in general, it is probably a good idea to have a water bottle and a small snack with you for when you are parched from all that shopping or need sustenance to maintain your energy levels while perusing the aisles packed with oodles and oodles of yarn and various notions.
I recommend something sweet. Chocolate is always a winner (just keep it away from the yarn)!
Also, who doesn't keep a snack in their project bag anyway?
Surely it can't just be me?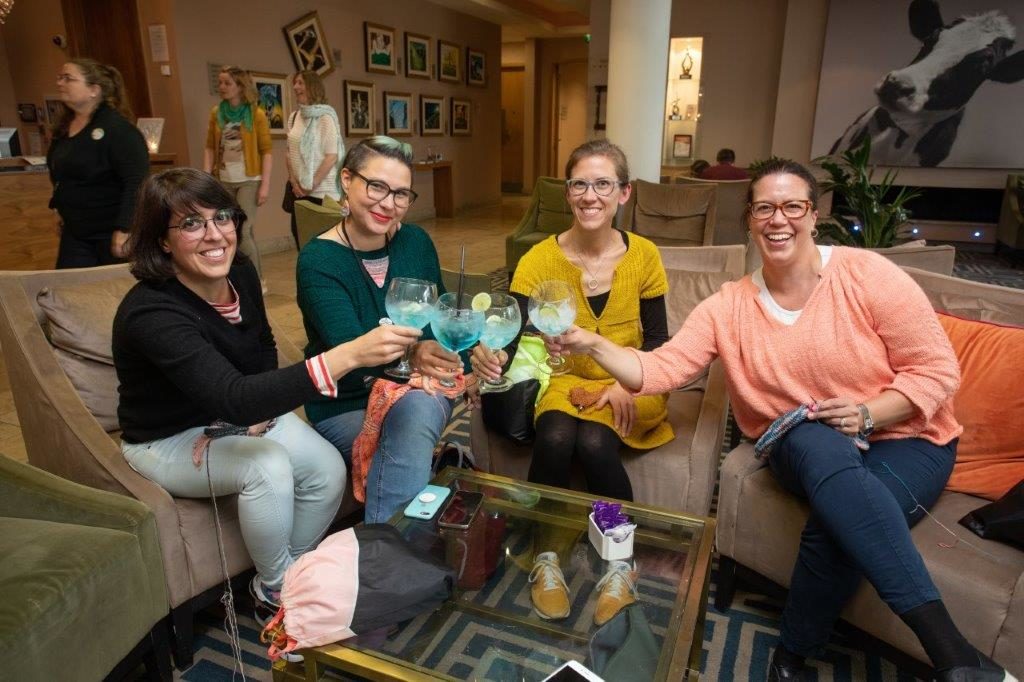 Projects

And finally, don't forget to bring something to work on.
There is plenty of time to sit down, relax, make some new friends, and work on your knitting or crochet project. It is always fun to see what other people are working on and what colour palettes they have gone for or see how they modified their projects to suit their own unique personality.
Yarn festivals are essentially the ultimate knitting group, so you don't want to arrive empty-handed wishing you had packed your project bag. It wouldn't be a bad idea either to have some spare needles and hooks in your project bag as well in case you get the urge to cast on with some newly purchased hand-dyed yarn. Why not get a head start on the projects you have in your Ravelry queue!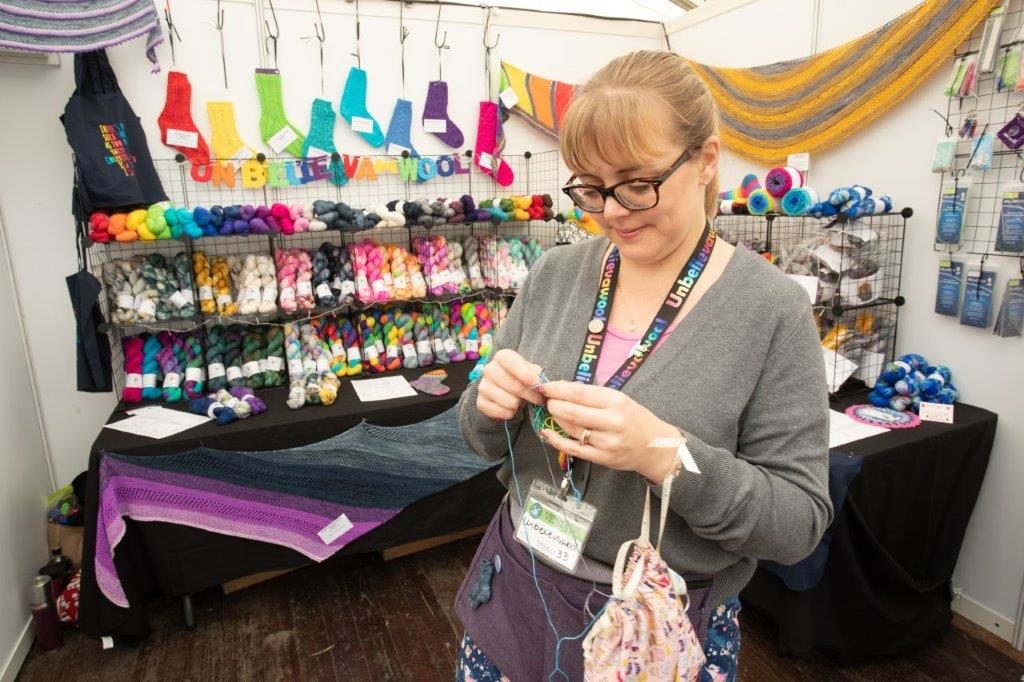 These are just a couple of ideas to get your yarn festival planning going. Do you have a yarn festival pro-tip to share?
Let us know in the comments if you have any suggestions of your own from past yarn festival experiences.
We would love to hear them!
P.S. If you are wondering about Woollinn Workshops and tickets click here!