Tonight is Quiz Night!
Join our "Fastest Finger First" Quiz, as we raise funds for Women's Aid Ireland.
Our fast-paced mini-quiz will be held on Woollinn's Instagram Account, using the Instagram Live feature.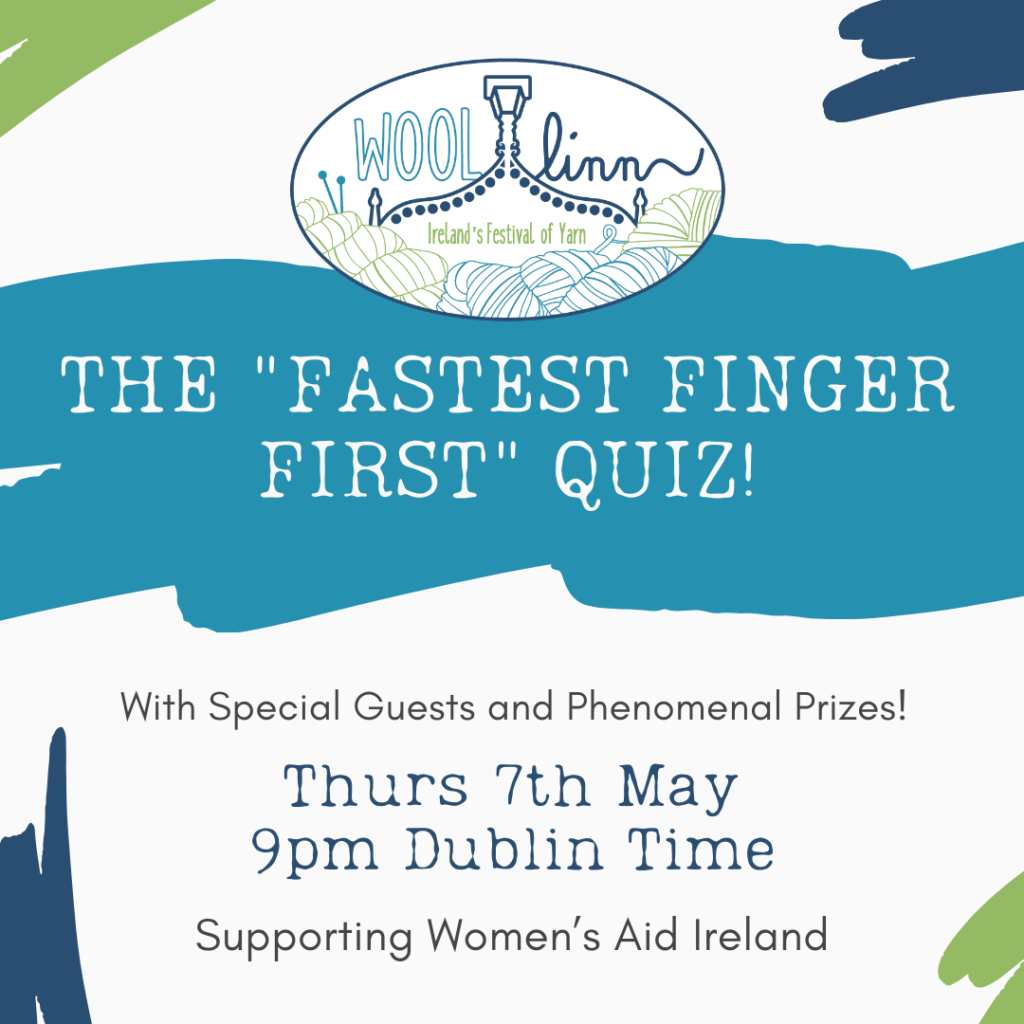 SO HOW DOES IT WORK?
Your e-ticket to this event will contain a unique email address. Entrants will be asked to send their answers to this address on the night.Fastest Finger First" is a catchy title, but we're going to mix this up a little… So, for example, Round 1 will be "the first correct answer to the email inbox wins the prize", but subsequent rounds can be more random (like the 9th, 20th answer … etc)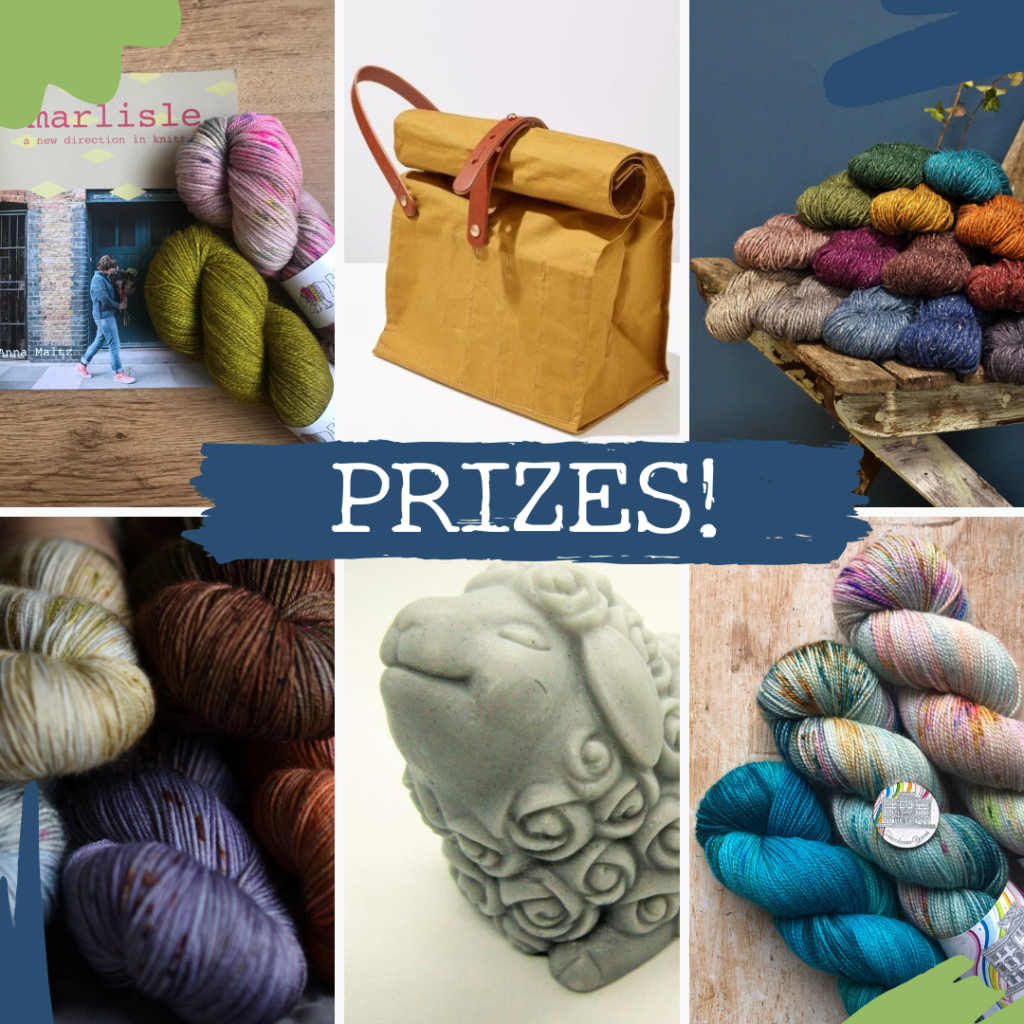 Just *some* of the incredible prizes up for grabs!
Winners will be announced (almost) instantly on the night, one winner per round, with lots of chances to win phenomenal prizes from Carol Feller, Olann Textiles, Babbles Yarns, Bear in Sheep's Clothing, Sionnach Yarns, This is Knit, and Townhouse Yarns!
If you purchase a ticket but cannot make the quiz for whatever reason – then don't worry – we'll also do an "off air" draw among everyone who donated to this very worthy cause, with special prizes donated by My Cottage No.9 and Olann Textiles.
We hope you are all staying safe at home and we are really looking forward to when we can meet again in person.
Lisa, Jacqui and Jenny.
WHY WOMEN'S AID?
One in five women in Ireland is affected by domestic violence. Help Women's Aid to be there for her when she picks up the phone. For over 40 years, Women's Aid has been helping women and children who are suffering from domestic violence. They have helped thousands of women and their children to live safer, happier lives, free from abuse.
The organisation is deeply concerned about the impact of the Covid-19 crisis on the safety of women and children affected by domestic abuse.
Your donation will help fund vital services including National Freephone Helpline 1800 341 900 (24 hours a day, 7 days a week) and One to One Support Services.