An established designer and knitter Edel MacBride brings a love of textile, craft, and a deep connection to cultural tradition to her collections. She has managed her eponymous label since the late 1980's, setting it up shortly after leaving LSAD (Limerick School of Art and Design). She values traditional technique highly while embracing modernity in design and business practice.
Knitwear has won her many awards and television appearances, recently being a show mentor on the RTE 1 series CRAFTMASTER. While dedicated to the North West Region and her artisan business model she has designed for industry and exhibited extensively abroad.
Edel has sold or been worn by Hillary Clinton, both Irish Lady Presidents and actresses Sarah Jessica Parker, Jane Seymour, Olivia Newton John, in addition to creating work for films.
Collected internationally, Edel's very original work is created in the North West (Donegal and Derry) by herself and a family team. Emma McCartney runs their retail outlet at the picturesque Craft Village in Derry city centre. Edel is passionate about wool, especially local and Irish spun products. She prefers to work with natural yarns of all kinds. Edel also produces patterns and runs inspirational skills workshops under her brand KNITFIELD.
So you can see why we are excited to have Edel at Woollinn!
Read on to find out about Edel's workshops this June.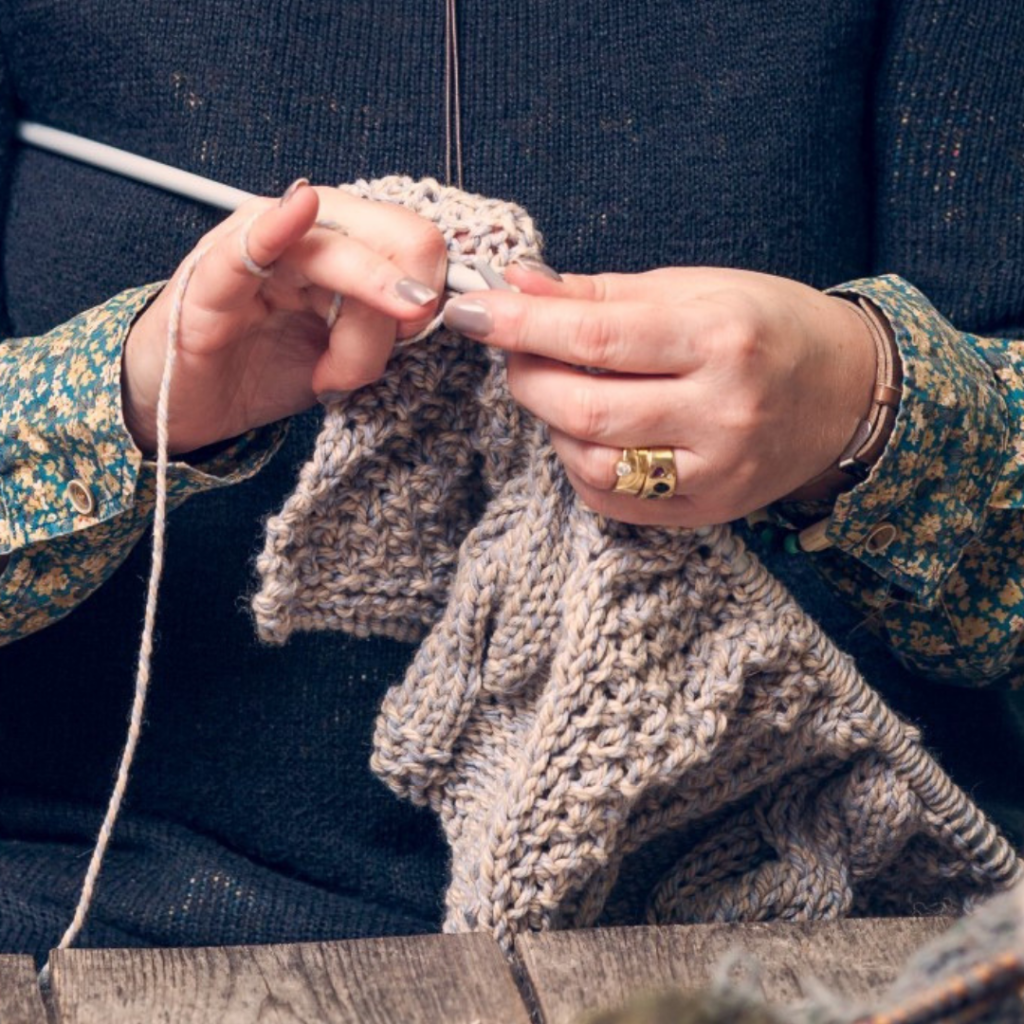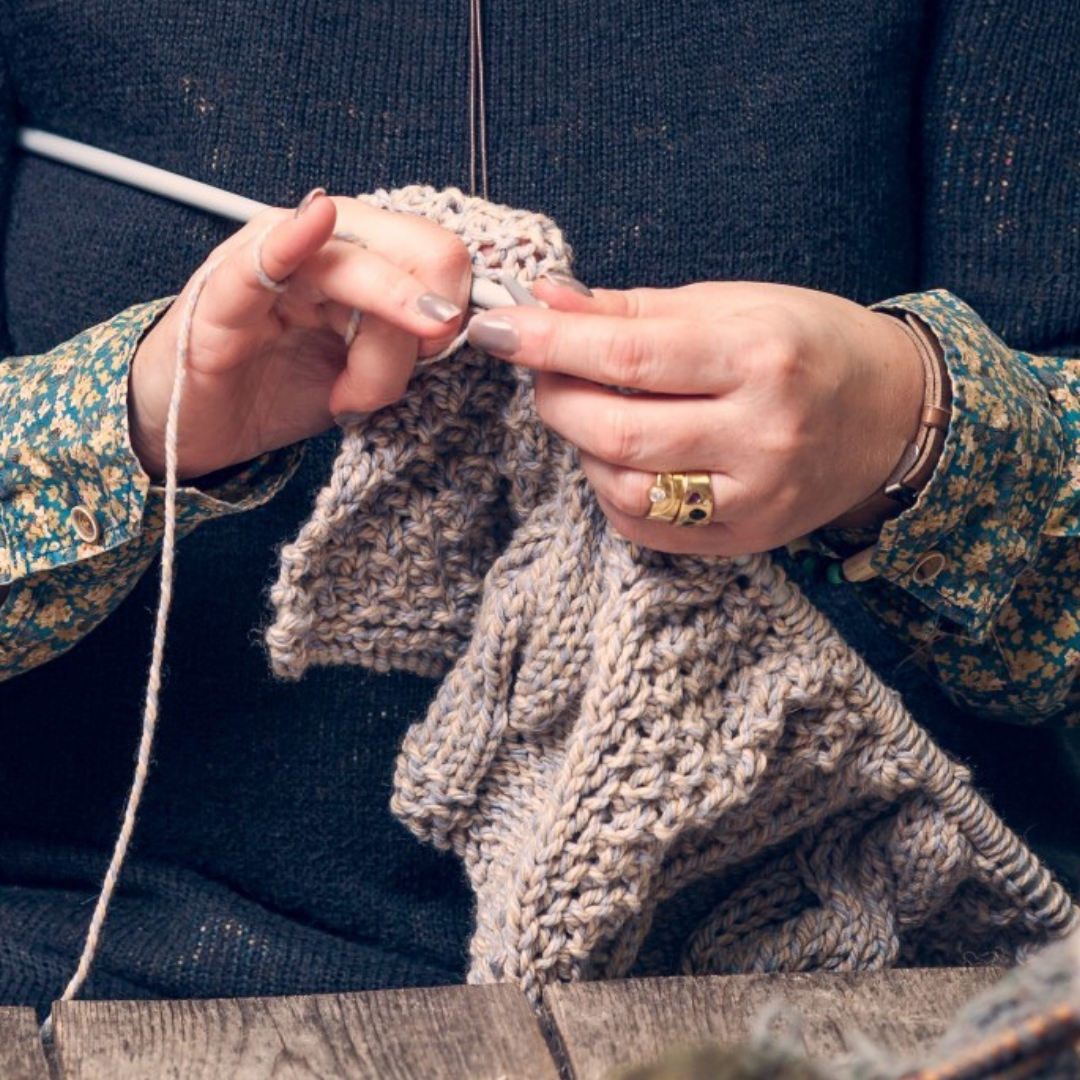 Edel Mac Bride – Cabling Freedom
When: Friday AM | Event Type: Session, Knitting | Duration: 80 minutes
Unaccustomed to ever using a cable needle for Aran knitting, Edel wasn't aware of her dexterity around cabling large numbers of stitches until knitting in public in recent years.
Keen to free "cable needle hostages" she took time to break down her method and even make further tweaks to her own technique.
This method is invaluable to any aran or cable knitter from hats to blankets. You will never look back and it needs little practice.
SKILL LEVEL:

Knowledge of knit and purl stitches.

Edel Mac Bride – Aran Ambition
When: Saturday AM | Event Type: Workshop, Knitting | Duration: 3 hours
Stitch harmony creates a beautiful and balanced Aran piece. Whether your ambition involves hats, scarves, sweaters or coats, a strong swatch directory of your own is key. While working this group Edel will advise on sizing, tension, pattern writing tips interlaced with strong visuals, and samples from her past and recent collection.
SKILL LEVEL:

Knowledge of knit and purl with some cabling background helpful but not essential. A medium-fast paced class to cover all stitches listed.
The set up: flat and cabled ribs.
The mosses: fast and beautiful textured and reversible surfaces in knit and purl.
The honeycomb: subtle or bold, a uniquely Irish padded fabric.
The trinity or blackberry: a visual delight and the sign of a true hand knit.
The link or feather: a beginners delight and rooted in Donegal knitting.
The family tree: Edel's method is busy with branches.