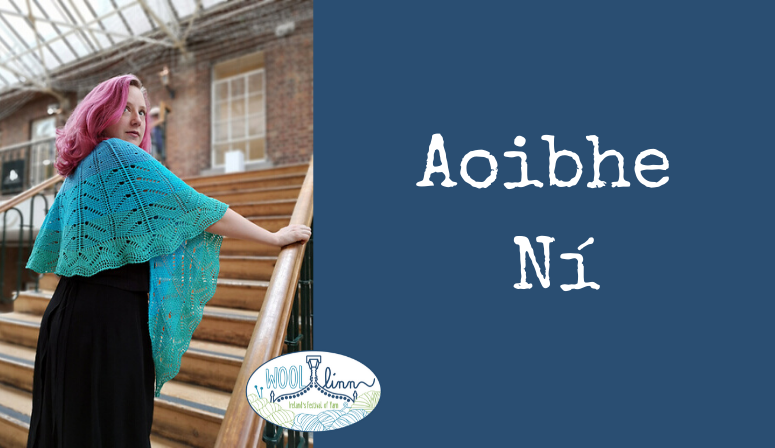 Aoibhe Ní was taught to crochet by her mother at the age of 11. Since then, she's rarely to be seen without a hook behind her ear. After art college and several successful years as a graphic designer, the recession required a sudden change of direction, and she began selling patterns online. She hasn't looked back since.
Aoibhe pioneers a new form of crochet that combines elements of Tunisian Crochet and Knitting to create light, airy lace designs that are gathering a large following. She has been published many times in magazines, teaches regularly in yarn shops in Dublin and abroad, and is currently writing her fourth e-book of Tunisian-lace patterns, entitled "Legendary Shawls 2".
Read on so you can find out how you can learn from Aoibhe at Woollinn 2020.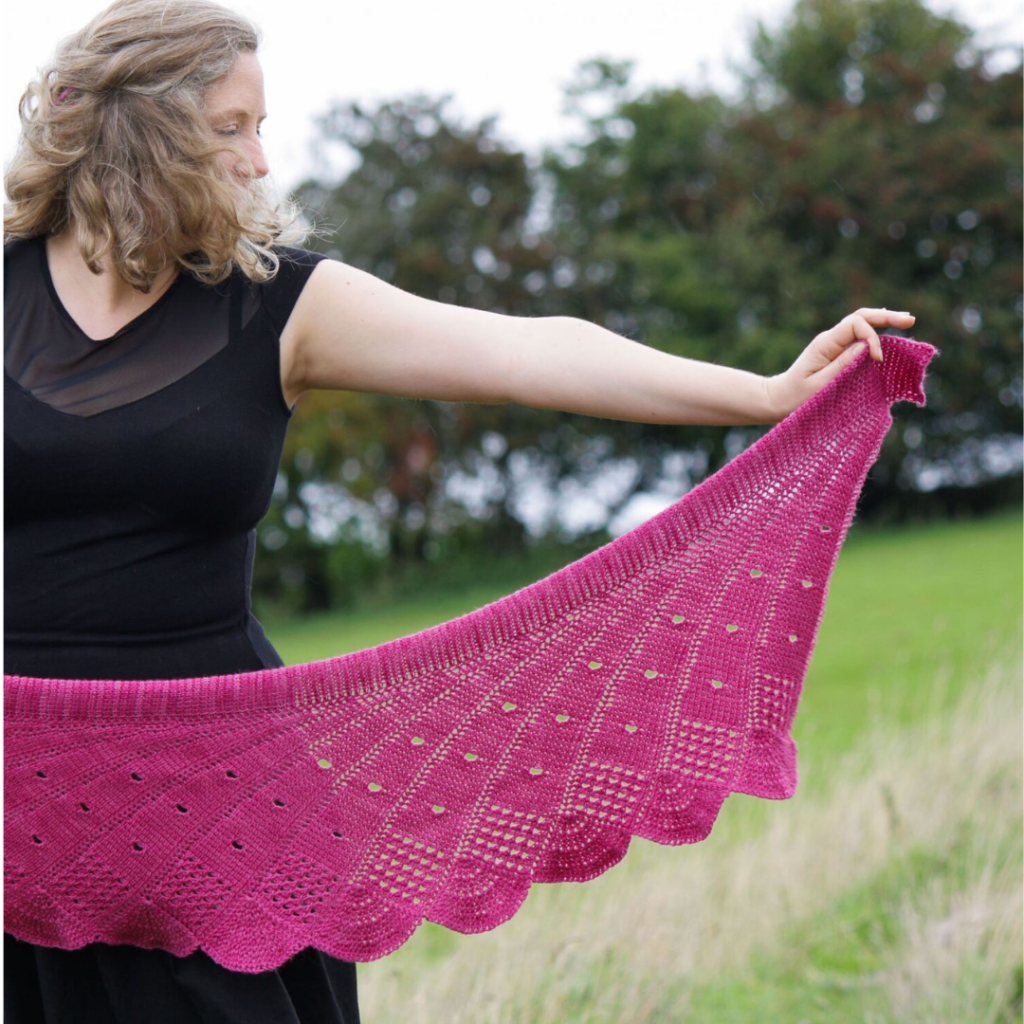 Aoibhe Ní – Tunisian Crochet (TBA)
When: Thursday AM | Event Type: Workshop, Crochet | Duration: 3 hours
Aoibhe Ní will take you gently through all the techniques you'll need to make Tunisian Crochet using her beginner mini-shawl pattern, "Love Grows". This shawl will teach you Tunisian Simple Stitch, a Short Row technique, as well as picking up stitches, and a gorgeous lace eyelet.
What you learn in class will ensure you can complete your shawl with absolute confidence and carry on to create many more beautiful pieces besides.

A little knowledge of traditional crochet is required for this class. A familiarity with double crochet stitches is all that's needed.