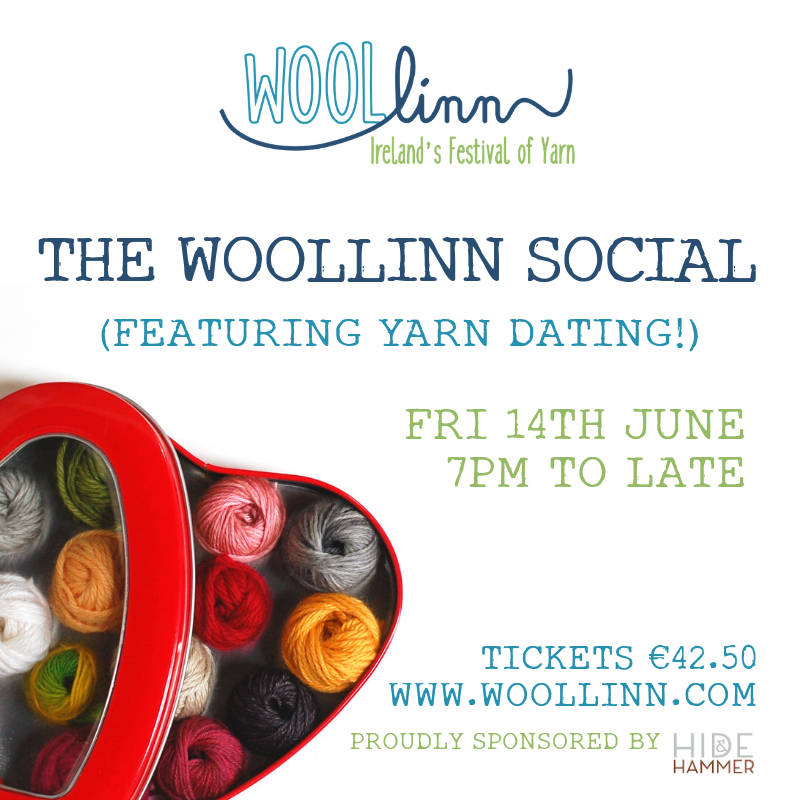 Friday 14th June, 7pm until Late
Can your heart be captured by a lofty fibre in *just 3 minutes*? The Woollinn 2019 Social will feature a delicious two-course meal and a DJ until late, with a whirlwind Yarn Dating adventure thrown in for good measure!
Will you find your perfect match?
This is your chance to try some of the latest and greatest yarns on the market and to chat to the people behind them. The only catch? You'll have just 3 minutes to "date" each one!
After you've been swept off your feet by those swoon-worthy skeins, we'll be keeping the fun going with a live DJ playing until late.
Tickets are priced at €42.50 and will go on sale this Friday the 3rd of May.
Stay tuned for the official booking link, which we will share via social media and our email newsletter on Thursday 2nd May.
Who can come along?
All are welcome to the Woollinn Social. A general admission ticket to the festival is not required.
Terms and Conditions
Tickets are non-refundable and non-transferable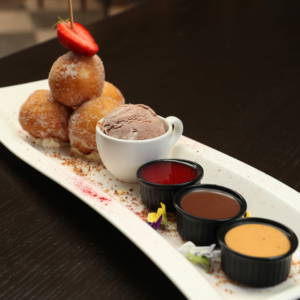 Example Menu:
There will be a choice between two main courses, and vegan/vegetarian options will be available on the night.
Main Course
Pan Fried Supreme of Glin Valley Chicken, Ballotine of Leg, Roast Baby Red Bell Pepper & Spinach Puree, Malabar Peppercorn Cream Sauce
OR
Baked Herb Crusted Fillet of Clogherhead Hake, Pesto Crushed Fingerling Potatoes, Saffron Sauce Maltaise
Both the options will be served with Baby Boiled Potatoes, Roast Mixed Vegetables
Dessert
City North Hotel Assiette
—
Our Yarn Dating Social has been kindly sponsored by Hide & Hammer – creators of exceptionally fine leather project bags, made with time and care.
The only question left is – will you find the yarn of your dreams?