Sunday Morning Workshops – 10am to 1pm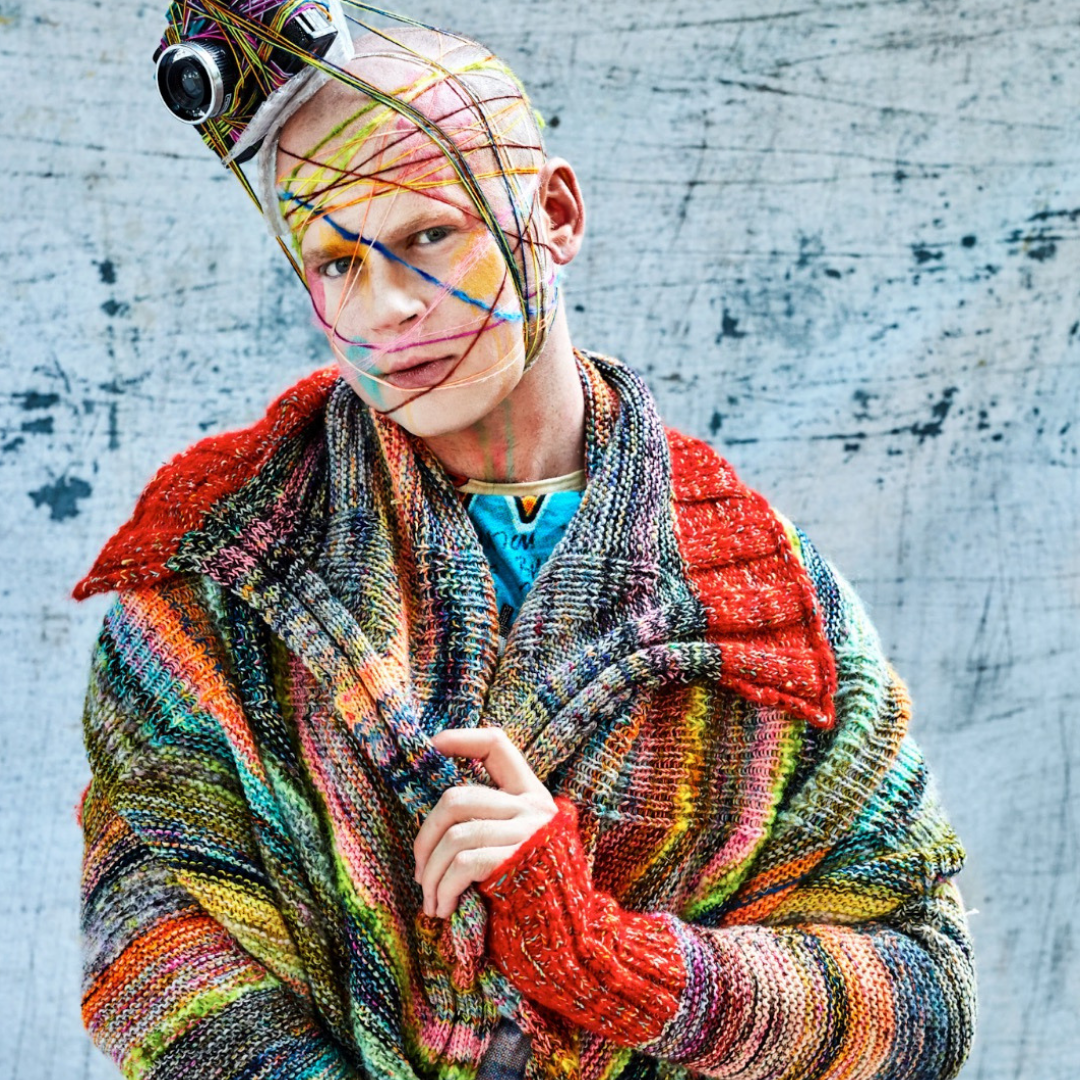 Stephen West –
Color Play the Westknits Way!
This class is all about showing off beautiful yarns with simple techniques combined in clever ways. Techniques like stripes, short rows, and holding yarns together will be explored and combined to create bold architectural fabrics. Stephen will show off a colorful array of Westknits designs while encouraging you to look at yarn in a new way. If you have a colorful Westknits project you would like to begin, there will be time to cast on a new project in the last hour of class. Recommended projects: Penguono, Marled Magic Shawl, Marled Magic Sweater, Dotted Rays, Parachutey, Chevron Shenanigans, Marled Fade Triangle, Vertices Unite, or any other favorite Westknits design that uses several colors striped or marled together.
Skill Level:
You should be able to cast on, bind off, knit and purl.
Materials Required:
Bring an array of colorful scrap yarn (10 colors or more) for swatching (all kinds of yarn weights and fibers) and a few different needle sizes. Mohair fibres are encouraged for exploring marled color techniques.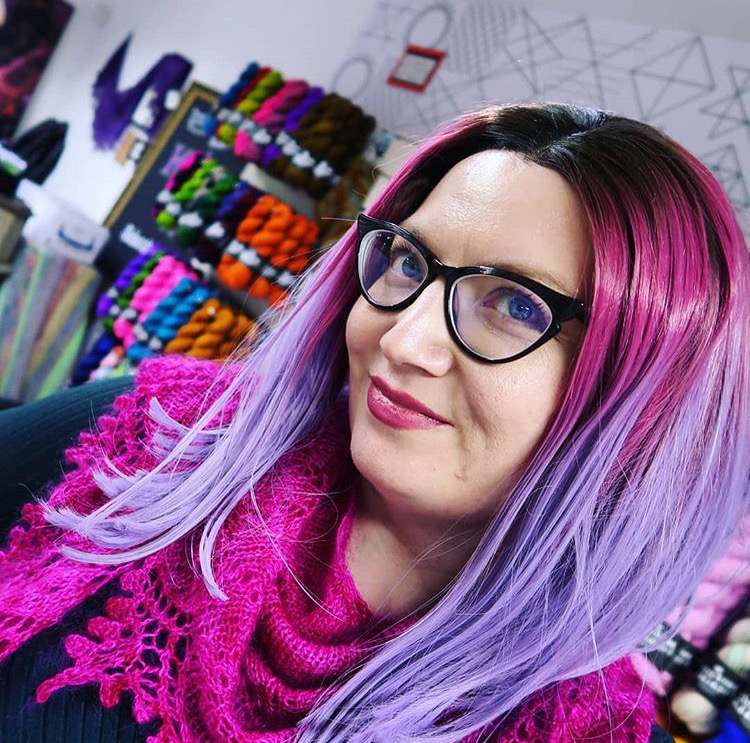 Countess Ablaze – Rock Out With Your Yarn Out! (Marketing for Indie Yarn Businesses)
The days of "make it and they'll come" are long gone. Now you need to SHINE online. You need an army of raving fans. But to do that you need a strong brand and hitting Instagram with "I'm having a shop update" just doesn't cut it anymore. In fact, most of your industry colleagues are writing the same thing and your message gets lost in the noise.
Countess Ablaze is an independent yarn dyer in the UK with seven years of business experience and a very different way of branding and marketing that has dominated the industry with a city centre bricks and mortar business, a successful e-commerce website, a subscription box with hundreds of members and a waiting list, and founder of Tits Out Collective, which in 13 days rallied 287 dyers to launch a worldwide movement which generated £400,000 (almost 450,000 euros) of products sold in a heatwave and over £55,000 (62,000 euros) to charity in July 2018.
The Countess will take you right back to basics with branding your business:
Define your online persona and find your voice.
How to become distinguishable from your industry colleagues.
Identify your target customer (hint: it's not "knitter").
Fans not customers.
Which social media platforms suit your brand and how to make them work for you.
Everything is marketing, even the negative stuff (remember when I got hideously drunk and signed up to sell at a yarn show? That became very positive amirite? No regrets).
Taking risks versus playing it safe.
Collaboration and how not to die from exposure.
And a bit of existentialism about authenticity and hamming it up just a little bit.
This workshop is aimed primarily at Indie Dyers but much of the subject matter will apply to designers and yarn shops owners too.
—
50% of all ticket sales for this workshop will be donated to Women's Aid Ireland.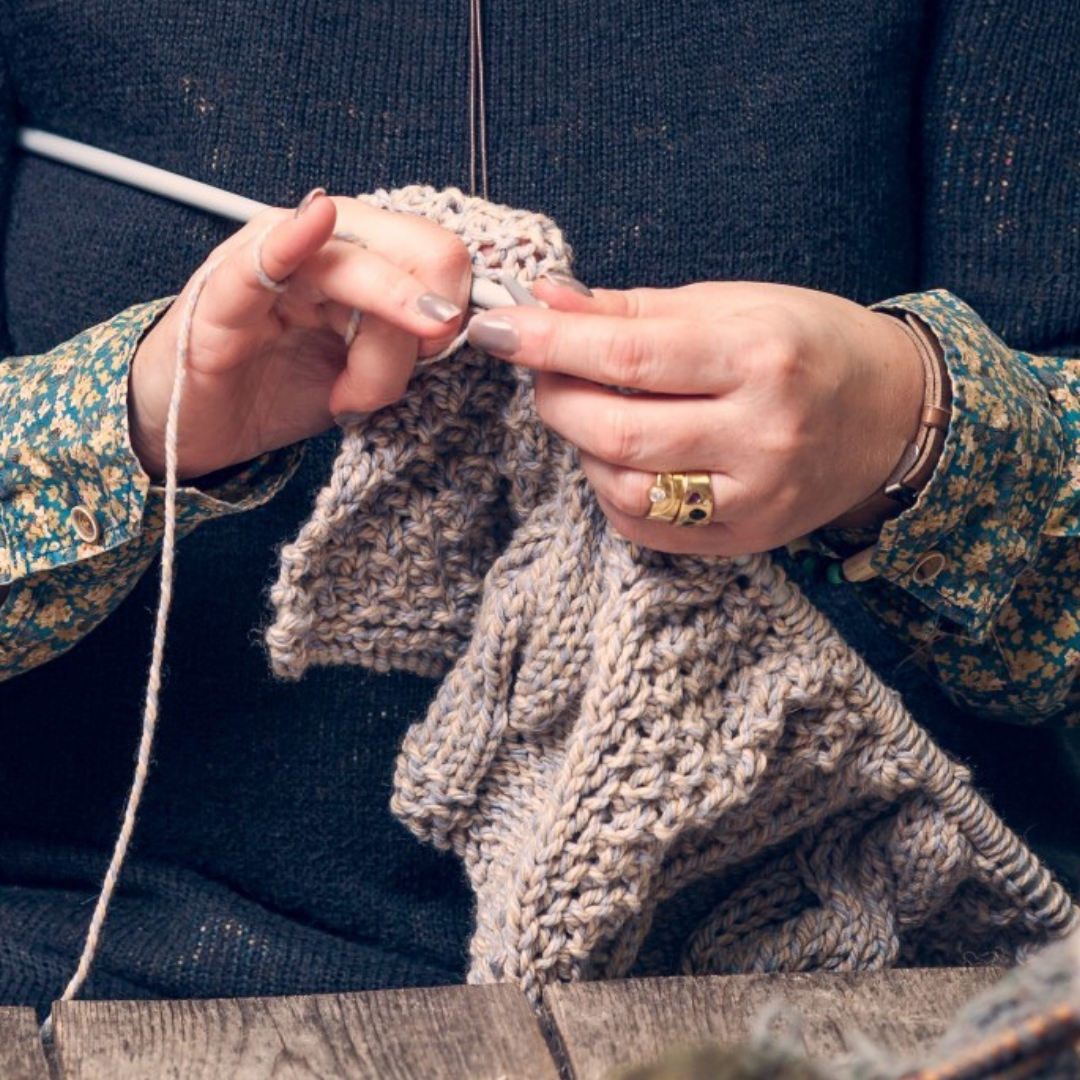 Edel MacBride – 
Speed Knitting and Speedier Cables
This class will focus on elements of knitting style that speed up your stitches.
Edel herself is definitely in the 'pit knitter' realm and feels straight pins are the way to go up the speed gears. However, you are welcome to adapt most of the technique to circular needles too.
The first half of the class will focus on speeding up knit, purl and moss stitches.
The second half will concentrate on cabling without cable needles, Edel's way. Working three sizes of Aran style cables, you will be amazed at how much more you can do without searching the sofa for that cable needle.
Edel will work one to one or in smaller groups for the cabling.
Skill Level:
Intermediate
Materials Required:
4mm straight needles (Edel prefers longer 35mm, but this is not essential) or circular needles if preferred. We would suggest bringing both types of needles along to the class, so that you can try out the methods on both.
A DK plain colour wool that is smooth and not prone to splitting, 50 g should be adequate or some appropriate stash yarns.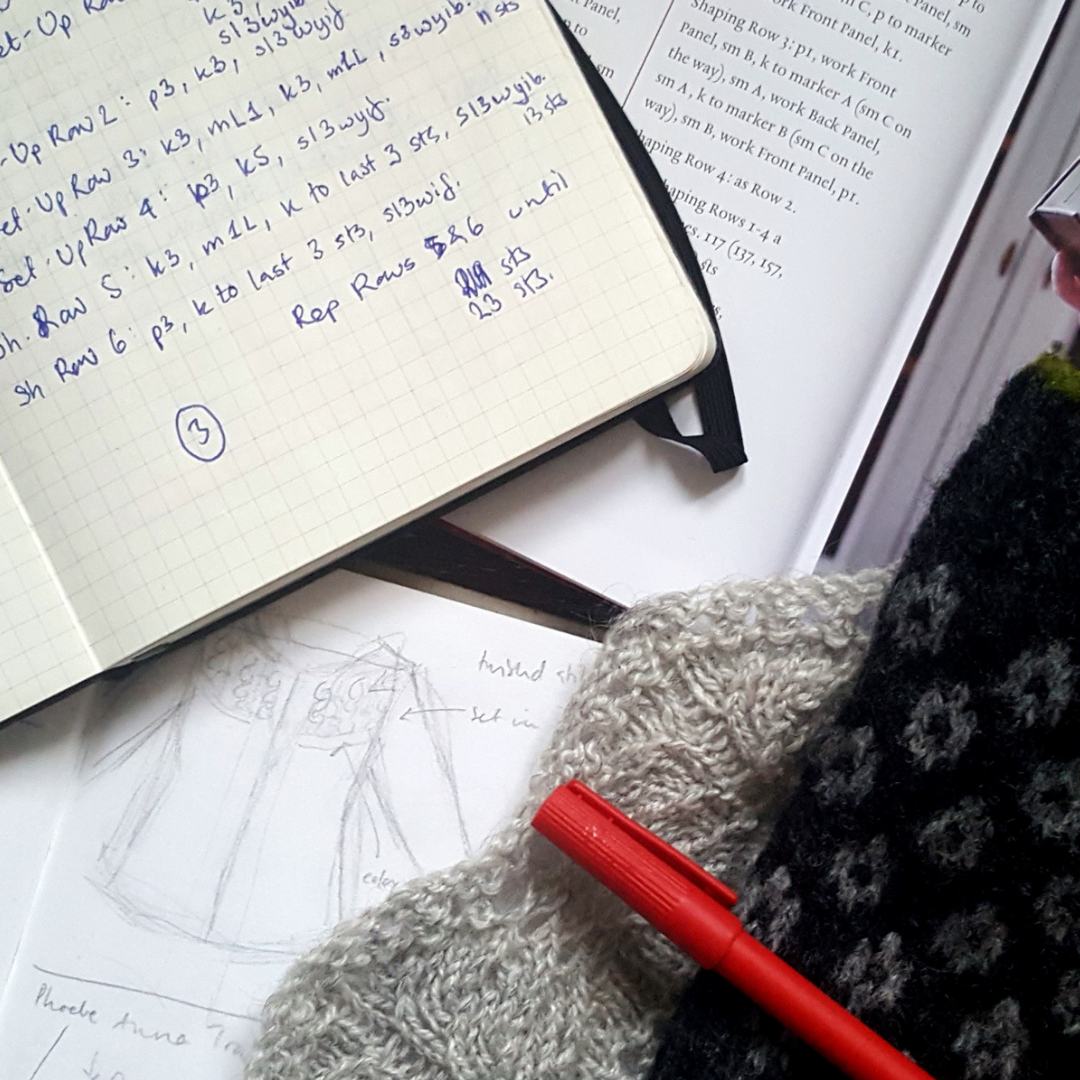 Karie Westermann – Pattern Writing for Designers
Experienced designer and writer Karie Westermann will guide you through the best practices, and the common pit-falls to avoid, when writing an effective knitting pattern. She will talk about the anatomy of a pattern, how to write for an audience, and how to develop your own style sheet. Together you will look at examples of pattern writing, work out how to write clear and concise technical instructions, and discuss what makes a good knitting pattern. Note that this is not a design class.
Skill Level:
Students should be comfortable with basic knitting. Students do not need to have written a pattern prior to the class but will be asked to write one for the class.
Materials Required:
Pen and paper
Advance Preparation:

Students will be asked to write a simple, short pattern based on a hand-out from Karie. This hand-out will be sent to them approx. a month before the class. Karie will go through the results in the class (all feedback is anonymous)