Friday Morning Workshops – 10am to 1pm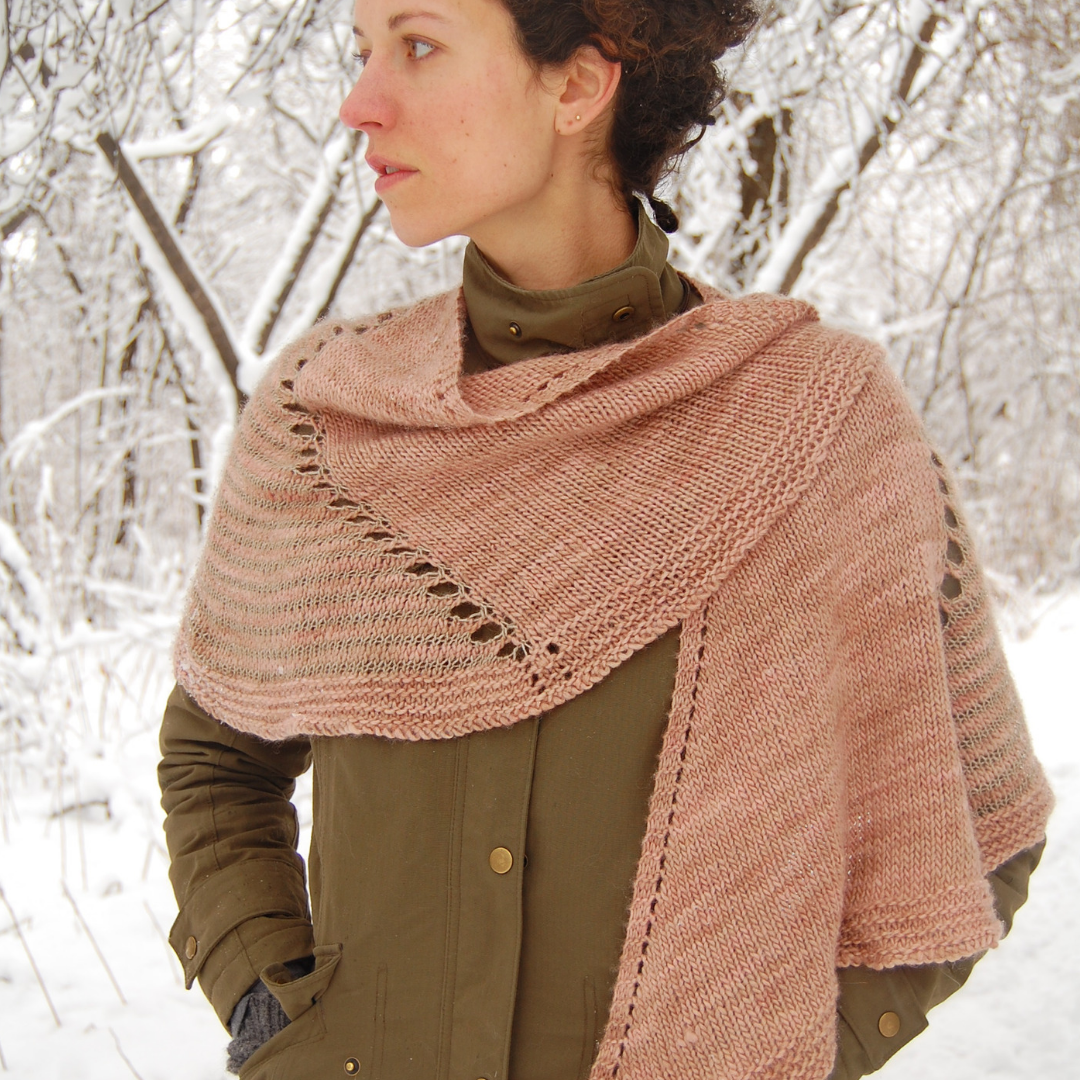 Bristol Ivy – Shawl Shapes
Shawls are one of the most popular projects in the knitting world right now. They're the perfect way to explore new techniques or use just a few skeins of precious yarn for something lovely. In this class, we'll look at a how to create a few different shawl shapes, and then discuss adding stitch patterns or playing with unconventional shaping.
Skill Level: 
Experience needed: knitting, purling, increasing.
Materials Required:
Though we will mostly be swatching, you can bring between 500-900 yards of fingering weight yarn to start your chosen shawl and a size 5 or 6 32" or longer circular needle. For swatching, please bring around 200 yards of dk or worsted weight yarn, appropriate needles, and stitch markers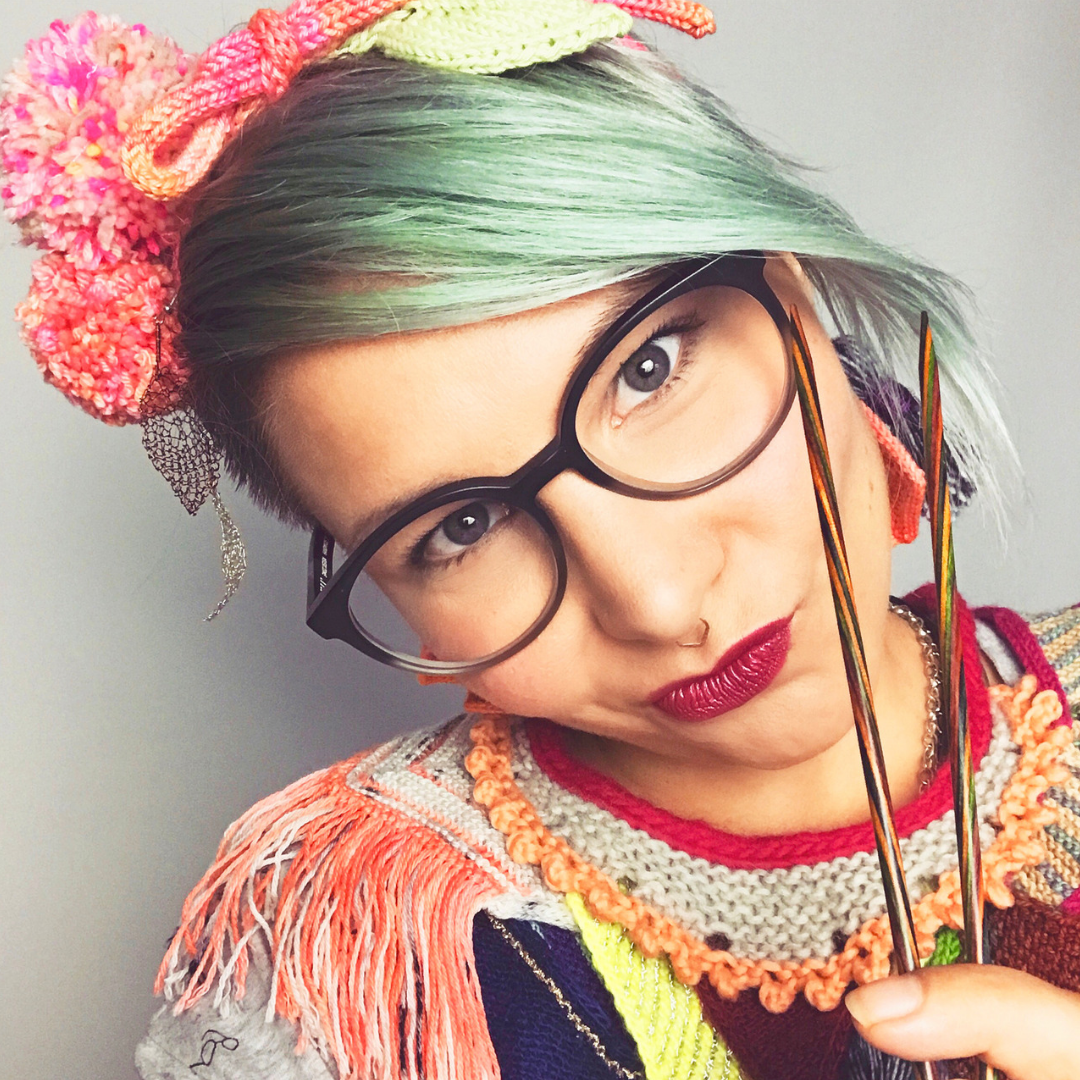 Susanne Sommer – Knit Your Own Jewellery
This class combines a creative workshop with a comprehensive overview of all of Sosu's favorite knitting techniques. Knit a stylish statement necklace, sophisticated choker, simple bracelet or fun earrings, while exploring simple colorwork and shaping techniques (increases/decreases, short-rows), i-cord seams, adding pom-poms and fringe and transforming the knit creations into jewelry, using basic jewelry-making supplies. Yarn, embroidery thread, reflective and metallic thread, beads, chains and even wire can be used, and knitters are encouraged to let their imagination run wild and create their own one-of-a-kind designs or follow the necklace and earring patterns provided.
Skill Level:
This session is suitable for adventurous beginners and intermediate knitters.
Materials Required:
Small amounts of yarn or other thread/string/wire and short circular needles or DPNs (in a size that will get you a tight gauge with the yarn you're bringing), stitch markers. Basic jewelry making supplies will be provided, but if you want to use something specific (beads, buttons, chains, tassels, embellishments), please bring it along.

Felicity Ford – Quotidian Colourwork
Learn how to creatively translate the everyday things you love into stranded colourwork using the KNITSONIK system. Bring a treasured object or image from which to develop a yarn palette, charts and shading schemes. In class, you will create a bespoke palette based on your inspiration source with which to knit and explore your own experimental motifs and shading schemes. Class time is spent developing original stranded colourwork from your inspiration sources and discussing problems and solutions viz translating the everyday world into stranded colourwork. You will leave the class with the beginnings of a swatch documenting your thought process thus far; with clear, printed instructions for continuing and finishing your swatch; and with small quantities of yarn for completing work in your own time.
Skill Level:
Attendees will need to know how to knit small diameter projects in the round and be comfortable and familiar with working two yarn shades at once (Fair Isle method, sometimes also called Stranded Colourwork).
Materials Required:
Felicity will supply a large palette of shades Shetland yarn for students to make use of during the class.
Please bring along:
Squared notepaper
Pencil or pen for charting designs (coloured pencils are not necessary unless you have a strong preference for using them)
Circular or double-pointed-needles as you prefer for working small-diameter stranded colourwork projects in the round: recommended needle size 2-3mm depending on your tension (use larger needles if you tend to knit tightly; use smaller needles if you tend to knit loosely)
ONE inspiration source from which to work during the class; this can be a small object or a printed photo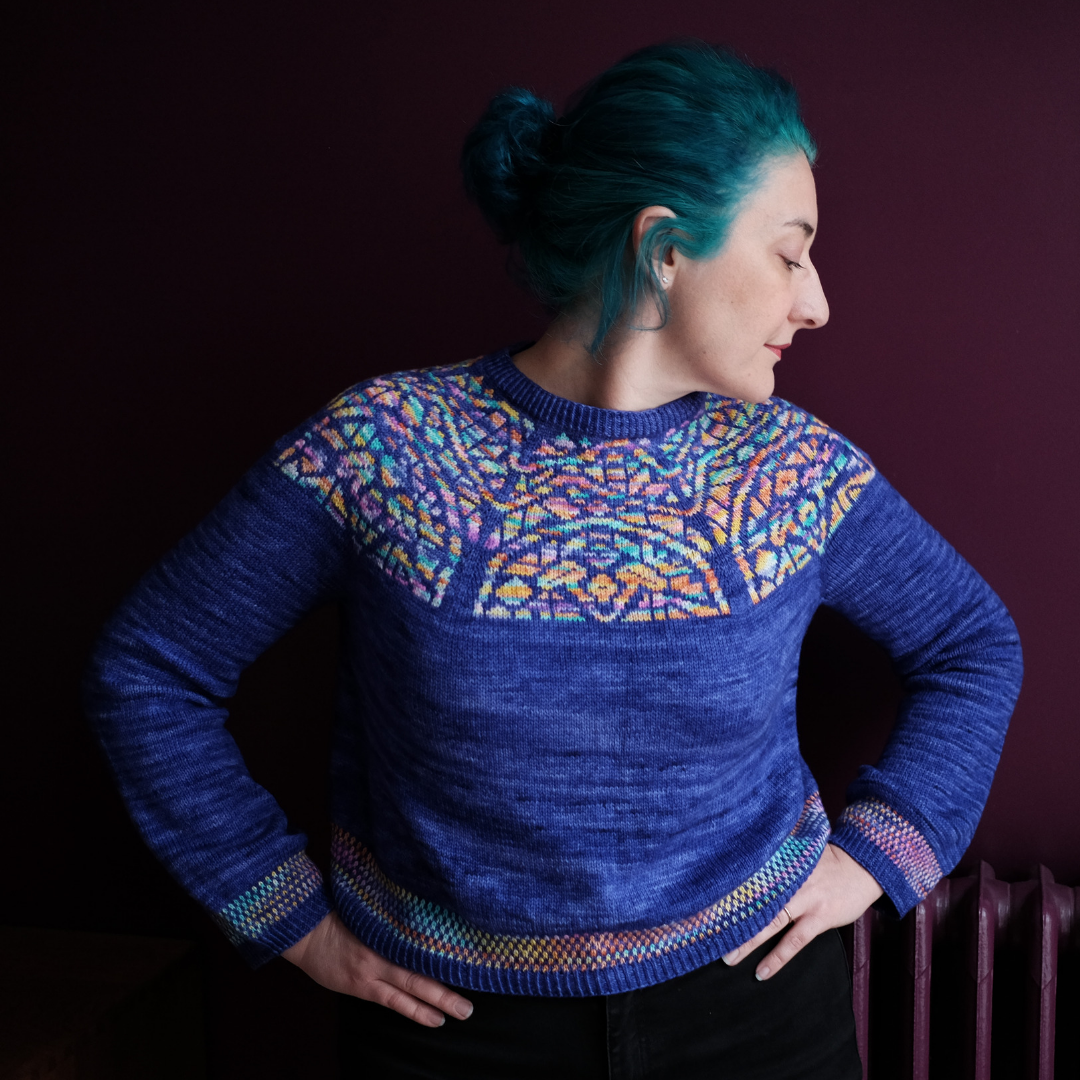 Julie Dubreux – My Dream Sweater
Create your own sweater that fits your body shape and suits your fashion sense. Learn about top-down raglan sweater construction and proportions,and how to shape a sweater that is just right to make you feel good !
Skill Level:
Intermediate.
Materials Required:
DK weight yarn, 4 and 4.5mm circular needles, markers.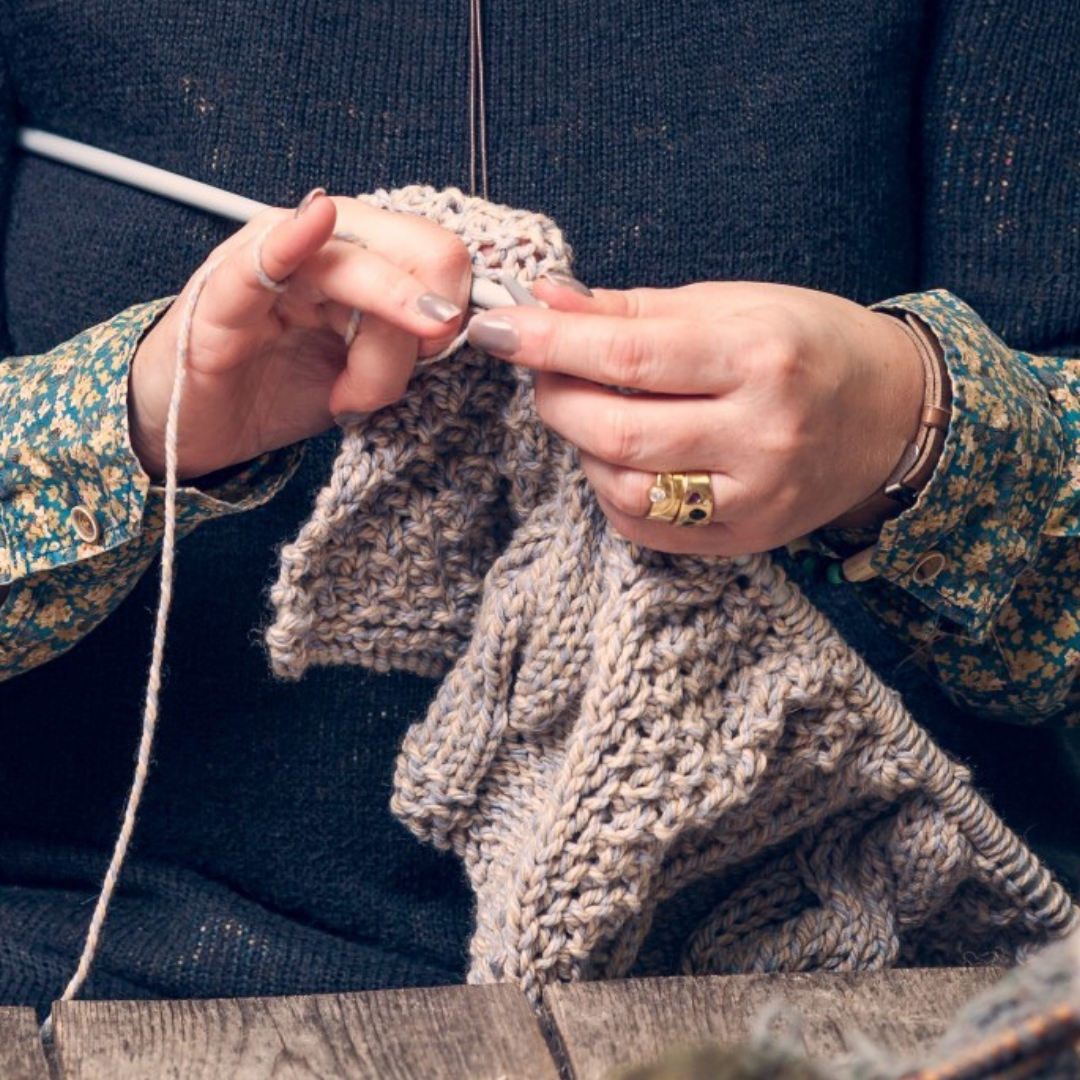 Edel MacBride – Speed Knitting and Speedier Cables
This class will focus on elements of knitting style that speed up your stitches.
Edel herself is definitely in the 'pit knitter' realm and feels straight pins are the way to go up the speed gears. However, you are welcome to adapt most of the technique to circular needles too.
The first half of the class will focus on speeding up knit, purl and moss stitches.
The second half will concentrate on cabling without cable needles, Edel's way. Working three sizes of Aran style cables, you will be amazed at how much more you can do without searching the sofa for that cable needle.
Edel will work one to one or in smaller groups for the cabling.
Skill Level:
Intermediate
Materials Required:
4mm straight needles (Edel prefers longer 35mm, but this is not essential) or circular needles if preferred. We would suggest bringing both types of needles along to the class, so that you can try out the methods on both.
A DK plain colour wool that is smooth and not prone to splitting, 50 g should be adequate or some appropriate stash yarns.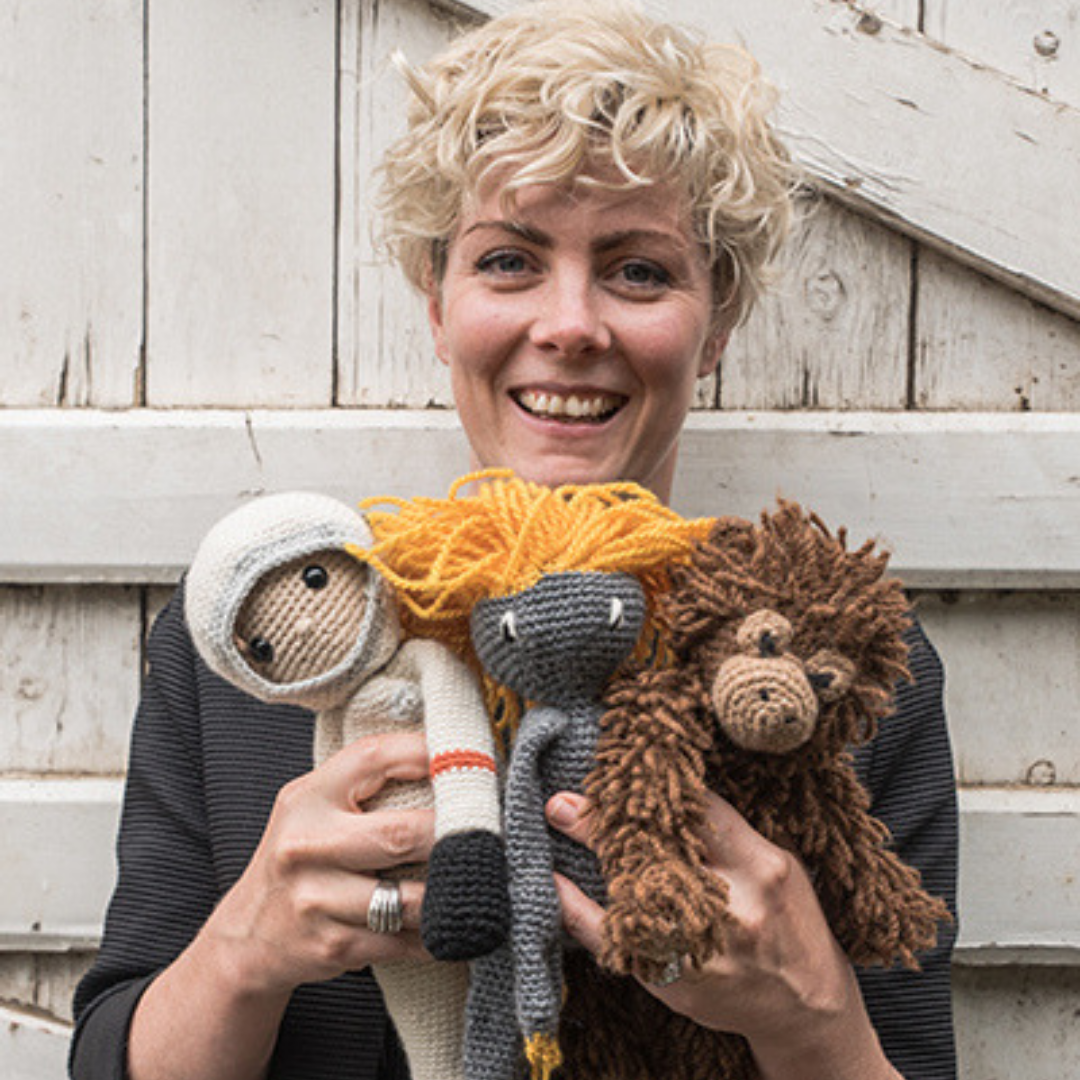 Amigurumi Workshop with Kerry Lord
In this *two hour* class you will learn all the techniques required to make an Edward's Menagerie animal. Kerry will show you all the steps, talk through the ideal materials to use, and show you how to read the patterns with lots of tips about stuffing and sewing up along the way.
The class fee includes all materials to make one cute TOFT character.
Kerry Lord is the founder of TOFT and author of Edward's Menagerie. Specialising in beginner-friendly kits, TOFT are known for their range of luxury British wools and fashion-led design.
Skill Level:
Beginner-Intermediate
Materials Required:
None. All materials will be provided in kit form as part of the workshop fee.