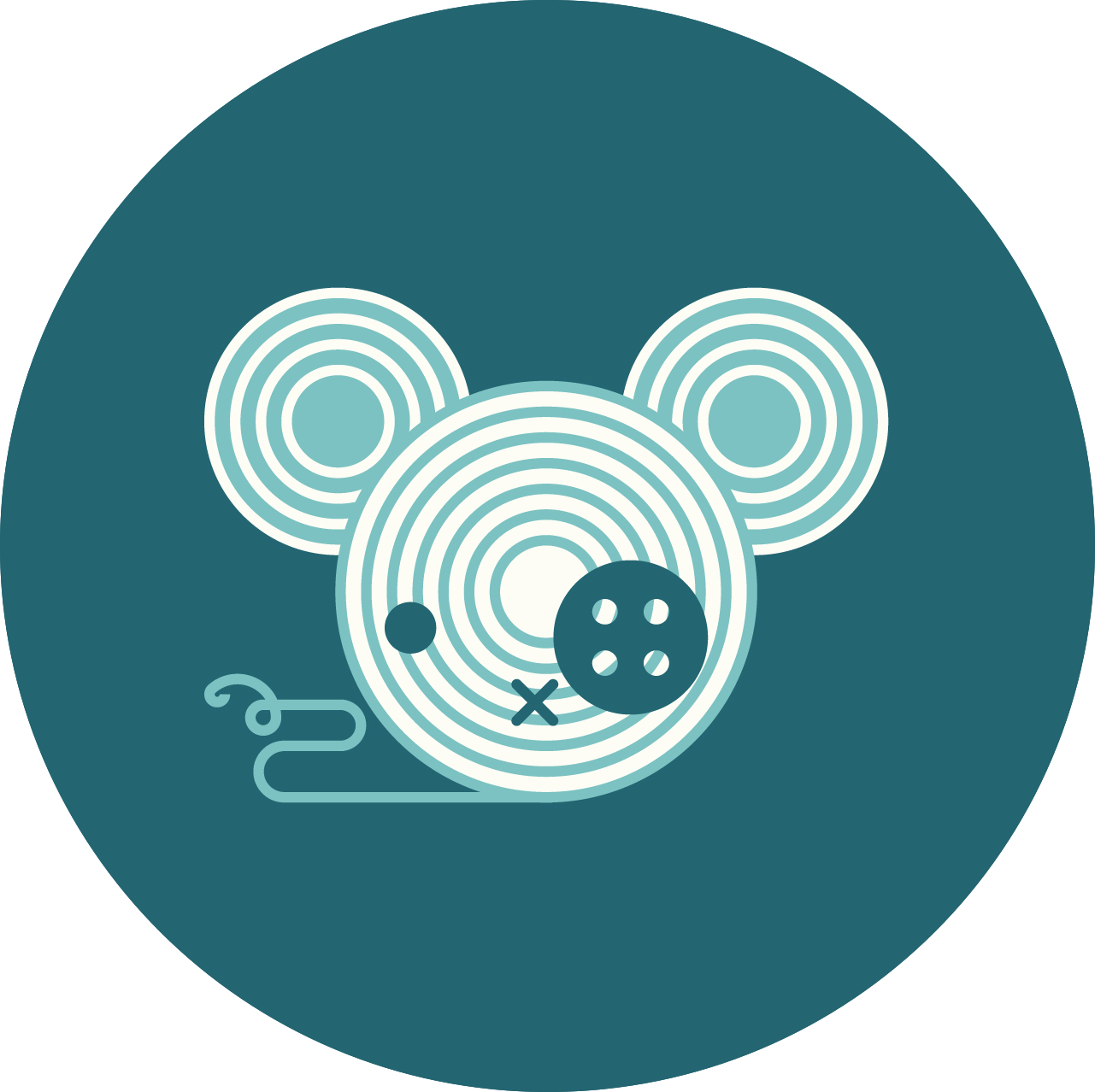 You have purchased your ticket, sorted out transport and now you are checking the online schedule to make the most of your Woollinn experience. We thought we would make things easier for you by putting together some highlights that are happening during Woollinn 2019. We will be updating this page regularly as new events are being announced!
Open those diaries, prep those journals, find your favourite pen; it's time to find out more below:
Visit the Ravelry Lounge at Woollinn!
Be sure to make space during your Woollinn visit to spend some time in the Ravelry Lounge and help us to celebrate 12 years (and counting!) of Ravelry.com. Jessica Marshall-Forbes will be one of our Special Guests, so not only will you have a chance to meet one of Ravelry's Co-Founders, but we'll also have a team of expert volunteers on hand to help you in accessing all the incredible features Ravelry has to offer.  If there is anything you have always wanted to know, or if you haven't joined this online community yet, now is your chance to get acquainted with the features of this fabulous website. 
You can find out more about what's happening in the Ravelry Lounge over here. 
The Ravelry Lounge has been kindly sponsored by Cross and Woods Crafting Parlour.
Adaku Ezeudo
: 

Creating a Culture of Inclusion
We have invited Adaku to give a short presentation on Sunday the 16th June, during our "farewell" lunch at the City North Hotel. Adaku will share her experiences of social exclusion from a migrant perspective, and also detail the supports that have helped her to feel more included in Irish society. Adaku will then share some tips on how small businesses can create a culture of inclusion in their spaces, and how to promote diversity in their online and real-world interactions. We hope that this will open up lots of positive discussions and help foster practical actions that will benefit the fibre crafting community as a whole. It has always been our aim to create an inclusive and welcoming event, and we hope that will be reflected in your own experiences at Woollinn. Find out more information about Adaku on our blog here or on her website here. 
This event has been kindly sponsored by Stephen & Penelope
Update: You can now buy tickets to this event here. 
Discover WestKnits BestKnits at Woollinn!
Join knitting designer Stephen West for an explosion of colour as he shares all of his latest and greatest Westknits designs. Stephen has revolutionized the knitting world throughout the last 10 years with his inventive shawl shapes and daring use of colour. Come and be inspired by the artistic world of Westknits! Attendees can get up close and personal with original samples modelled on the Woollinn runway and can meet Stephen at his shop's booth, Stephen & Penelope, after the lecture for a book signing and meet and greet.
Exploring Irish Aran with Vawn Corrigan.
Join Vawn Corrigan at Woollinn this year, as she takes us on a journey to explore the history, tradition and fashion of Irish Aran Knitting.
Irish Aran knitting is a living tradition with a worldwide reach. Arans communicate warmth, comfort and a sense of home, which people the world over continue to respond to, even though the connection to our rocky outcroppings in the Atlantic Ocean may be long forgotten. Vawn Corrigan will explore the history, mythology and growth of this iconic design during her guest lectures here at Woollinn. There will also be a chance for you to share your own Aran stories and join in a Q&A after Vawn's presentation.
You can find out a little more about this lecture on our blog here.
To reserve your place click here. 
Bristol Ivy and Schrodinger's Knitting.
Calling all fans of Bristol Ivy – we have a treat for you! We're delighted to announce that a special Bristol Ivy Lecture has now been added to our Festival Programme and that tickets for this event will go on sale in the coming weeks. If you want to free your mind, get messy and find a whole new approach to knitting, then this lecture is not to be missed. Bristol explores knitting traditions and how to break free so that you can introduce a whole new approach to your knitting. You can find out a little more about this lecture on our blog here. 
Discover the Woollinn Community with the Woollinn Make-a-long.
Two supremely talented Irish designers, two delectable Irish yarns come together in this year's Make-a-Long!
This year we are delighted to be showcasing the stunning designs of Aoibhe Ní and Ailbiona MacLochlainn, and the beautiful wares of Studio Donegal and Townhouse Yarns. Whether you knit or crochet you can join in on Ravelry here and on social media with the tag #woollinnMAL.You can find more information and a discount code (valid until April 30th) on our blog here.
Somatic Education for Knitters & Crocheters.
For knitters and crafters working with their hands, Somatic Education can give you strategies to quickly release a tensely held neck, shoulders and arms. In this session, Katrin will teach you how to make your fingers more supple again and how to stay cool when it comes to complicated patterns!
For more information and booking click here. 
HeyBrownBerry Presents – Ravelry Building Community Online and Beyond.
We are delighted to welcome Marceline of the HeyBrownBerry Podcast to Woollinn this year. In association with Woollinn, Ravelry and Cross & Woods, Marceline will be a virtual Event Guide to this year's festival, interviewing visitors, vendors and special guests who convene in the community hub of the Ravelry Lounge. The HeyBrownBerry Podcast will explore themes of community and connection – both in real life and the digital sphere – and in particular how Ravelry has become a portal to a global community for so many of us.
For more information about this project click here. 
Are you ready for your chance to win great prizes at Woollinn 2019? We're ready to give them away!
Come along to the Whitewoods Lecture Hall at 3 pm on Friday 14th June, where there'll be a chance to indulge your inner 80s vibe, with a live twist on the classic TV Game Show "Play Your Cards Right".
For more information about this event click here. 
The Irish Guild of Weavers, Spinners & Dyers
We are delighted to welcome back the Irish Guild of Weaver's Spinners and Dyers to Woollinn this year. The Guild volunteers will be on hand with free demonstrations for wheel spinning and rigid heddle weaving in the Marquee. They will also be holding scheduled mini-workshops in Drop Spinning.
These drop spinning workshops run for 2 hours where you will learn how to create your own yarn from scratch. You will learn the basics of drafting, spinning, and plying your yarn. These workshops are €25 and booking is available here. 
Have a problem with your latest project? Are you suffering from the wip blues? Then why not make some time during your visit to Woollinn to drop into The Stitch Salon. They will be offering knitting and crochet assistance on a drop-in basis throughout the festival this year. Stop by the demonstration area in the marquee, pull up a chair and soak up some of the atmosphere as volunteers from the Dublin Drunken Knit Wits Group will be on hand to help out.
More Coming Soon!
This is just a taste of what's in store for you at Woollinn 2019. Don't forget to check back soon as we will be updating this page regularly from now until June 14th!